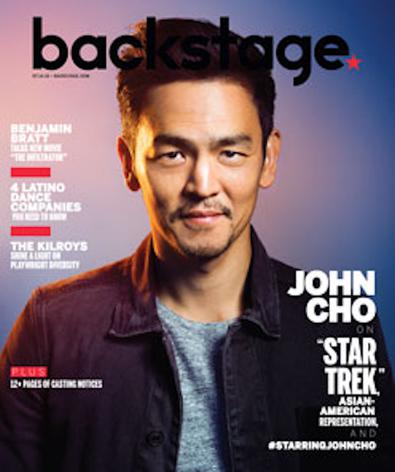 John Cho has never been much of a dreamer, but he's working on it.
Considering his requisite "dream roles" over a mid-June lunch in lower Manhattan, the "Star Trek Beyond" star pauses.
"Sometimes I feel like I don't dream big enough," he admits. "I would love to do Shakespeare, either onstage or on film. I'd like to be in a Western. I want to walk the bases—I want to do all the actor-y stuff. I'm trying to think of these things that I've trained myself not to think about…because of my color."
Cho is among the many entertainers voicing the explicit and implicit prejudices Asian-American actors face in Hollywood. In the industry's post-#OscarsSoWhite landscape, Asian representation on film has come under particular scrutiny this year, with fellow leaders of the cause like "Fresh Off the Boat" breakout Constance Wu and "Master of None" maestro Aziz Ansari not shying away from speaking out. Cho himself just received the 2016 Visibility Award at the fifth annual V3 Digital Media Conference in June.
It helps, too, that he's got a thriving—and unexpected—social media campaign at his back. Haven't you heard? Cho's been memed.
Led by the Twitter account @StarringJohnCho and created by New York–based digital strategist William Yu, the meme sees Cho's likeness Photoshopped onto posters for the year's buzziest blockbusters: "The Martian" #StarringJohnCho; "Jurassic World" #StarringJohnCho; and the list goes on.
"I think it's delightful," the actor says of his involuntary viral success. (He is not at all affiliated with Yu's efforts, but he did treat him to dinner the evening of this interview. "I mean, I should, right?" he asks, laughing. "I spend a lot of time thinking about him and being affected by him. I feel like I should know him!")
"The fact of the matter is [the hashtag] is not really even about me," Cho continues. "It's ostensibly about me, but the guy is clearly trying to get people talking about a real issue. It felt like he was contributing something very positive to the discussion in an ingenious way through these posters."
READ: "George Takei and Lea Salonga Break Ground—Again—in 'Allegiance''
Incidentally enough, "Star Trek" is just the kind of movie the #StarringJohnCho campaign would show the actor headlining. In filling George Takei's shoes as Lt. Hikaru Sulu in director J.J. Abrams' 2009 reboot of the iconic sci-fi franchise, Cho helped usher in a decade of prestige tentpoles that continue to captivate critics and fans new and old.
The franchise's third installment, "Star Trek Beyond," hits theaters July 22 and picks up some years after 2013's "Star Trek Into Darkness." Cho and his Starfleet comrades—including Capt. James T. Kirk (Chris Pine), Commander Spock (Zachary Quinto), Nyota Uhura (Zoe Saldana), and Pavel Chekov (the late Anton Yelchin)—are aboard the USS Enterprise midway through their five-year mission when a fleet of malevolent aliens, led by Krall (Idris Elba), forces them to abandon ship. They're left dispersed and stranded in pairs on an unknown planet.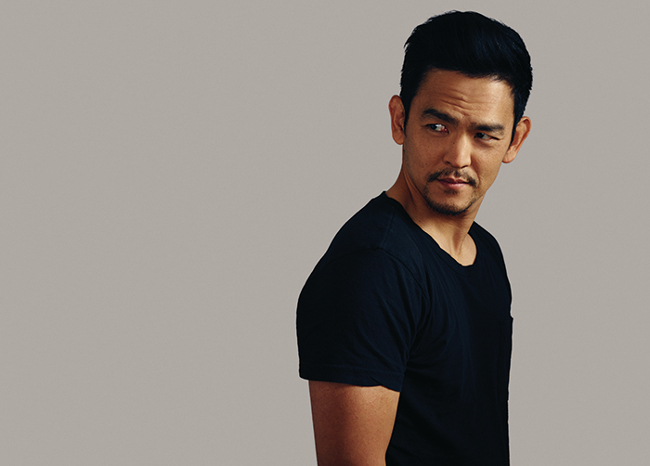 "What was interesting about that is we ended up discovering interpersonal relationships," Cho says of the Enterprise's scattered crew. "On the bridge of the ship, Capt. Kirk is at the center of the bicycle wheel and we're all spokes off of it. These are little things, but the fact that we were literally speaking to new people, I appreciated that. I was with Zoe for a good chunk of the movie, who was fun to be with."
This tighter focus on characters' relationships off the Enterprise's bridge allows for personal details to come to light in the film, including, Cho recently revealed to the Herald Sun, the fact that Sulu is gay.
On what else the film has in store, Cho is contractually tight-lipped, but he does reveal that audiences can expect something he considers tonally closer to the original series.
"When I first read the script, it felt like the series to me. I don't know exactly why," he says. "There's an examination of the core principles of Starfleet, which are very optimistic. The whole idea of 'We're the Earthlings going out in peace to learn more' is a beautiful and optimistic interpretation of our species."
He is also quick to note early bumps the project met in preproduction. Two years ago, Roberto Orci (who co-penned the first two "Star Trek" iterations) bowed out of "Beyond," leaving Simon Pegg (who acts in the film as chief engineer Montgomery "Scotty" Scott) to rewrite the script with Doug Jung. To thwart the production further, the budget and release date were left the same; and as if that weren't enough, director Justin Lin ("Fast & Furious 6") was himself brand-new to the "Star Trek" world. Abrams, who directed the first two installments of the series, moved into a producer role.
"This is a big studio movie, [but] behind the scenes, it felt somewhat independent in the sense that they were just going with their gut a lot of the time," Cho says of the filmmakers' approach. "It was put together—and I consider this a compliment—in an independent fashion. This wasn't focus-grouped."
Luckily for Lin, the shoe fit. Despite his "Fast & Furious" pedigree, this indie-inspired, intuitive take on Pegg and Jung's material placed him cozily in his element. The director's early-career roots are in independent cinema.
Further, "Star Trek Beyond" marked a reunion for Cho and its helmer, who first connected on Lin's "Better Luck Tomorrow." The 2002 feature, which followed the misadventures of a group of Asian-American high schoolers, was one of several indie projects by and for Asian-Americans in which Cho starred during the late '90s and early aughts, perhaps foreshadowing the actor's actions toward visibility to come.
"At the time, it felt very much like we were waking up and it felt like there might be a movement happening, especially with Asian-American cinema," Cho says. "It still remains thrilling to be in a cast with a bunch of Asian-Americans; that was really so much of what it was. It's so rare that you're in a scene with all Asians that it feels almost sinful. Even at that age, I knew how strange that was because I was a person who watched movies and never saw myself."
That sentiment further fed Cho's desire to originally get involved in "Star Trek" when Abrams came calling five years later.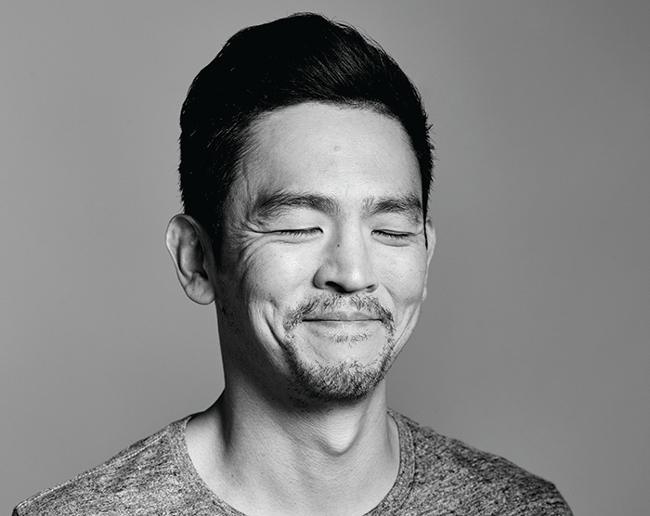 "I think ['Star Trek'] was the first thing that I'd been in that 12-year-old me would've watched," he says. "At the time, I was disenchanted and was slogging my way through jobs, and then this came along, and I really wanted to do it. That had a lot to do with some of the playful elements, but also the social importance of it, the cultural relevance. How important it was for me to see George Takei on television as a kid and go, 'Oh, so at least he's there!' I really wanted it…. My wife and I were on our delayed honeymoon in Italy when I got the [casting] news. It was a nice honeymoon. It turned out to be kind of exactly what I wanted."
Inspired by this post? Check out our film audition listings!