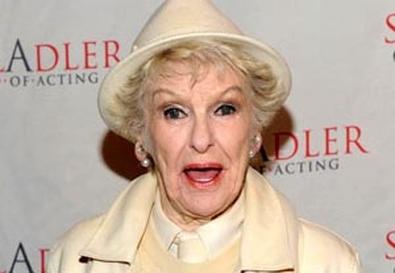 On Monday night, masters of acting arrived at the home of Antonio "LA" Reid to celebrate the 60th anniversary of the
Stella Adler Studio of Acting
. Among them, the honorees Debra Wasser, Bennett Zier, Suzanne Shank (presented with The Harold Clurman Corporate Award), Whoopi Goldberg (presented with The Marlon Brando Award), and Elaine Stritch (presented with The Stella Adler Award).
Wasser, a board member of the studio, praised Stella Adler's humanitarian philosophy. Actress Ruby Dee finds this compassion in the evening's honorees, particularly Whoopi Goldberg. Presenting the Marlon Brando Award for "a life committed to social activism and excellence in film art," Dee said of Goldberg, "She's a concerned artist, she's an activist and that's part of what this studio is about."
While Goldberg and Dee aren't close, Dee said that she sees Goldberg as a caring human being with an incomparable sensitivity about her. In this vein, Goldberg said of her award, "I'd rather have Marlon back, to tell you the truth, but it's great to have it [the award] for the moment."
Goldberg was not the only honoree to recall the late actor's talent. Stritch remembered her days studying with Brando at the studio. "What young actress gets to have Stella Adler as their teacher and sit next to Marlon Brando?" said Stritch, acknowledging her good fortune. A student of the legendary
Stella Adler at the New School
, Stritch reminisced about her role model and teacher, "She made everything so exciting and she was so glamorous."
An aura of true reverence and modesty permeated the house, as the stars exuded a unique appreciation for Adler and her legacy in the craft. "Anyone in the theater gets a lot of stuff, But this isn't just a lot of stuff." Stritch said. "This is the real thing."