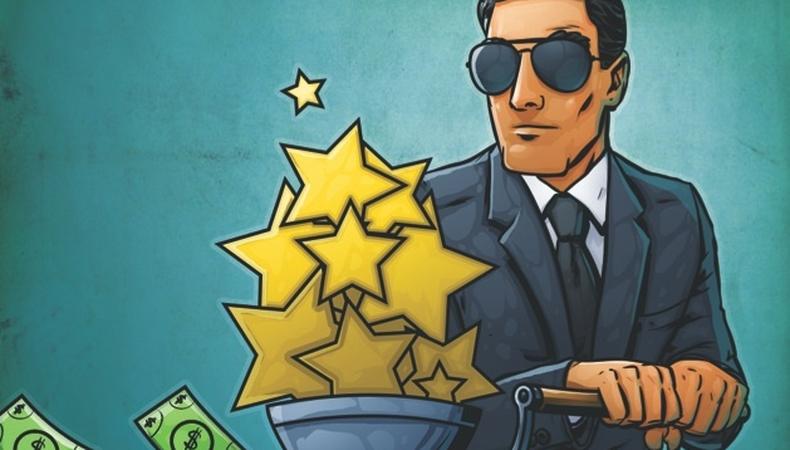 Without a doubt, there are more famous actors working in television now than ever before. It's a rare thing when a series gets on the air without several stars in the cast. And that's my biggest complaint about pilot season. I know some of my clients are right for those series regular roles, but I also know they'll never get seen because the studios want big names for those parts. Is that fair? No. Do famous actors guarantee an audience? Not always. But that's just the way it is, and I don't see the industry changing anytime soon. So instead of whining about the lack of fairness, let's explore the logic behind this casting process.
Why do studios and networks want name actors and recognizable faces for their series regular roles? There are three reasons, and they're all about marketing.
What you have to understand is that studios are the ones who produce pilots, not networks. Without going into tedious detail, here's the most basic way of looking at this relationship. Studios make pilots that they try to sell to networks, who then try to sell them to audiences and advertisers.
The competition for a network order is fierce. One of the ways a studio can make its pilot stand out is by having a strong cast. For example, when Warner Bros. was trying to sell a violent show about a serial killer with a following, it sure helped that a movie star like Kevin Bacon was the lead.
The studios and networks also believe name actors and recognizable faces will make a series more attractive to the advertisers who attend the upfronts.
If you aren't familiar with the upfronts, they take place every year in New York, usually during the third week of May. These are major events, held in venues like Carnegie Hall and Lincoln Center, where the networks announce their new fall schedule to the advertising community. These announcements include hosts such as Jimmy Kimmel, musical numbers, comedic sketches, footage from the shows, and the introduction of cast members. Based on this onslaught of information, the advertisers can then buy commercial air time up front before the shows are actually on the air.
The third reason studios and networks are obsessed with names is that they genuinely believe these actors will attract a larger viewing audience. They're right on this point, but only in the short term. Having Dennis Quaid lead the cast of "Vegas" does guarantee a certain number of people will tune in for the all-important first episode. But will they stay just because of him? No, of course not. There has to be more there to keep an audience glued to the show, especially when there's so much competition on cable and the other networks.
Here's the perfect example of how this works. Fans of the show "Friends" tuned in to watch Matthew Perry on the initial episodes of both "Mr. Sunshine" and "Go On." The first show bombed, and the second one is successful. Why? The answer's simple. "Go On" is a better show. And more important, Perry was a big enough name to attract those initial eyeballs. No one would've tuned in to watch the first episode if the lead was that funny guy from your acting class.
So the bottom line here is that having a big star on a show doesn't guarantee a hit (Bill Pullman on "1600 Penn"), but the actor's name does help the project survive the various hurdles that can prevent it from reaching an audience. And that's why these people are worth so much money. They can't guarantee success, but their presence will always attract attention, and that's a valuable commodity in a world where viewers have so many choices.