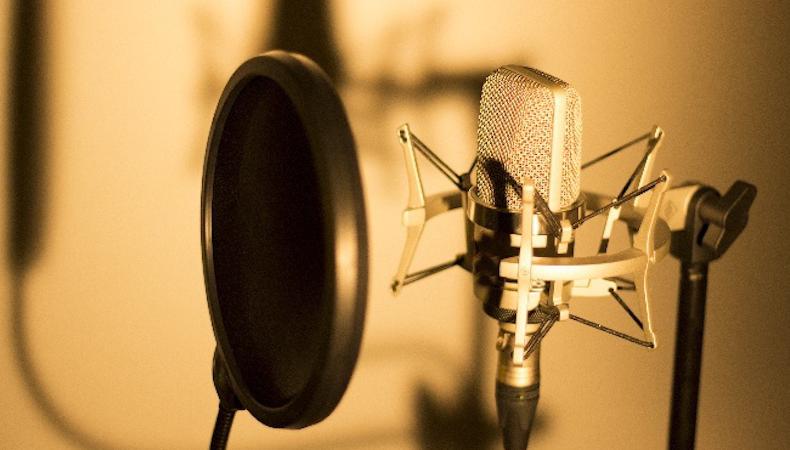 Applications are now open for the Blue Genie Voice Acting Scholarship, named as an homage to Robin Williams and his iconic character in "Aladdin." Launched by English voiceover actor and coach Jay Britton, the scholarship benefits fledgling voice actors hoping to get their careers off the ground.
The elements of the scholarship package equate to a value of $9,000 and consist of voiceover business coaching with Britton; a consultation with L.A. talent coach Mary Lynn Wissner; promo coaching with Jodi Gottlieb; a 12-month membership to Voice123.com; a 12-month membership to Gravy for the Brain; a Skype call with "Talkin' Toons" podcast host Rob Paulsen; a Focusrite home recording studio starter kit, including microphone, headphones, and pre-amp; a website created by Kathy Osborne; and a commercial or narration demo from Chuck Duran of "VO Buzz Weekly" and Demos That Rock.
What is Britton looking for when choosing the winner? Aside from "raw talent," Britton said, "I want to understand people's passion. I want to find someone whose dream it has been since they were 5 years old to be a voice actor, for whom it would really be something life-changing. I want to find that hidden gem of talent and passion and help them out."
The scholarship's launchpad replicates Britton's own path in the VO industry with a focus on approaching voiceover as a business, including how to get an agent, where to find voice acting jobs, how to create a reel, and even how to fortify oneself against the psychological onslaught of rejection.
"It's incredibly, incredibly tough," he said of VO's competitiveness. "You will have to commit yourself and give it your absolute all if you want to make a dent. It is not something you can do on a whim or halfheartedly. You need to have very clear focus and determination when the door keeps getting slammed in your face. You're selling a product, and a product needs to be marketed."
The scholarship is open to permanent residents of the U.S., U.K., and Canada without current representation who have not received prior voiceover scholarships. To apply, you must fill out an application form and submit recordings of three sample scripts (available on the application website). Applications will be accepted until March 31 at midnight PT. Britton will review the applications from March until June, and narrow the field down to three contenders, who he will then interview via Skype. The winner will be chosen in July and publicly announced.
Want to get started in voiceover? Check out our voiceover audition listings!