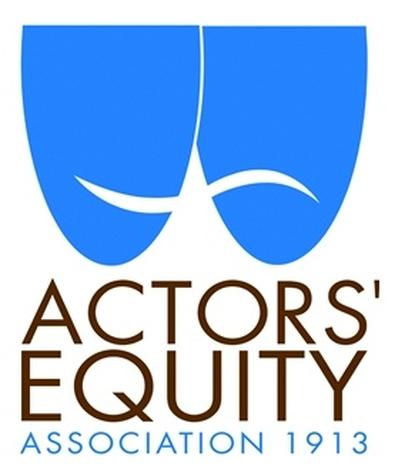 From arranging flu shots to regulating members' working conditions, Actors' Equity Association prides itself on protecting its community of approximately 49,000 members nationwide. But how do actors earn their coveted union cards in the first place?
The simplest way is to work under an Equity contract and apply while employed under that agreement. Nonunion actor Greg Dassonville requested an Equity contract during negotiations for an offer from Goodspeed Opera House's summer production of "Hello, Dolly!" "My agent told the casting director that I was very interested in joining the union, if that was a possibility," said Dassonville. "So when the offer came, [Goodspeed] was offering to give me my card at the end of my contract." Dassonville started on May 27, 2013, as an Equity Membership Candidate but switched to an Equity contract for the last two weeks of the show's run, thereby earning eligibility to join the union.
As Dassonville learned, the union offers the Equity Membership Candidate (EMC) Program for actors- and stage managers-in-training to earn points toward membership, a second way to become Equity. Candidates pay a $100 registration fee and then acquire points by working at participating Equity theaters offering the EMC program. Each week worked at a qualifying Equity theater equals one EMC point or credit. A list of participating theaters is available on Equity's website.
To log credits, Equity houses provide candidates with a form to file with the union during the life of the contract. An EMC must accrue 50 points to be eligible to buy into the union. But, as Equity's National Director of Membership John Fasulo noted, "Sometimes [candidates] join through the EMC program and sometimes that program is cut short because they get an [Equity] contract," as with Dassonville, who had 18 points before his union hire at Goodspeed rendered that accrual null and void. No matter when a candidate joins, the $100 EMC fee counts toward the Equity initiation fee.
Sister unions also offer a path toward membership. Equity is one of the Four A's (the Associated Actors and Artistes of America) along with AGMA, AGVA, GIAA, and SAG-AFTRA. (Yes, there are five organizations in the "Four A's," so don't let that confuse you.) "I got my card because I was sick of not being seen for Equity auditions," said musical theater performer and Radio City Rockette Phoebe Pearl. "[SAG-AFTRA] gave me a recommendation and I sent that over to Equity. I joined in 2010." Members in good standing for at least one year of any of Equity's sister unions can join Equity via a letter of recommendation from their original union, though some choose to join the EMC program to first perfect their craft.
Four A's members who are EMC need only complete 25 weeks to join Equity, though an actor can choose to work beyond the requirement—up to 50 weeks—if he or she prefers. And if a current EMC member joins a sister union then the original requirement of 50 credits can be reduced to 25.
No matter how you get your card, all members pay a one-time initiation fee of $1,100 (over a two-year period), $118 in annual dues, and 2.25 percent of their gross earnings under Equity contracts up to $300,000 per year. Equity members are grateful for the services they pay to enjoy.
"Anything from the size of the raked stage to time off between curtain down and when you can be called for something else, payment on an increment, things that make your career safer and better" is in Equity's jurisdiction, said Maria Somma, national director of communications for Actors' Equity Association. And let's not forget the audition privileges and guaranteed access to Equity calls. Furthermore, as a member-driven organization, members have the right to vote and make decisions as a committee member or a counselor. Most important, actors feel that getting your card is that official step in the industry. As Somma said, once you get your card "you know that you're into the professional theater."
Inspired by this post? Check out our theater audition listings!