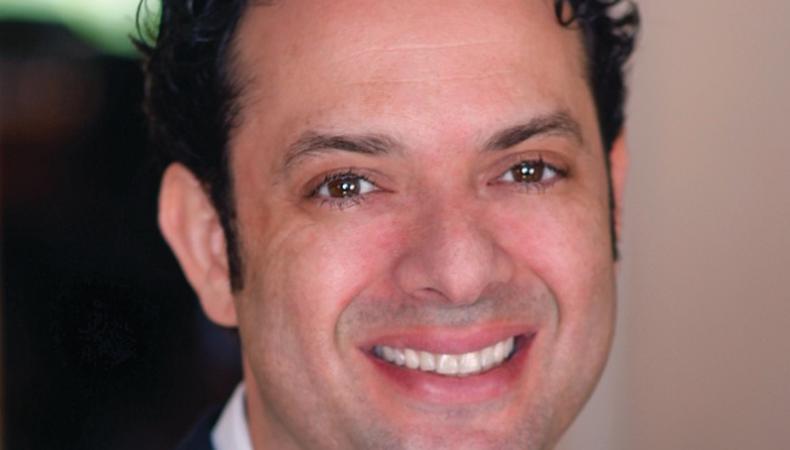 David Katz has helped build Starz's original Web-exclusive productions, as well as allocated funds and platforms for distribution. He works with scripted content, mobile, gaming, and digital marketing initiatives.
What is your role at Starz?
Starz Digital is the distribution group within Starz, so anything that has digital rights comes to my team and we distribute that content through our partnerships—cable networks like Dish or DirecTV; transactional platforms like iTunes, Xbox, Amazon, PlayStation; subscription platforms like Netflix or Hulu or Amazon Prime; and then platforms like YouTube. I run all the marketing and do a bit of innovation on the side.
What big changes have you seen?
In the last couple of years I've seen Netflix come into the realm, Amazon and Hulu with their own originals, AOL and Yahoo...it feels good to have platforms that are reaching out to the creative community. [Original shows are] a great differentiation proposition for the consumer…so I'm looking for content that has already aggregated an audience. If you've got a great idea, just do it and in a way that's going to make sense for you and see if it's really connecting with the audience.
What's your current project?
Finding content that already exists and platforming it up. [Creators should] just do it rather than wait for someone to come and develop it; we'll find you if you're already doing your thing. I like when people have really thought about the digital aspect and created a story world that has multiple entry points through a game or an interactive website or a show, so think about your idea from that perspective—maybe the narrative is interactive or changes depending on your experience
What's Starz looking for in creators?
We're looking for people that have done it before and understand our criteria with connecting with an audience, as well as having a certain level of talent. It leads you to a certain kind of producer that gets that stuff, and that's what we're in the mix for. [Content] comes in the door and I'm willing to entertain and listen. I'm not here to make all your dreams come true but I'd sit down and say, "This is why this wouldn't work for me, but here are some things you might want to try." Like, if I know someone at Hulu who might be interested, I could throw it over the fence to them. Going to [content] conferences is also helpful because people can talk to me and have me decide if I think it'll work [for Starz]; that's becoming a good way for people to get into communities and look at what other people are doing.
What are your hopes for the future of digital media?
I'm a distributor so I look at it from the distribution angle. I would love for it to get to a point where we're really able to support all the great creators out there. I think part of the problem is that there are plenty of great ideas I have to pass on because I don't know if it'll connect with an audience. But if I had a way to put that up on Vimeo or YouTube and know that it would monetize at a brisk rate, I'd have a lot more confidence in streamlining a lot of content; I have the appetite, but the economics aren't there. This is cheaper than TV but it's still fairly expensive. We have Vine stars and YouTube stars building their own audiences and platforming up. I would hope that we get to the place where it's easier to make more money on this stuff and have people create what they want and actually make a living at it.
Like this post? Check out more of our Inside Jobs!