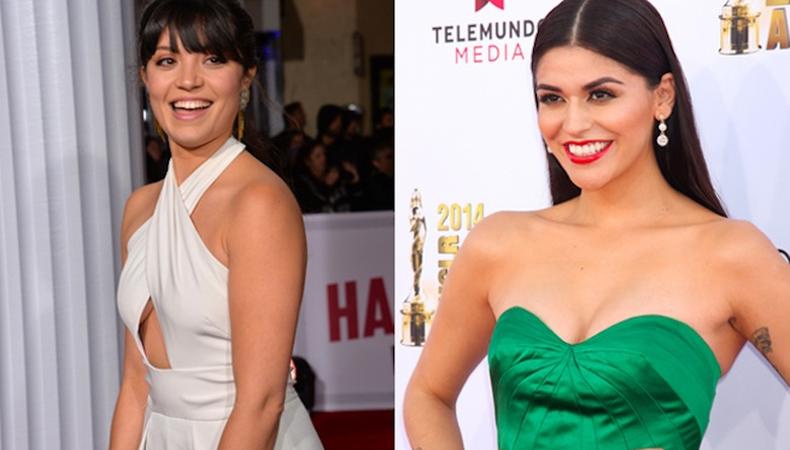 Stay in the loop on industry and casting news with our write-up on who's been slated for recent film and television roles!
"Vida"
It will be a strained homecoming for two estranged siblings from Los Angeles on Starz's new series pickup "Vida." When their mother passes away, two Mexican-American sisters, who have avoided each other for years, are forced to return to their Boyle Heights neighborhood to take over their mother's bar. While working to resolve their own personal riff, the sisters are forced to deal with family secrets plus the eccentric personalities that reside in their old home. The project, which the network has already ordered to series, has also nabbed its two leads: Comedian Veronica Osorio and telenovela actor Melissa Barrera are on board while Carmen Cuba Casting sets out to gather its merry band of quirky patrons. The series looks to be gearing up for a late fall or early winter shoot. Production will take place in Los Angeles and likely hit the streets of Boyle Heights.
"WorldStar"
Get ready to rumble: WorldStarHipHop, the notorious video blog that has built a business around viral clips incorporating hip-hop, music videos, and street fights, is about to get its streaming debut on Netflix. Since its founding in 2005, the site's violent content has become so well-known that people recording the events will shout "WorldStar" prior to or during a fight, indicating that the video will be posted to the site. Netflix, however, is spinning the fight club lore into its own film. The project is currently casting with Avy Kaufman, and while no actors have been officially attached to the project, the search is ongoing. Ian Edelman will direct the production that looks to start officially filming in mid-October. WorldStarHipHop will help produce the project, which aims to shoot in New York City.
"Mary"
Gary Oldman may want to get a history report on his new watercraft: The actor is all aboard with Owen Teague for "Mary," a film following a man who purchases a centuries-old ship that he's looking to flip and use for a charter business. But a malevolent ghost puts a serious damper on those relaxing vacation waves. The project, assembled by Betty Mae Casting, is still seeking its crew for what is anticipated to be a late September shoot. Production is looking to up anchor, set sail and away in the waters around Alabama.
For the latest news, check out backstage.com/resources to find thousands of production listings, casting directors, acting classes, agents, and more!