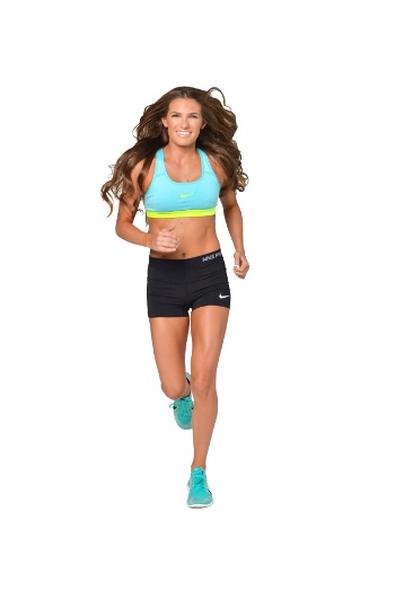 An actor's instrument is the body, and Dempsey Marks wants to make sure you no longer have an excuse to skip a workout. Marks and Olivia Weinstein co-created the PreGame Fit program for people—like actors—who don't work 9-to-5 jobs and may not always be able to make it to the gym.
What's the philosophy behind PreGame Fit? The two biggest barriers against people working out are time and space. They don't have the time and they don't have the expensive equipment of the gym. I wanted to make working out and eating healthy an attainable and sustainable goal. I use a technique called high-intensity circuit training. It's a mix between cardiovascular training and strength, so you're getting both benefits and using your time as efficiently as possible.
A big part of the benefit is being able to work out in a small space. When I was thinking about what exercises I could use in the workouts, I was thinking about the places my friends currently live. Millennials don't have a ton of space, so doing movements where you need 10 or 15 feet of space is unrealistic for people. I wanted to keep it to around the size of an exercise mat, so if you're in a dorm or a studio apartment in New York, like most actors, you could exercise there.
Read our interview with celebrity fitness trainer Dan Wells!
What about equipment? The only equipment you need is a pair of dumbbells, but it's not required. I've had people message me and say, "I don't have dumbbells, but I used candles or soup cans." You just need something you can grip easily and that provides resistance.
Why is it important for actors to have something like this? [Working with time constraints] is the biggest benefit of the program, especially for actors. You don't have the luxury of spending two hours in the gym. You can wake up and have your workout done in 30 minutes. In terms of traveling, you can do it in a hotel room. I've done this in a ton of different places.
Is there also a nutritional element? We call it a nutrition plan. It's not entirely specific, but we talk about portion control. Nothing is off-limits. I take you through the best options of what to get if you go to, say, a Mexican place, or get Chinese food or Italian, and what the correct serving size is for meat or bread or chips. This is so relevant to actors, because if you're on set and you have a buffet in front of you, you can mindlessly eat.
Do you have any advice for actors? Set yourself up for success by planning. Look at your week: If you have auditions or will be on set for a few days, plan when your workouts will be.
Has all that working out given you an energy boost? Check out our film audition listings! And check out the video below for tips on keeping a cool head in the audition room!