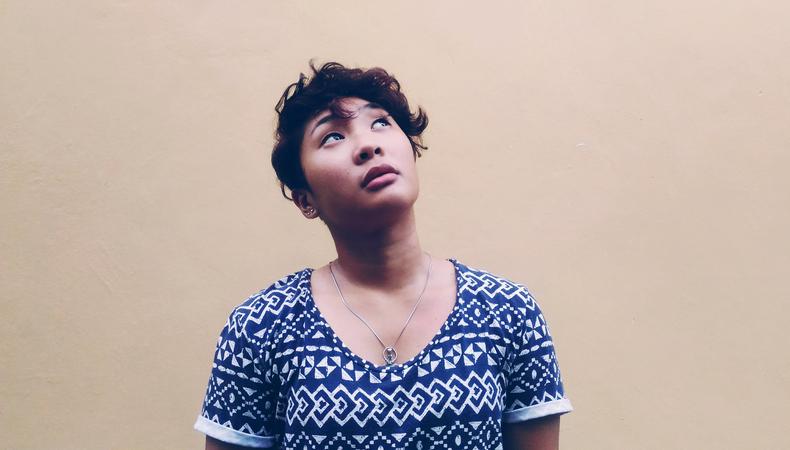 First of all, congratulations for being here, getting yourself out there, and continuing to do it. The business of auditioning, waiting for that callbacks, working a side job to make extra money until the big deal comes, and the continuous hustle of Hollywood, in general, can all be tough. Add to that the seemingly inherent negativity that comes along with the job—what I believe to be the main deterrent to actors, singers, directors, writers, comediennes, etc. from achieving their dreams—and it can really begin to take its toll.
For this reason, I've put together a few tips (which were learned the hard way) to help you maintain your sanity and keep you winning in this often-unpredictable business.
1. Stay away from negative people.
If someone around you (an agent, manager, friend, teacher, or anyone in your circle) is bringing up too much bad news and focusing on the negative, remove them from your life.
Who needs someone emphasizing what auditions you didn't get instead of the ones you did? There are an enormous number of ways negativity can be thrown at you but the bottom line is it's rampant in this industry and you don't deserve it. It's unnecessary, unproductive, and downright draining. Feedback is always good if it's constructive, but if you start agreeing too much with failure, it's what you'll wind up with.
2. Respect and trust yourself.
Remain true to yourself, what you want to achieve, and don't let anyone tell you less. Keep to your own moral compass. Go out on auditions you can benefit from and you feel good about, not ones that are morally damaging. Work with those who are pushing for the same goals you are. Choose a team you trust, respect, and like. They exist and are the ones you deserve in your camp.
READ: The Secret to Booking More Work
3. Be productive and causative.
Work. Rehearse. Go to every audition you can (that you feel good about). Take some classes from top teachers, get some privates, learn on the road to booking your big deal. Set up meetings, get out and see people, go to industry events, perform in good shows and showcases in town. Practice and promote yourself. Don't leave it all to someone else. Remaining busy and productive will help you to feel more satisfied with yourself and what you're doing with your career.
4. Stay positive.
If you try and actually do this every day, you will get into a routine, attract positive people, and retain your sanity while on your journey. Look at the positive side of your career. Be happy you have an agent. Be happy you are talented and have the opportunity to share your creativity. Be happy you are in class and learning. Be happy for an audition, for the opportunity. If you don't get the part, look at what you can learn from the experience. Look at what others are doing to improve themselves. Write down all of your good qualities and review them often.
5. Get out of your head.
If you find yourself getting introverted, thinking too much or feeling down, go for a walk and look at how amazing the world is. Work is great but a little vacation is always good—and important. Go to the beach. Go see a movie. Go to a party. Get out and look at life and get involved. It has a way of rejuvenating your soul. And who doesn't need a little of that every once in a while?
Enjoy your opportunities. I wish you all the success in the world!
Valerie Fahren is an artist development specialist, celebrity vocal coach, and active performing singer-songwriter. Her clients have performed with such artists as Chaka Khan, Jessica Simpson, Beck, as well as in productions like "So You Think You Can Dance" and Disney's "The Cheetah Girls." Valerie's Artist Development Program has put her artists before hundreds of entertainment industry professionals, resulting in record deals with Virgin and Geffen Records, and starring roles in such hit Broadway shows as Saturday Night Fever. As an artist, Valerie has starred in principal roles in Equity productions of Fiddler on the Roof, Carmen, and Three Penny Opera; and recorded with The Wilson Sisters, Neil Diamond, Edgar Winter, and Chick Corea. For more information on Valerie and her services, please visit valeriefahren.com.
Get all of your acting questions answered by peers and experts on the Backstage Community forums!
The views expressed in this article are solely that of the individual(s) providing them,
and do not necessarily reflect the opinions of Backstage or its staff.