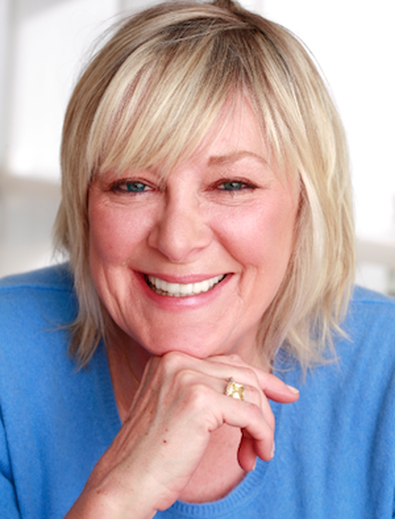 Actors have wonderful imaginations…of course. How else could we create such varied characters and be so authentic? We can project into another era or into the future and have so much fun "playing" each character in each circumstance.
But when not working on a script or on a set the downside to imagination can be sending that wonderful creative energy to a dark place—fear, anxiety, depression.
What if I never get an agent? Will I ever book another job?
What if my career never takes off and I have to work my day job forever?
What if I'm too old to get started?
Why do I have to keep submitting? And spending so much time and money to get new marketing tools or meet the industry pros to get a job?
Will I ever make a living as actor?
I've been there. In my 20s I was aggressively trying to book jobs in theater and TV, scurrying to make a living but I was filled with the angst of the above questions. Every time a show closed or a contract role ended or a commercial went off the air, I'd panic. I'm out of work! I know what that's like. When you're in a tunnel of fear and despair, doubting your own talent, it's almost impossible to see the light at the end of the tunnel.
I was lucky that an older and wiser person took the time to say, "Stop worrying…you're OK. Just keep going…and be the best you can be. Don't skimp on your training and tools. You will get to the next level." She was right!
How do you stay positive and productive with all the fear and doubt?
You stay in the moment. Just like the Meisner technique for acting, you apply that concept to your personal life. A spiritual teacher suggested I say, "I'm all right, right now."As long as you are in this moment—"Today is beautiful. I'm alive. I'm OK"—there's hope.
When you start thinking about the past—"I should have…could have, would have done this better"—you end up recycling negative energy where it can't go forward.
And when you project into the future with the limited knowledge you have in the present, you are recreating the same negative energy. "I'm not booking, I don't have an acting job…nothing is happening. I'll fail!"
But you don't know what's going to happen in a month, a week, or even minutes from now. So stay open and trusting.
I struggled to get auditions and bookings and then not once but several times in my career, I got a phone call out of the blue: "Can you get to CBS in 15 minutes? They're replacing a female actor on a series." "Can you pick up a script and be ready to read this afternoon for a Broadway show? They fired the person who got the job and the now the director wants to call you back for the part!" (I got it!) It's not over until it's over. Months later you might actually get the job you were so heartbroken about losing.
Things can turn around on the spin of a dime, which is all the more reason to be ready. Get up every day with the expectation that something wonderful is about to happen…because it will! I know it.
So stay open, focused, and in the moment!
Like this advice? Check out more from our Backstage Experts!