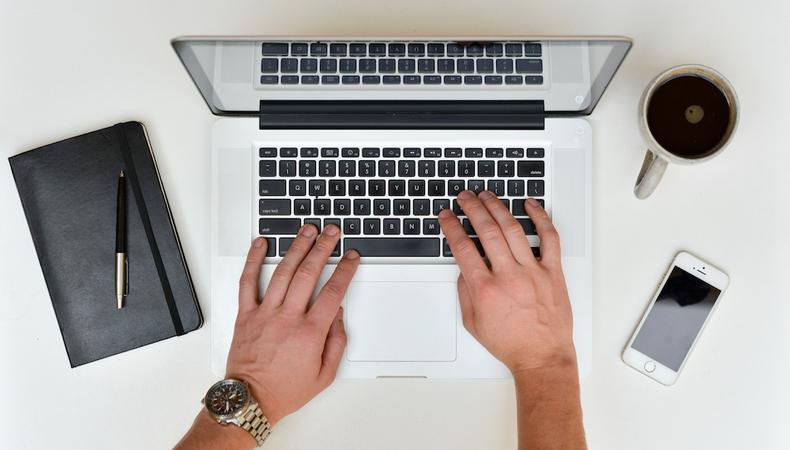 It's two weeks after you attended an industry event. You met so many amazing people—they were funny and interesting, and you were so excited to make their acquaintance. Now you've got a phone full of new phone numbers and texts saying "It's Andy!" and "Hey, Carrie here," a bunch of social media follows (whose pics do not match their IRL faces), and a stack of business cards. You were really stoked to follow up with these people but now you can barely remember who said what to whom.
Not all of us are natural born connectors. That said, the good news is that you don't have to be. Staying on top of staying in touch isn't hard, you just have to remember to do it. Consistently.
So, let's start. Grab a pen and a piece of paper, and make a list of everyone you've talked to about your acting work in the last week.
Go ahead, I'll wait.
Got the list? Great!!
Now, let's talk about how to keep in touch with them.
First: Cultivate a relationship mindset. Be of service.
Remember that the world of acting is about building relationships, not executing transactions. And relationships take time and effort. Anytime you meet another person in (or outside of) this business, it's not about what you can get out of them but how you can add value to their life or work. It's also about patience. Play the long game.
We actors get a bad rep for scanning the room, hoping to connect with the person who can best help us. Don't be that actor. Rather than asking for something, ask how you can help. Make a connection, send over a helpful article, attend a show. You don't have to go overboard, but the point here is to give, not take.
If you're at an event where you're meeting a lot of folks in one go, use a trick I learned when I was in college: make notes on people's business cards. (Remember those?) Put the date, the event name and a short note about the conversation or person to help you remember them. When you get home, add them to your spreadsheet, contact app, or CRM system. The sooner you can do this, the better because the memories will be fresher. Which leads me to my next point…
READ: 5 Steps to Discovering Your Personal Brand as an Actor
Second: Create a system.
Whether you use a pen and paper, a fancy spreadsheet, or an even fancier CRM (customer relationship management) program, you need a system for keeping track of your network. Setting your system up might take several hours of focused effort, but maintaining it will be simpler. Block off 30 minutes to an hour a week to review your lists and send or schedule follow-ups.
Your "system" should include a process for:
Entering new contacts into your app or spreadsheet.
Making notes about how you met them, what you discussed, or if there's any interesting fact or piece of info you discussed.
Scheduling time to complete any follow-up tasks from those conversations (and then getting them done).
Sending follow up messages (or making follow-up calls).
Updating contacts in your app or spreadsheet.
Setting aside a weekly (or monthly) block of time to complete the above steps.
When you set up your system, I recommend including a few template e-mails that you can customize to create thoughtful conversations with your contacts.
Third: Follow your system (and adjust as needed).
Systems only work when you do and you want to make relationship-building a habit, like brushing your teeth. The point of having this system is to help you with your marketing and relationship-building efforts. Once you've set up your system, it may require tweaking to suit your working style and schedule.
There are many free or low-cost tools you can use to create and maintain your system. It could be as simple as using the notes function on your phone's contacts app plus a calendar reminder to follow up once a week. You could use a spreadsheet to track your contacts. Or you could invest in some fancy software to integrate everything from your inbox to your social media. Whatever you choose, make sure it works for you and your budget.
As you make connections and develop these contacts they may eventually become friends and colleagues. It takes time, patience and diligence. It won't happen overnight, but it can and will happen over time. If you need help getting started, I've made a few tools to help you:
Staying in Touch spreadsheet: A place to capture exactly that. Please "make a copy" to your own computer before using this template.
CRM comparison tool: For those of you who want to invest in fancier software, you may use this guide as a starting point. Your criteria may be different from mine, so use what works for you and leave the rest. CRM systems are like the "Staying in Touch" spreadsheet on steroids. A CRM system is great if a) you've got the budget to invest, b) you have a lot of contacts to maintain and c) spreadsheets give you a headache. Some of the fancier ones will even send you e-mail reminders of all the follow-ups you need to do on a given day.
Once you've built your system and tweaked it to your liking, it should be easier to stay on top of staying in touch.
If you're interested in more advanced tips and tricks, let me know. But for now, tell me: what will you do this week to create or refine your own system for staying in touch?
As an actor, Ratana has performed in commercials, video games, animated features, as well as many industrial narration projects. She has also coached and mentored voice actors as they begin their acting careers. As a brand strategy coach and consultant, Ratana has worked with clients from very diverse backgrounds at all levels, from Fortune 500 teams to entrepreneurs, artists, high school and college students, and many others. She specializes in helping artistic entrepreneurs identify and communicate their brands authentically in order to establish and grow their presence. Connect with Ratana on Facebook, Twitter, and ratana.net.
Inspired by this post? Check out our audition listings!
The views expressed in this article are solely that of the individual(s) providing them,
and do not necessarily reflect the opinions of Backstage or its staff.