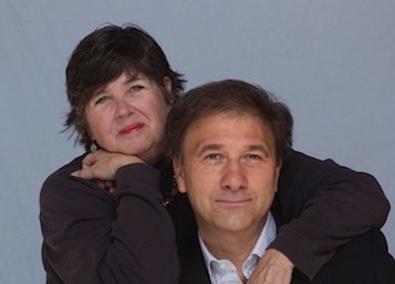 How many times have we made a long list of goals and only achieved one or two of them before falling off the wagon and forgetting about them until the next time we make a list of goals? Then, the next time we decide to make a list of goals, we do so with a little less faith and a little less gusto.
We all know this is true.
The biggest problem we see with making big goals is that they can be overwhelming, and therefore seem unattainable. As casting directors, we're all about setting goals—big ones, small ones, long-term goals and short-term goals. Well-planned goals don't overwhelm, but rather reduce anxiety and inspire action.
If you have a goal, you have to have a plan to achieve it. Here is a nine-step plan for achieving every goal you wish to accomplish.
1. What is the first step? How do you even start? Write it down. See it. Visualize it.
2. Do not give your self a deadline, but a time timeline.
3. Break it down into smaller, more attainable goals that you can easily accomplish. In fact, keep breaking down your goals until they're so doable that is seems like more work to avoid the tasks than to do them.
4. Figure out a reasonable amount of time to reach that goal, and then work backwards. What can you do each day or week to get closer to that goal?
5. Take action. Do what you said you would do for your goal, for yourself. The goal is there for no one other than you, so be faithful to you! Accomplishing even the small goals grows integrity and belief in yourself.
6. Occasionally reassess your goals. Are you where you want to be in the process? Do you need to break the steps and goals down even more? Do you need to time? If so, adjust your timeline. Just make sure you are not making excuses.
7. If you stumble, start again. Do not give up. If it is important enough to you to have a desire/goal, it is important enough to work for it. Never give up.
8. Find the joy in this process.
9. Repeat.
If you are not used to working on life goals, you may not be thinking in terms of working on specific audition goals. It is important to have a goal for each audition, besides "booking it."
What are your goals for the audition? Are you trying to create reality? Trying to connect with the reader? Trying to remember your lines? Trying to be present? Trying to tell a story? Trying to stay focused?
Write your goal down, see it, visualize it, and begin your nine-step process.
Join Foley Marra Casting for ongoing monthly and online classes!
Like this advice? Check out more from our Backstage Experts!
The views expressed in this article are solely that of the individual(s) providing them,
and do not necessarily reflect the opinions of Backstage or its staff.