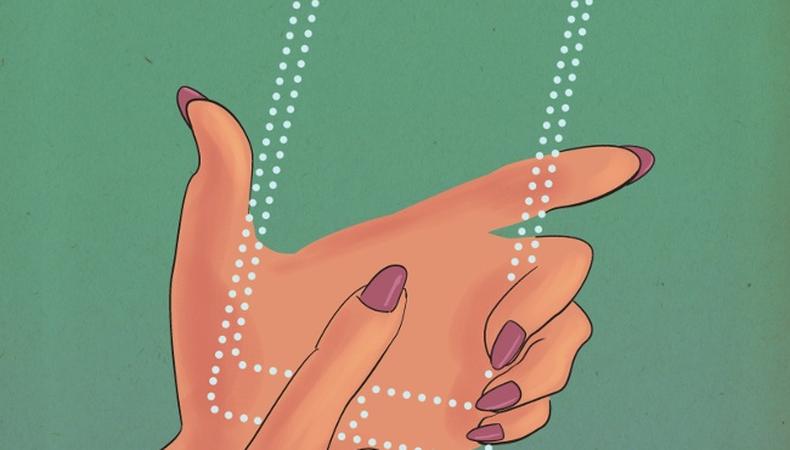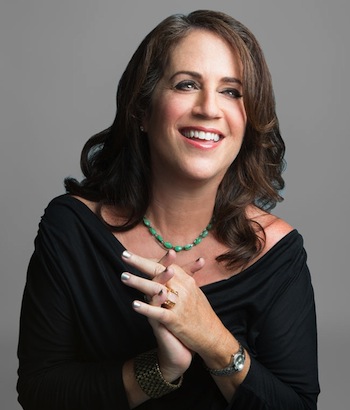 Truth be told, I'm a creature of habit and a rabid homebody. Traveling to a place I know is no problem for me—I relish it. That said, I've always had a horrible sense of direction, so going somewhere I don't know, alone, has always vexed me. Here's a cautionary tale about travel and film fests.
I arrived at the Toronto Film Festival a couple of weeks ago and didn't think to investigate whether my cellphone would work there. Stupid move No. 1. After I landed and tried to call to arrange my transportation, I got the alarming message that I would be billed for roaming charges and the pricing would not be friendly. I immediately called my phone company and changed my cellular package.
I then went for two whole days without my smartphone being even remotely smart. It wouldn't connect to Wi-Fi, and I couldn't retrieve my emails or use the GPS (not good for a directionally challenged person). I finally realized I had to add to my data plan so that I would get coverage. Dumb and dumber.
READ: "Oscar Isaac Makes Awards Season 'Promise' at TIFF"
I had a two-day diet from all social media and apps. In retrospect, it was a good thing, as it made me connect with people face-to-face in real time, old-school.
I stayed about 20 minutes outside of downtown, which turned out to be another giant mistake. Pro tip: Stay close to town so you can go from event to event and come home if you need to in between meetings and films.
I'm a California native, so I've always driven my own car. Since GPS came into the travel mix, I rely on it heavily. Waze and I are besties. The thought of going underground into a subway freaks me out. I'm scared I'm going to get on the wrong train and end up in Timbuktu, which is basically what happened numerous times on this trip. I'm not one of those people who is too proud to ask for directions; it just seemed, in my experience, that 90 percent of the time I was given the wrong directions!
Check out the festival's website and plan ahead with your film, meeting, and party schedule. TIFF is a very well run festival and there are many events to attend in addition to the amazing film lineup. This was the one thing I did well, so I'm patting myself on the back for that. You should also be flexible to changes because invariably the film you want to see will be sold out.
As always, be nice and courteous to the staff and volunteers. They are your lifeline and many of them are working for free.
Wi-Fi can be hard to find; I was kind of amazed that most of the theaters did not have it. I became a Wi-Fi ninja.
Take time to eat and hydrate. Some days, I saw three to four movies and didn't have time to have a proper meal, which makes for a cranky filmgoer. The filmmakers shouldn't have to suffer because you haven't factored in getting the nutrition needed to keep yourself awake.
Even though you have a ticket, show up early (at least 30–45 minutes before) and be prepared to stand in line. Some lines wrapped around the block. You'll find some very interesting conversations with your line buddies.
READ: "How to Get an Indie Film Released"
See everything, not just the potential blockbuster films. Take advantage of the opportunity to see some of the smaller indies and documentaries you wouldn't normally see. I found them very moving and worthwhile.
Most of the premiere screenings have Q&As afterward. Make sure to stay and take advantage of them. After seeing Christopher Guest's "Mascots," most of the crew was there to answer questions. It was, as you can imagine, riotous.
Take my advice and you'll be a superstar at your next film festival!
Inspired by this post? Check out our Los Angeles audition listings!
Known for her work in film and television, producer and casting director Marci Liroff has worked with some of the most successful directors in the world such as Steven Spielberg, Ridley Scott, Mark Waters, Christopher Nolan, Brad Bird, and Herbert Ross. While working at Fenton-Feinberg Casting, she, along with Mike Fenton, cast such films as "A Christmas Story," "Poltergeist," "E.T. – The Extra Terrestrial," "Indiana Jones and the Temple of Doom," and "Blade Runner." After establishing her own casting company in 1983, Liroff cast "Footloose," "St. Elmo's Fire," "Pretty in Pink," "The Iron Giant," "The Spitfire Grill," "Untamed Heart," "Freaky Friday," "Mean Girls," "Ghosts of Girlfriends Past," "Mr. Popper's Penguins," "Vampire Academy," and the upcoming "The Sublime and Beautiful," which she produced as well.
Liroff is also an acting coach, and her three-night Audition Bootcamp has empowered actors to view the audition process in a new light. The class spawned an online course available at Udemy entitled "How To Audition For Film and Television: Audition Bootcamp."
Visit Liroff online at marciliroff.com, follow her on Twitter @marciliroff and Facebook, and watch her advice videos on YouTube. You can also read her blog.