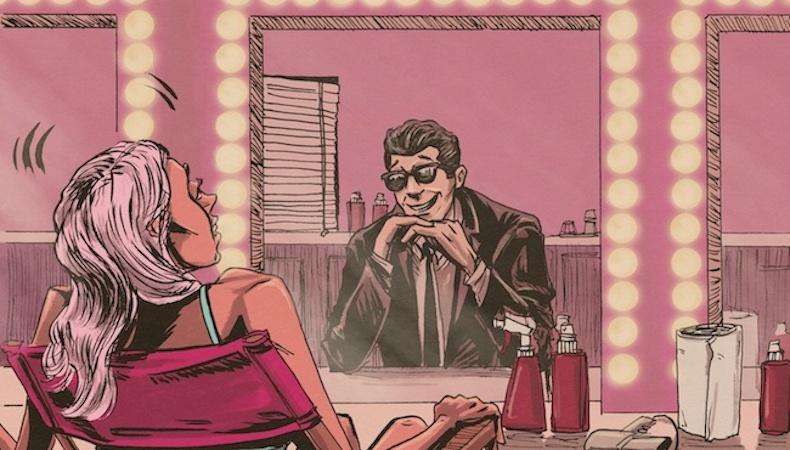 What would I do if I were an actor and I needed to find my first agent? That's an intriguing question. I'm a guy who has the nerve to present himself as an authority on the business of acting, so knowing what I know, what steps would I take to find an agent for my imaginary acting career? In fact, it's a terrific question—and after knocking back a few drinks, I've decided to answer it!
Let's see. What would I do first? Hmm…
Oh, I know! My first move would be a lack of moves. What I mean by that is I wouldn't start searching for an agent until I was prepared to work. It's been my experience that most actors who look for representation aren't ready for representation, so let's put that jazz on hold.
Ability comes first. I need to give an agent something he or she can sell. That means getting into some great classes with teachers who are known to the industry. There's no sense in studying with Joe Nobody who teaches out of his garage when his name won't look good on my résumé.
READ: 6 Ways to Find the Best Agent for You
Once I've figured out who's who, I would sign up for three classes: scene study, audition technique, and improv. They all serve different and essential purposes. While studying, I would measure my progress carefully, and I would seek out honest feedback from the instructors.
During this training process, I would also get to know the working actors in my classes. Those people have valuable experience, so I would transform myself into a human sponge when I'm around them. But in a nice way—not unlike SpongeBob.
Then, I would get the best headshots I can afford. That means meeting with at least three photographers to get a sense of who has the best chemistry with me. We would discuss what I want to capture in my pictures, and I would also make sure the person I hire is able to work with me during the time of day I feel most present.
My next move would be to test myself as an actor. That means auditioning for anything and everything; I would submit myself to student films, web series, stage plays, and whatever else I could find. The goal would be to get better at auditioning, not booking work.
At this point, I would also seek commercial representation using those cool new pictures. The goal would be to land some work that gets me in the union and makes me more credible as a professional performer. (Good thing I've been taking improv classes. Those skills are gold in the commercial world!)
My last step before looking for someone like me would be to get my website up and running. That way, everything an agent needs to know would be in one place. And this is not something I would do myself—I would spend the money to hire a professional.
Then the time would have come to find talent representation, because I'd have solid training, good headshots, commercial credits, a decent website, and some auditioning experience. Speaking realistically, none of this guarantees anything, and finding an agent is tough! But following these basic steps should get you off on the right foot.

Ready to book a Los Angeles-based agent? Check out Backstage's Los Angeles audition listings!