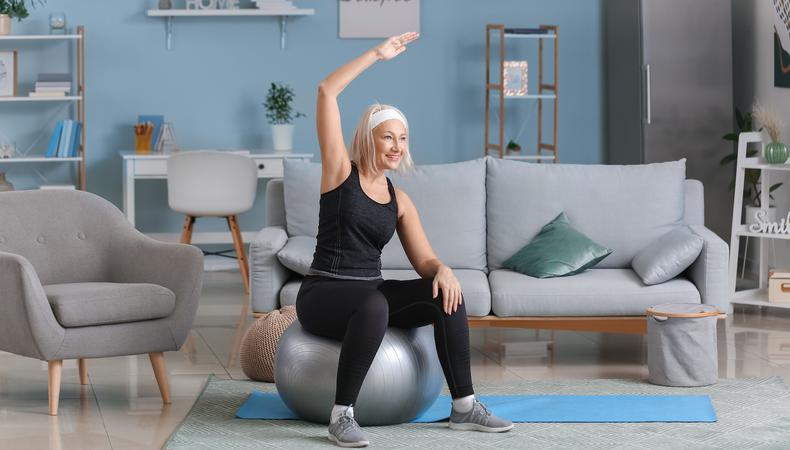 It's easy to start feeling sluggish while in quarantine—but Backstage has just the trick to get you up, motivated, sweating, and feeling great. Every weekday morning, fitness coach Steph VS takes to our Zoom channel for a 40-minute, weight- and equipment-free workout to kick off your day! He is an NYC-based fitness trainer and expert, and as a professional field hockey player for the last 10 years, he even represented Brazil at the 2016 Summer Olympics. How often can you say you've been trained by an Olympian?
We've been going two months strong with Steph and the rest of our digital on-camera offerings on The Slate as shelter-in-place mandates continue throughout the country—and we've got no signs of slowing down.
"I have been participating in the Zoom exercise class with Steph since the first or second week it was offered, and I have to say it has been an anchor of stability and sanity in this coronavirus infested time," says Honey Z. Brennan. "The workouts have been amazing and I marvel at Steph's ability to present new workouts everyday. It seems he has never repeated an exercise! He is also very motivating and he has the ability to tell people how to adapt the exercise for their ability level."
Kara Flanagan couldn't agree more: "I have never been a morning person. For the first time in my life I have a reason to get up early. The weekday workouts with Steph and Backstage have given me a great reason to get up early and have a great start to the day. Happy, healthy, and hooked!"
Have you been missing out until now? Not to worry! We're also recording Steph's sessions and uploading them to our YouTube channel. Catch the first two below; they're sure to have you feeling fine and fit in these difficult times.
Looking for remote work? Backstage has got you covered! Click here for auditions you can do from home!