"She never loses at the game," says Stephanie J. Block. "She wins some and she learns some."
That "she" would be Cher, the eponymous icon at the center of Broadway's new biomusical "The Cher Show." But it could also be true of Block, an industry veteran and two-time Tony nominee who has turned out consistently incredible performances for 20 years, but whom the business has, perhaps, taken for granted on more than one occasion.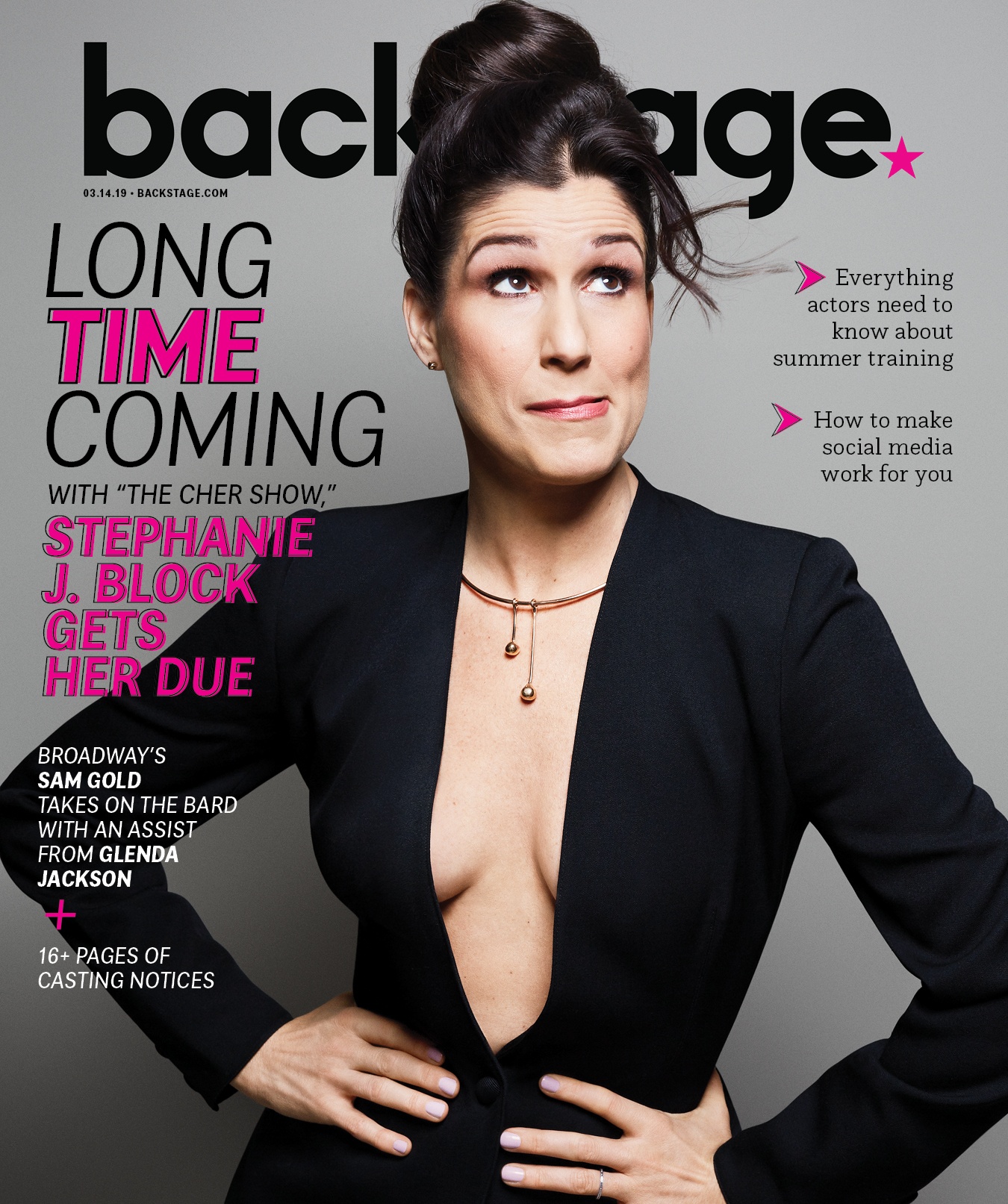 "My ladder in this career has never been one step up, another step up," Block says. "It's been two steps up, three down; four up, one down. That's just the way it's gone for me. It's been hard-fought."
But with her performance as Star, the eldest of the three Cher incarnations currently onstage at the Neil Simon Theatre, Block is giving the kind of diva-solidifying performance that will ensure she's never again overlooked. And to think that at first she turned "The Cher Show" down.
"I just kept saying, 'Thank you, but I don't think this is what's next for me,' " Block recalls. She'd just come off of playing Trina in the 2016 Broadway revival of "Falsettos," for which she earned a Tony nomination. Plus, having made her Broadway debut in 2003 as Liza Minnelli in "The Boy From Oz," she had already portrayed a living legend and was wary of the pitfalls outweighing the rewards.
"You can't expect people to embrace you wholeheartedly as a living icon when they have such embedded reasons why they love this person, whether that be Liza, Cher, [or] Barbra," Block reasons on a dreary winter afternoon over a coffee and lunch in Manhattan's Garment District. "[Director Jason Moore] pitched me the idea of three actors, [the show] not being linear, being a very spiritual sort of concept," she says. "He kept saying, 'You're not going to have to do an impersonation of Cher. You will be a storyteller, and if we get enough of her essence, they'll go along for the ride.' "
Block felt herself swaying but still wasn't entirely convinced. It was, in fact, a moment of "to hell with it" clarity in the vein of Cher herself that ultimately sealed the deal. "I thought, At my age, to be invited to play a pop goddess, if not now, when?" asks Block. "Once I said yes—and it took me a long time to say yes—there's been this real freedom that's happened. Cher talks about facing your fear; this is my fear."
Saying yes, however, was only half the battle. There were potential land mines aplenty, including meeting and performing for the woman herself, who, as a creative producer, has been hands-on in the musical's development. (Block hid from Cher at the first reading until she was summoned: "She was gracious, she was lovely, she wore this gorgeous velvet hat, between a fedora and sombrero.") Nothing, however, proved more challenging than nailing that inimitable speaking voice, and after months of dialectic frustration, Block wondered if she'd ever find it. But find it she did—in the form of Crest Whitestrips.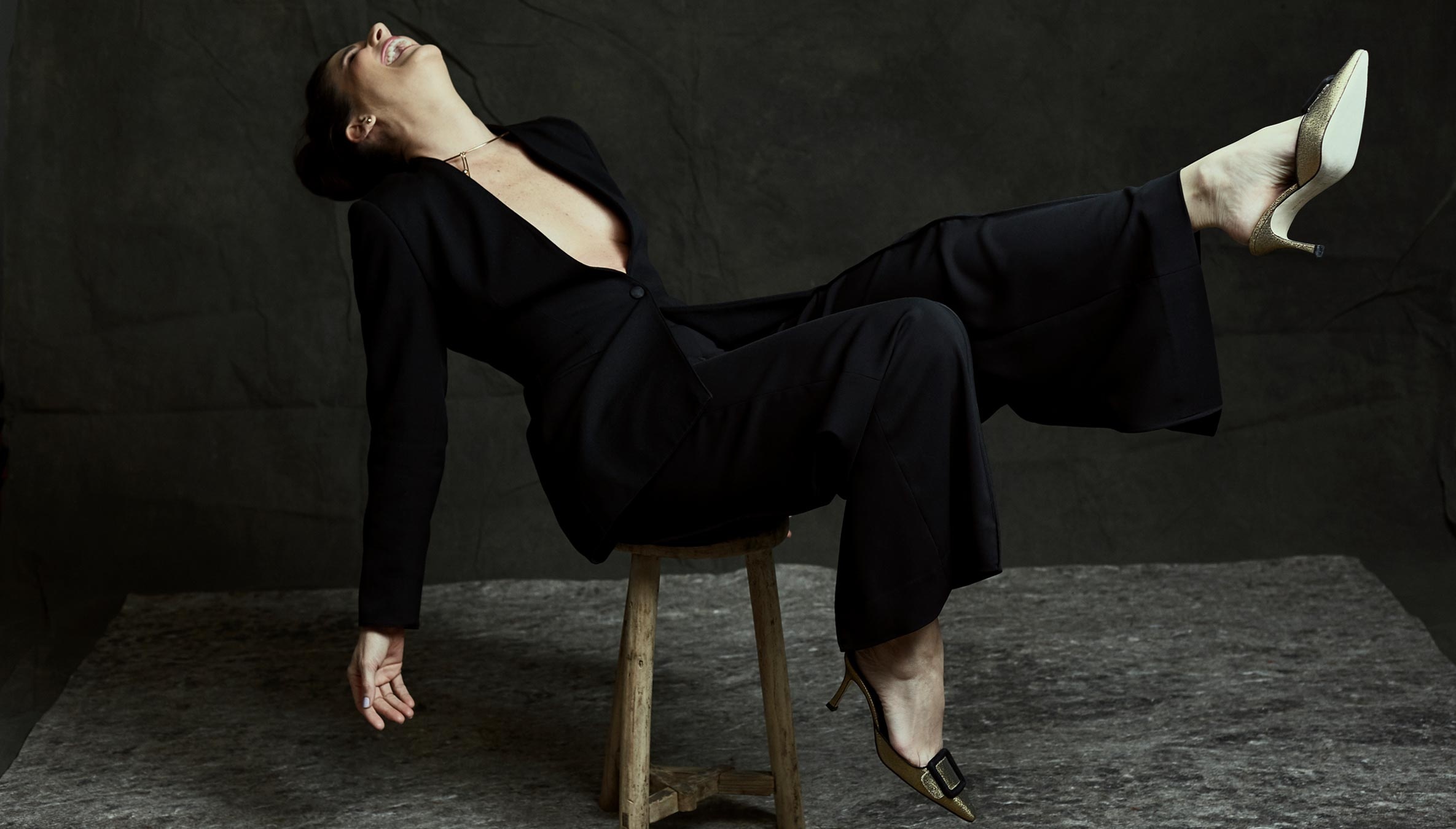 "I was on a little summer vacation in Cape Cod and I was whitening my teeth and I was reading the script. All of a sudden, I was starting to talk like her and my husband was like, 'Stephanie, you sound like Cher,' " Block laughs. "It was all about placing everything on my upper gum. I started to find what's called a 'sob,' and you kind of lift your soft palate, almost like you're yawning a lot of the time. It's a whole new experience, because we're taught to always open up and project through the mask, and that's not where she lives; she lives all the way down in the lower cheekbone."
Finally cracking the speaking voice made space for Block to tinker with the rest of her portrayal; a discovery that, because of Cher's stature, also veered from her typical process. "Once you hear yourself sound like somebody else, you envision yourself as them," she says. "When playing a real person, you start from the outside and go in, which is the opposite of what we're taught. I can't speak to what Cher really feels when she sings a song. I can only imprint my own experience onto that. Cher told me, 'You've gotta have as much you in this character as me or it's going to feel false.' We're told, 'Don't pretend, just be,' and that was the balance I had to find: being myself within the spectacle of being Cher."
The true non-negotiable in Block's development of Cher has been a full embrace of herself. "If I was the smallest bit apologetic, the audience was not going to go on the ride with me," she explains. (To increase her self-assuredness, her director asked that she wear a bodysuit during rehearsals.) But that journey toward self-celebration has been evolving for years, thanks in part to many almost-breaks that never were.
Most notably—and painfully—Block was attached to "Wicked" in its original workshops, but was ultimately recast before the musical's premiere. That involvement got her to New York, though, and she later went on to play the green witch Elphaba on Broadway as a replacement, a circuitous tale she feels encapsulates the entire business.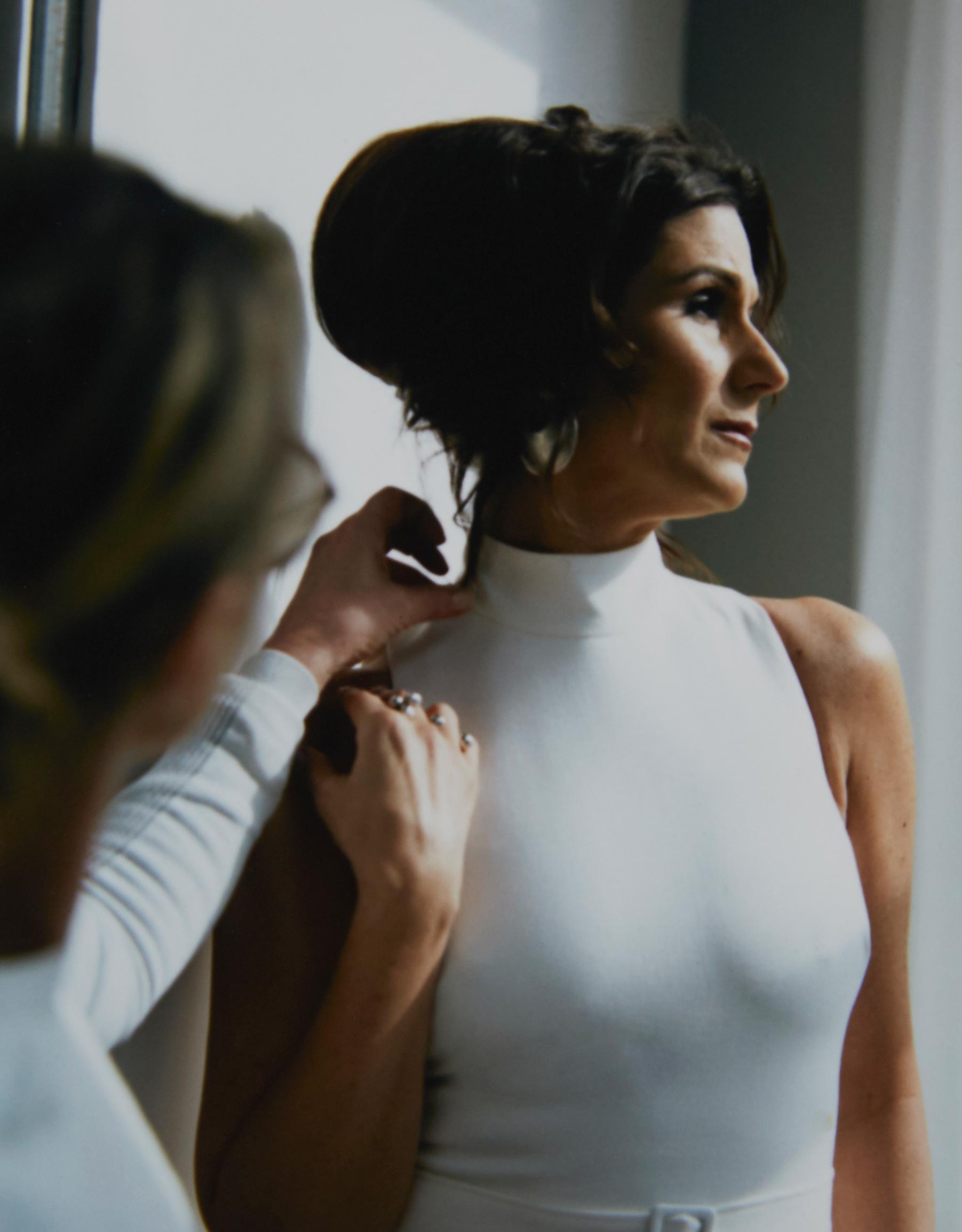 "I was doing all sorts of things: Disneyland, church basements," Block recalls of her postgraduation days in California. "['Wicked' composer] Steven Schwartz went to dinner with a group of five friends in Los Angeles and said, 'I don't know much talent out here, who would you recommend?' And four of the five said, 'Have you ever listened to Stephanie Block?' I had done the small, free bullshit that you usually [say], 'I don't want to do that.' But that's why you do it. You plant the seed. You're not above anything. You don't know who you'll be in the room with and what their path might be. Live in the moment, but if you're doing what you're supposed to be doing in the moment, the benefits will be reaped in the future."
In that vein, Block insists that what you bring into the room—any room—has to come from a place of joy, in stark contrast to the desperation that can swallow young actors whole at the onset. "Once you release the expectation, auditions are freaking joyful," she insists. "Desperation shuts off the generosity and love immediately. Wanting is one thing, being desperate is another. Go to your auditions with joy and it will change your entire perspective of this business. We keep saying we need the inspiration, we need the moment—it's being given to you!"
Joy and authenticity, Block reasons, go hand in hand, particularly for musical theater auditions. "Don't be Idina Menzel. If you can do what she does, that's great—don't do it," she warns. "Find your own voice and why that song means something to you. Today's composers write with such specific imagery; of course the exact year of the truck that the song is about means something. It's not wide brushstrokes of beautiful melody. It's about life experience and looking the audience truthfully in the face and saying, 'I know what I'm talking about and I know you can recognize yourself in me, so let's go on this journey together.' If you just want to sing high and riff, well, people aren't going to listen if you don't have anything to say, so you'd better know what you're talking about."
Block certainly knows what she's talking about, and between points low and high, she's found one thing to be true: You're an actor, wherever you are.
"I take nothing for granted," she says. "I don't know where I'd be right now had that call not come randomly when I was 27 about creating 'Wicked.' I might still be in L.A. doing everything I love, just on a different scale. I just want longevity, endurance, and I want to keep working. The goal does not have to be Broadway. You can be fulfilled making art and telling stories. It doesn't matter where you are. Show up, do the work, and do it truthfully. The rest will come to you or not, but you still repeat the process. That's what we do."
Styling by Jen Moore; Blazer by Claude Montana; pants by Karolina Zmarlak; shoes by Manolo Blahnik; jewelry by Monica Castiglioni.