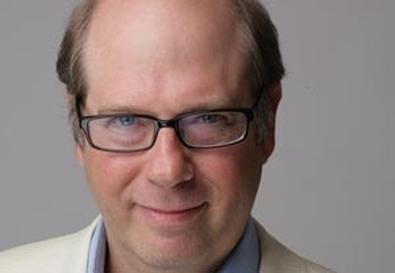 The day arrived—the release of my book "The Dangerous Animals Club," from Simon & Schuster. With a book there is no opening night. Instead you have what is referred to as a press tour. Like many things in show business it sounds far more exciting than it is. It involves a toxic combination of no sleep, airline travel, and hotels of varying caliber, each with its own mystifying way of using a television changer.

To promote the book I am doing my one-man stage show. I have played Denver, Austin, Dallas, Louisville, and Los Angeles, with Seattle, Portland, and San Fran yet to come.

In between shows you are driven to radio stations to do interviews in other cities via the ISDN line. It takes about 10 minutes of this to forget who and where you are. You begin asking the media consultant, "Are we there yet?"
You only get a thumbnail sketch of each city. Here are a few:

Denver. No air. Had to pee constantly—probably because of the lack of air pressure. Media consultant thought I had a "male" problem. I was afraid I couldn't get through my "Fresh Air" interview without being catheterized. One-man show at the Tattered Cover Book Store. Beautiful venue. Twelve people show up. All friendly, thank goodness.

Austin. Stayed at the Four Seasons. Good water pressure. TV had four different ESPNs and "House Hunters International." Venue was Book People. Beautiful store. Big crowd. Met the brother of Kathy Geist. She was in my class in high school. He bought a book for her.

Dallas. Did a show in a ballroom at SMU. Almost everyone I have ever known in my life was there. Kathy Geist's father was there. He bought a book for her. Now she has two.

Louisville. Fantastic city for the arts. Can't eat there unless you like gravy. Television changer so confusing I just leave it on "Storage Wars" for the duration of our stay. Performed at the Kentucky Center for the Performing Arts—a real theater. An exquisite theater. It left me with the lasting impression that there is nothing like the stage.

First loves are hard to forget.
Stephen Tobolowsky has appeared in more than 200 movies and television shows. He is currently on "The Mindy Project" and "Californication." He is the author of "The Dangerous Animals Club," published by Simon and Schuster. He teaches improvisation and comedy for Kalmenson & Kalmenson.