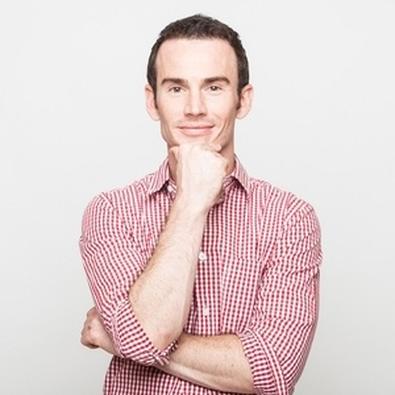 You know you want maximum impact, but you need a global audience. Here's the step-by-step path to building an empire.
1. Determine your brand. Whether you work with my team or other brand strategists, make sure you don't put all of your attention and energy on getting to know yourself.
Sure, it's important to get crystal clear on who you are and what makes you unique. However, that's just one-third of the equation. It's more important to get super specific about what you want and who you're speaking to.
What is your current goal? Make it a bit of a reach.
Who is your No. 1 collaborator? Choose one ideal audience member (and dream big here, too).
If you want to grow an empire, you have to keep getting super specific, yet stay malleable. Your brand will always be changing and evolving. Look at Madonna, Britney, Janet, Shakira.... Get the picture?
Branding for actors, comedians, models (and all other solo artists or personal brands) is about packaging and positioning. You're a product in the marketplace!
How are you different from others in your industry? Your personality is a very important ingredient in the mix, but we're all unique! Don't forget to honor your No. 1 goal and audience when developing your brand. Then, you're three times more likely to stand out from the rest!
2. Show vs. tell. We believe what we see, not necessarily what we read.
You can tell me you're the next Angelina Jolie and I'll believe you. However, if your photos don't support that vision, no one else will.
Get great photos. As an actor, it's especially important that you invest in high quality photographs. Think celebrity portrait photography. These could be flashbacks on your "Inside the Actors Studio" special!
More immediately, think photos for Web and print. Don't just get headshots, get a portfolio! You need more than just photos of your face!
Photos don't have to cost you thousands, but they should serve your career for years to come. Here are the photographers we endorse in New York, Los Angeles and Chicago.
Now, they say "a picture says a thousand words," right? Well, a video doesn't lie. Major bonus points if you invest in high quality video content--high quality being the keywords. Great sound, lighting, resolution, and content are critical to seeing results from your videos (like people watching the entire thing and then calling or following you).
3. Build a website. Here we are. Step three! Notice the two steps leading up to this one? They are critical prerequisites if you're going to have a website that delivers results and the wow factor.
"Actor websites" are a dime a dozen. It's important that you build a dream home—something to support your offline goals 24/7/365 and accessible on any device around the world.
Want to know the benefits of having a website (versus focusing solely on social media)? Watch this week's #TellMeTony episode to find out!
4. Attract an audience on social media. The last step! I understand you want (and perhaps need) to gain thousands of fans and followers on social media. You can buy those—but I wouldn't recommend it.
If you do steps one through three of building your empire correctly, you won't have a problem translating that work into incredible content on social media. Fans and followers are attracted by a moving leader.
The time it takes you to finish each of these four steps (and how long the work will last you) is something you can't entirely control.
If we can assist you in branding, design, or strategy at Creative Social Media, please don't hesitate to reach out. We're all about helping you funnel your purpose or artistic calling into an online presence that creates new audiences and offline opportunities!
Can you do me favor? Call people out when they're beings size queens about social media! In my book, the amount of followers you have is irrelevant. Prioritize the quality of your relationships over the quantity. Besides, you may attract your No. 1 collaborator (and score the dream job) before hitting your first 1,000 followers!
This is the best step-by-step methodology to grow an empire.
Like this advice? Check out more from our Backstage Experts!