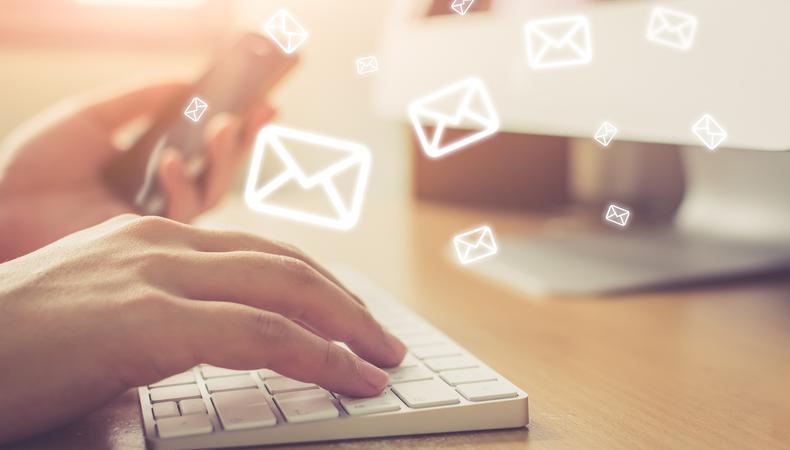 There are many ways you can create buzz about your career, but all good actor marketing includes the following: a press release (when you book a major role or have something newsworthy to report), newsletter (monthly newscast), flyer (when you're in an upcoming performance), Evite (when you have an event or show), and a link to your website (to show a new video/film clip of your work).
This accomplishes two major goals: showcasing your work and reminding the industry of your existence. If they don't know you, they can't hire you. If they can't see your work, they can't audition or consider hiring you.
The most successful of the above options is the newsletter, since it's sent online. It can be read quickly and doesn't leave a paper trail in a busy office. Here are eight steps to create a successful actor newsletter.
1. Format.
Create a one- or two-column page with a title, banner, and/or logo at the top. Always put your name in the banner and come up with a clever title such as "Ricky's Review," "Update with Gwyn," "Close up," or "Monthly Musical from Melanie." Show your style and personality. Create a logo with your initials or use a graphic. My graphic is sunshine.
2. Personality intro.
Start your newsletter with a personal greeting, such as "Hi there…Happy November! I always love this time of year before the holidays, getting together with family and friends and cooking great food" or "I just got back from a short trip visiting my family in San Francisco." Talk about whatever is happening in your life. This introductory note helps to "connect" with your database, fan base, and industry professionals.
3. Good content.
Be enthusiastic. Talk about what you've achieved, like "I just finished shooting an exciting indie film where I'm playing a spy like Claire Danes in 'Homeland'!" Mention recent successes, such as "I booked a series of voiceovers. I'm playing a teddy bear for a children's cartoon!" Mention how to hire you and what typical roles you've been cast in. "I played an undercover cop in a TV pilot, a young lawyer in an indie film, and a priest in a Tennesee Willams play."
4. Graphics.
Include photos of you working on set, attending the opera, playing sports, etc. Photos tell a story and are interesting to people. I included a photo of me in front of a Broadway theater after seeing "The Glass Menagerie." I got a dozen responses from industry contacts about the play and the starring actors—Cherry Jones and Zachary Quinto. A client took a sexy photo from a recent episodic she booked, and you guessed it! She got a lot of calls (legit) from casting directors and a manager! One of my clients races sports cars and included photos with a red Ferrari. He got a role in a racing movie.
5. Choose a program.
Use a software database program like iContact, AWeber, Constant Contact, MailChimp, or Mad Mimi. The tutorials take five minutes, and it's easy to learn these programs. We use Constant Contact. Most of these programs are relatively inexpensive or free and include thousands of downloadable photos, images, and graphics that you can use in your newsletter. Once you design your one page, you can then program when to send it and to whom. The advantage of having a permission-based software program is that it won't automatically go into a spam blocker for most businesses—sending it from your personal email will!
6. Add a blog.
Share what it's like to be a working actor, your dream roles, and all the insights that show you're a very special and likable person. It'll also tell the industry—agents and casting directors—that you're proactive about finding your own work and being an asset to every project.
7. Include a short bio.
Upload a photo and write a short paragraph that highlights your career training, credits, and master teachers with whom you've worked.
8. Proof-read.
Make sure you read not just for spelling or grammatical errors but also simple typos, which are annoying and make you seem less professional. Now, use the template you've created and update it monthly with info about a booking, a new photo, or something fun in your personal life. It establishes your brand. Keep the bio, the title/banner, and the personal introductory note in your format so it gets easier to send out. Be consistent, update monthly, and see the industry getting to know you, like you, trust you! Then, they hire you!
The views expressed in this article are solely that of the individual(s) providing them,
and do not necessarily reflect the opinions of Backstage or its staff.