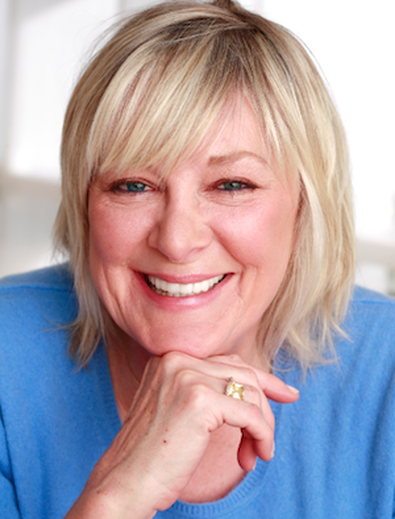 How does the Industry see you? What is your strongest talent? Are you highly photogenic? Do you love working on camera or do you shine more while on stage? Do you have a mellow speaking voice or an amazing singing range? Where should you spend your energy to develop your acting career? Where will you be the most successful?
A lot of actors who could be very successful are not clear about marketing their talent or where they should be doing so. It may seem obvious, but you need to go to the right location and target the one media that will recognize your talents and hire you!
Here are five ways of determining your most likely successful media and location.
1. Your physical type. Does the camera love you?
2. Your training. What are you really trained to do?
3. Your own option. What do you do best and love?
4. In what media do you get cast most frequently now?
5. Where do you want to be in the future?
Theater is very diverse and requires all physical types. However, the best trained actors—those who have studied acting technique(s), voice, speech, movement, dramatic literature, classical language/style, have a BFA/MFA—can book theater roles in New York or regional theater that casts in New York. Classical training isn't a must but is very valuable if you want to work in regional theater performing Shakespeare, Moliere, Chekov or if you ever get cast in a "period" TV drama or film. New York is the center for casting theater—not just Broadway roles but most LORT (League of Resident Theater) companies, summer stock, and tours as well. So if theater is your goal you should be there.
Musical theater depends on your singing and dancing abilities. If this is your forte, definitely aim for New York and Broadway. Many triple threats (singer/dancer/actor) developed their careers by knowing the choreographers and going from show to show. Some bounce up to primetime and film work like Kristen Chenoweth or Bebe Neuwirth.
The biggest market for daytime or primetime TV is in Los Angeles, with more than 125 series to New York's approximately 25. It requires a "camera-ready" appearance for the contract players (polished and attractive) and the skill to act believably in a close-up. The phrase, "The camera loves him/her" really means their facial structure photographs well and they look great. Almost all the action adventure heroes/heroines on prime time series and films fall into this category. Thankfully, in the last decade, "character types" (read normal, average looking, very unusual, or mature) have been the trend. So primetime is filled with "real" people not just the "babes" in starring roles. Yay! Of course, there are always a slew of parts for all types for the co-starring and guest starring roles.
The reality is you can work in any media if you're trained and professional but the likelihood of being specifically cast in roles on primetime TV or in films is based as much on your appearance as on the brilliance of your talent.
For film, the biggest market for production is also in Los Angeles. Like TV, film requires both acting training and on-camera technique, but having a specific "look"—spy, criminal, teen, vampire—might get you more roles. (That's why branding is so important in this market.) Great film actors have one thing in common—they're brilliant in a close-up. They understand lighting, the best angles on their faces, and can create an intimate relationship with the camera. The movie stars from past eras were geniuses at this as well. Stage actors sometimes have a difficult time making the adjustment to the screen even though they bring a whole wealth of knowledge, training, and depth in their portrayals. Those who have only done on-camera training/work definitely lack the skills of theater-trained performers who are used to sustaining a role for the two to three hours in a stage production. Consider studying both techniques, but head for the West coast for the most opportunities on camera.
Some TV series and films specialize in being gritty and very realistic while others are suburban and light-hearted or even international, full of intrigue and drama as well as foreign accents! Study the market, watch every primetime show from 7:30 pm to 11:00 pm Mon.-Fri. and know where you fit in, what roles you can play, what your skills set is, and what style and "look" the series or film has. Then, aim for the shows/films that will cast you. There's a role for everyone!
It's a waste of time trying to meet the casting director of a show that will never hire you because of your type. If you're a "Gossip Girl" type, you probably won't be cast on "Homeland." If you have a thick mid-eastern accent and an intriguing look, you may not be right for "Parenthood." If you are a gleefully singing teen, you may not find a match in "NCIS." You get the picture.
Here's another casting tip. Many TV shows are fast-paced, action series so there's less dialogue and more action, i.e. chasing a criminal, shooting a gun, riding a motorcycle, looking good in tight jeans. So being in great shape is not just a bonus—it might be one of the reasons you get cast.
Why not go to the markets that will give you the most opportunity and work? That means New York for theater and musical theater or Los Angeles for primetime and film. (Don't go during pilot season—everyone is too busy to meet newbies.)
Smaller markets like Chicago, Boston, and Denver do have opportunities to work in repertory and resident theater, which is also a good strategy. For actors wanting to develop and perform in both modern and classical productions, these theaters provide a rich experience to work on stage, meet up-and-coming directors, and build a strong theater resume.
Some markets like Atlanta and Miami offer "local hires" for series and films shooting on location—most recently for series like "Burn Notice" and "Devious Maids." And all cities have both commercial and commercial print jobs available.
The big leagues—New York and Los Angeles—are the markets with the media that will open a door to a major career.
As the founder and executive director of The Actors's Market, Gwyn Gilliss provides free monthly info seminars, agent/casting director interview tele-seminars, weekly marketing tips, as well as many coaching programs to help actors break into both the NY and L.A. industries. Gwyn has tremendous success with her private career coaching clients. More than 90 percent get agent representation launching their careers with performances in feature films, Broadway productions, and Emmy-award-winning primetime TV series, such as "The Good Wife," "White Collar," "Grey's Anatomy," "NCIS," "House," "Law & Order," "30 Rock," "Criminal Minds."
Email her to request a free 15-minute career session: coach@theactorsmarket.com.