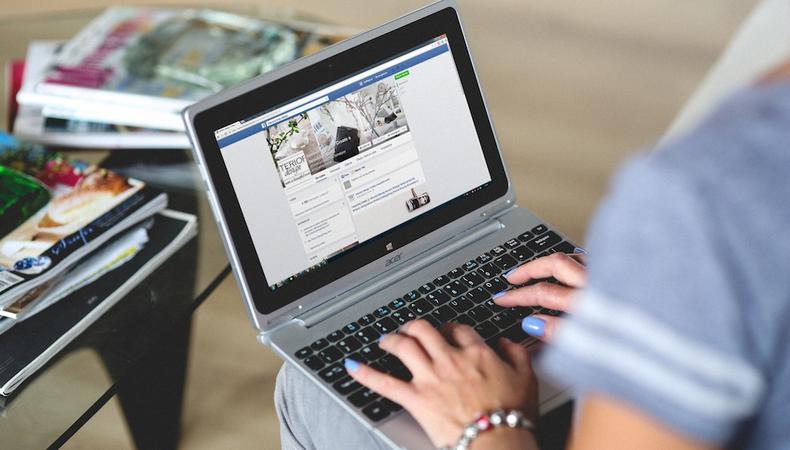 If you're going to invest time running a Facebook Page for your acting career, you need to make sure it looks professional and truly represents you. Here are six pro tips to help you customize and use your Facebook Page as an effective marketing tool:
1. Optimize your cover and profile photos.
Your cover photo—the large image across the top—is the first thing someone sees on your page, so it should instantly tell us who you are. Are you the sensitive boy next door or the confident business man? The cover photo you create shows us how you are most castable. The optimal size for a Facebook cover photo is 828 x 315 pixels.
You can also change your cover photo todraw attention to a current project you're working on, a crowdfunding campaign, or a live performance you're promoting. Your smaller profile photo should be consistent with the headshot you're using on other social networks to help increase your brand awareness.
2. Choose a username.
Choose a unique username for your page that matches your professional name as closely as possible. Again, this should (ideally) be the same name you use on all of your social networks. If you can't get your exact name, stay as close as possible and keep it professional since this is the name people will use to search and tag you.
3. Add a call-to-action button.
Facebook allows you to have a large button (on the bottom right of your cover photo) that encourages fans to take some kind of action. You can direct fans to your website, or to watch your reel or latest performance clip. If you have an email newsletter, you can include the sign-up link as your call to action. Don't have a website or email list? You can also use the call-to-action button as a "contact" button and link it to your email or your direct messages.
READ: 10 Ways Actors Can Grow Their Following on Twitter, Instagram & Snapchat
4. Create and organize your page tabs.
Every Facebook page has basic tabs like About, Posts, Photos, and Videos. Facebook decides what order they appear unless you prioritize them yourself. If you want to reorder your tabs, click on Manage Tabs to edit them. You can re-order them to decide what you want your fans to see first. If you're creating video content, you may want to have your video tab first or you may want to create tabs to send people to your other social networks to grow your following.
5. Pin an important post to the top of your page.
Do you have a recent booking you'd like to announce? A live performance date coming up? A crowdfunding campaign? To pin an important post, simply click the arrow in the upper-right corner of the post. This will be the first post your fans see when they visit your page.
6. Highlight your acting achievements.
Milestones are a special type of Facebook post that highlight your notable achievements and are a great way to share your story as an actor. You can highlight fun events like your first show, when you joined the union, awards you've won, and favorite roles you've played. All you have to do is choose a title for each milestone, write a short description, and include an image to help tell your story. To add the milestones from your #actorslife to your Facebook page, visit your timeline and click on the "...More" button. Then scroll down to the very bottom and click Milestone.
Try these six pro tips out to help you create a professional Facebook Page for your acting career. Want more even tips to rock your social media? Get my new eBook The Ultimate Social Media Checklist for Actors (for free) here.
Heidi Dean is the industry's top social media expert for actors, and the creator of Marketing 4 Actors (@Marketing4Actor). She has built followings, created strategy, or coordinated social media accounts for Broadway stars, Emmy Award-winners, content creators, recording artists, directors, producers, filmmakers, and more.
Heidi is a graduate of NYU's Tisch School of the Arts and was a professional SAG and AEA actor for more than 20 years in theater, commercials, voiceovers, print, and TV. Combining her years of industry experience with cutting edge social media strategy, her online classes help actors create more acting opportunities, build an audience, and make powerful connections using social media. Connect with Heidi on Twitter, Facebook, Instagram, Snapchat, and YouTube.
Social media all set? Now check out our Broadway audition listings!
The views expressed in this article are solely that of the individual(s) providing them,
and do not necessarily reflect the opinions of Backstage or its staff.