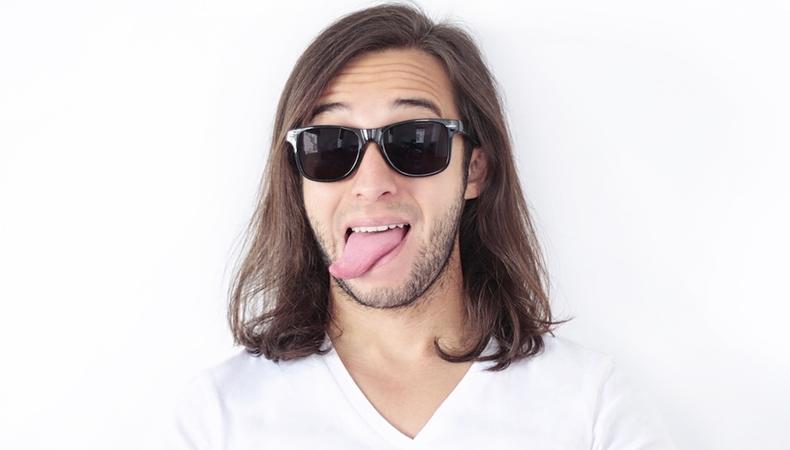 Ever heard the saying, "a picture is worth a thousand words"? In show business, your headshot reveals your essence, type, and so many more qualities used to cast you in exactly the right role. So to make sure your headshot does all this and more, here are five steps to ensuring you take the perfect headshot.
1. Set your signature look.
What lane do you want to live in? Character or leading actor? Scruffy or manicured? Geeky or sophisticated? Curly hair or straight? Close-cropped or long? It sounds like a lot of choices to whittle down, but this is why I bring it up. Make sure that whatever you're doing with your look, you let it settle in for a bit before the day of your headshots.
It's easy to switch up your look quickly when you get bored, and while it's fun to play around, this could prove problematic if your headshots don't match the look you present when crossing the threshold of a casting office. Either stick with one standard look until your next headshot session, or make sure you have enough headshots to reflect your multiple looks.
2. Select your wardrobe.
Your instinct may be to wear your favorite outfit, but that might not be great for headshots. As a former New Yorker, I love to wear all black or my yoga pants. But these aren't exactly appropriate for your professional actor headshots. Instead, opt for solid jewel tones that will pop.
3. Don't forget styling and makeup.
I know headshots are supposed to look like "you," but I suggest not doing your own makeup for a headshot shoot. I know some of you are in theater and do your own makeup everyday, but makeup for the stage is very different than what you'll need for a headshot. Luckily, there are several photographers out there who are also makeup artists or partner with a very capable ones. Let the professionals take care of you.
Also make sure to find out whether the photographer is using indoor or outdoor lighting and settings. Don't pick at your face the night before. Don't try a new skin mask. Basically, stick to the status quo before you take photos that will last you for a while.
READ: How Many "Looks" Do You Need For Your Headshots?
4. Choose the right photographer.
It's very important that you feel comfortable and at ease with the the person snapping your headshot. If not, it will show up in your pictures and they'll end up being a waste of time and money. Ask around for recommendations, then see if you can do a brief meet-and-greet with the photographer before your session to make sure you're comfortable. Inquire about things like re-shoots, retouching, and turn around time
5. Get plenty of rest.
It goes without saying that you should plan on getting a full night of sleep before your shoot. For my party animals and late night owls, that means not staying up or out late. No drinking the night before—we don't see any luggage under those beautiful eyes. You want this day to capture you at your absolute best.
6. Be on time.
Give yourself plenty of travel time. Pack up clothes, jewelry, and anything else you might need the night before, and make a list to check before heading out the door. There's nothing worse than running late and arriving out of sorts without everything you need to make your session run smoothly so you can have fun and be productive.
This may sound like a lot of planning, but now you're ready to take headshots that will represent you and your brand in the best light possible, literally.
Put that perfect headshot to work! Check out our modeling listings!
The views expressed in this article are solely that of the individual(s) providing them,
and do not necessarily reflect the opinions of Backstage or its staff.