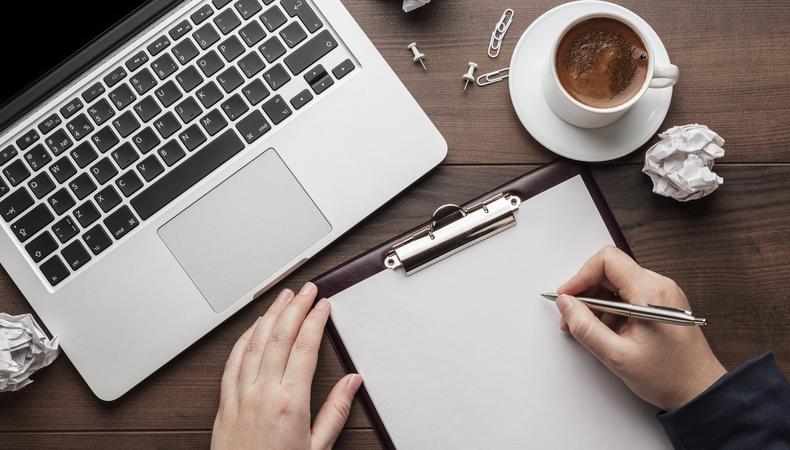 Have you decided to showcase your talents by writing a nice, juiicy part for yourself in a play or movie? The next step is to get that script in the right hands—and that's where Backstage's Call Sheet list of production companies comes into play!
After yoiu've finished your script, correctly formatted it with a program such as Final Draft, Fade In, or Movie Magic Screenwriter, and written a script treatment (what producers will read to determine if your script is something they wish to read in full) and a query letter (a combination of a script treatment and a cover letter; examples of script treatments and query letters can be found online), it's time to submit your work to a production company. Our list of production companies shows a selection of both big and small, some producing only film and television, while others also work in digital media. We recommend starting with the location that is closest to your area to accommodate any future meetings or networking opportunities, then following the six simple steps below!
READ: What to Look for in a Lit Agent
Step 1: Narrow down which companies may be interested in your work.
Look through the Production Types listed under each company to see what type of work they typically do. For example, if you have an idea or script for a new film, you might not want to send it to 495 Productions, since they typically produce animation, TV series, and reality TV. Find a company that primarily produces feature films instead. Zero in on the companies that would be the best fit for your project.
Step 2: Find the company that fits your project's style.
Look through the Credits listed under each company to see what style of work they typically produce. For example, let's say that one of the companies on your list is Thunder Road Pictures. In their list of credits, they have films such as "Wrath of the Titans," "The Town," and "Brooklyn's Finest." If the film you are pitching is a romantic comedy about a female librarian, this company might not be for you.
Step 3: Pay attention to how the company wants you to submit your work.
Carefully read the Submission Policy. Take note of the following details: Do they prefer full scripts or treatments? Do they prefer digital submissions or hard copies? Do they accept unsolicited scripts? Do they only accept submissions from agents? Do they allow you to drop off your submission in person? Make sure you follow their policies exactly, as submitting your script in the wrong format may result in it never getting read! Also, make sure that if email submissions are preferred, you are sending your work to the correct address. Some companies list more than one email address, so take note if there is one specifically set aside to receive submissions.
Step 4: Browse the company's website.
If you are having trouble determining any of the information above from just the list, visit the company's website and look around. Learn more about the history of the company. Find out how long they have been in business and how often they produce. Visit their Facebook page or start following them on Twitter. You never know what you might find that could give you the edge over someone else when sitting down to your first meeting.
Step 5: Study the company's list of personnel.
Look at the names listed under Staff to become familiar with the people you may be dealing with. That way, if you do get to speak with anyone, you will know their names and the names of the people they may be referring to. It may behoove you to send your submission to the email address of an assistant. If an assistant likes your script, he or she may move it to the top of the stack on the VP's desk! We recommend only sending your work to the executives of the company as a last resort. While there is a small chance something might catch their eye, you want to make sure that your hard work is being read by someone, instead of getting shuffled aside right away.
Step 6: Send out thank-you emails.
Use the Email addresses listed to drop a note to anyone you've met along the way, thanking them for taking the time, and asking if there is anything else you can send along.
Subscribe to Call Sheet today. And check out the Call Sheet database online at Backstage.com/CallSheet.
Stuck at home writing all day with no time for the gym? That's no excuse! Watch the video below for some simple exercises you can do anywhere.