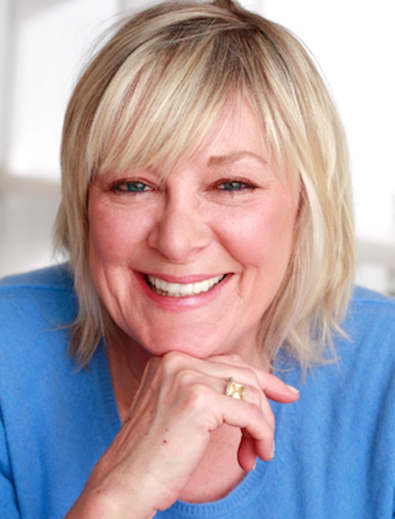 Whether you get a script on the spot when you walk in the door or it's emailed to you the day before, you need to make quick, strong choices. Unlike a play where you can develop your character over weeks and months in performance, cold-copy auditions are about broad strokes and living the character not reading lines.
1. Determining questions to answer. Is the character good or bad? Rich or poor? Educated or illiterate? Happy or sad? Angry or easy-going? Does he/she have an accent? What is his or her job description (lawyer, doctor, mom, vampire, cop, spy, etc.)? What do they want in the scene? Make these choices in minutes and play fromthe "surface" of your energy. Just be present!
They will know that you're a pro if you can jump in to show them a simple sketch of where you'll take the character when cast. You're giving them something that's real and uniquely yours. Then, if they ask you to take direction you can see what elements of your choices they like. Go for it! By responding to direction you suddenly are working together as a team before you're cast. It shows your ability to adapt. This is important since scripts are often rewritten up to the last minute before taping. You can't afford to get locked into one way of playing the character, as there may be new information and a lot of new lines. Flexibility, curiosity, and creativity will help book the role for you!
2. Using the room. No matter where you audition—the casting director's studio, producer's office or conference room—you need to use your "environment." That means move! Don't just stand still and read lines.There might be a window you could walk over to, a desk, a chair to sit in, or just move. Choose what your character would do in the "room" of the script and use what's in front of you in the audition space to create that.
When auditioning for a crime series such as "Law & Order," I had to play the Park Avenue wife of a famous plastic surgeon accused of killing a homeless man. It was a very short scene—just four or five lines. One of the lines was about the noise that some homeless people were making in the alley between the buildings. It was a large old casting office, like a warehouse with big windows. I walked over to the window and looked down when saying the lines, "They're so noisy, making such a racket! What are they doing?" This accompanied by a look of contempt helped create the attitude and character—simple choice but effective.
3. Relating to "someone," but not necessarily the reader. The reader may not be an actor—possibly an assistant or office worker reading the lines in a monotone voice. Maybe the reader is a contract player or just a hired actor to play opposite you.
I've had all three experiences. Adapt! If you are getting "nothing" energy-wise or performance wise-from them, step up your performance to make the scene work. If you have a good partner, jump in, go for it, get physical. Connect with them.
If your scene partner is glued to a chair, move, walk around them, challenge them or play to another "character" (from the script) who might be in the scene. Caveat: Don't make eye or physical contact with the CD or the industry pros watching you or include them in your performance. They aren't actors and don't want to be in your scene.
4. Handling props. You may find an object that clarifies your character: a cellphone, a clipboard, some object on a desk…don't be afraid to touch something or use it in your scene. Be able to be both physically and vocally relaxed, natural and real in your situation, and be comfortable with your prop. "Live" the character in that specific situation. Remember, it's not about the words.
Once, I auditioned for a TV series like "Gossip Girl" for the role of the matriarch of a wealthy family. On the desk in the casting office there was a bouquet of flowers. In the middle of the scene I walked overto the flowers and "arranged" them while talking about the value of private school education and social etiquette. It was instinctive, but the move showed the character wanted things to be proper and beautiful in her home. (I booked that role.)
5. Knowing the script well enough to "drop" it. Although most acting teachers and casting directors will tell you to "hold" the script during your audition, that's not always the best advice—especially for a self-taped audition.
They tell you that so you won't get "stuck" in your memorized performance mode. They want to see if you can fit into what they had in mind for the character and they can't see that if you're frozen in one interpretation. A better technique is to walk in with the script and "drop it" after a line or two so you can spontaneously "play the scene." If they want to give you direction to see what else you can do with the role, fine. Then take their suggestions and change your approach.
By being "free" from having to hold a two-page script (hands possibly shaking from nerves), you can give a better audition. You have to get your eye contact off the page. I booked more roles with this technique than ever holding a script.
Having a system/checklist as above will help you to quickly prepare and perform your best cold-copy audition…and maybe you'll book the role!
Like this advice? Check out more from our Backstage Experts!