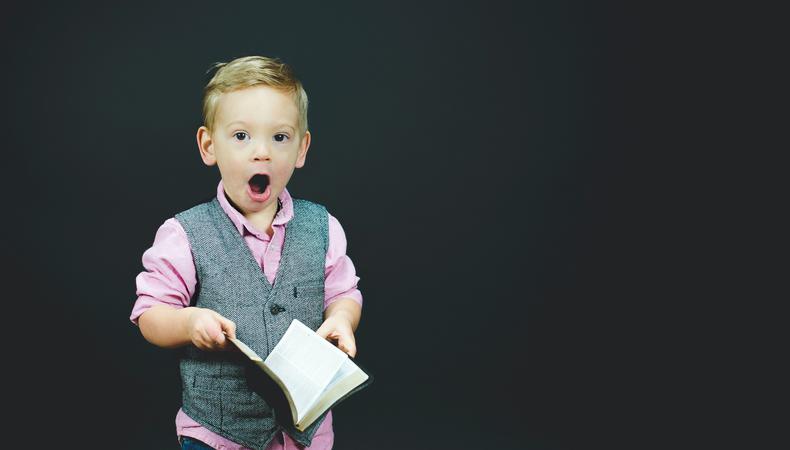 While we rarely conduct open calls, sometimes clients request them for specific reasons. And so it was that several hundred babies, kids, and toddlers recently tottered through our doors over the course of a long Saturday. Afterwards, my team and I compiled this list for parents to make the process easier.
1. Confirm that it's a bonafide audition, not a bait-and-switch. Real casting calls are free. If it turns out they're selling classes, photos, or talent competitions—or someone offers to "represent" your child for a fee—it's not an audition, it's a sales pitch. Research, read up, and ask around.
2. Make sure your kids fit the specs exactly. If we're looking for 5-year-olds, we're not looking for 11-year-olds. Children who don't fit the specs slow the process down for everyone.
3. Don't burn them out on the lines. If there are lines to learn, consider soliciting an acting teacher's help, if you're not an actor yourself. Kids can have a certain delivery drilled into them by well-intentioned parents, rendering them impervious to direction. (Check out this article for more great advice!)
4. Read carefully and follow all instructions (photos to bring, wardrobe, arrival time, etc.). Don't be the dad who shows up on the wrong day, or the mom who clogs the casting director's inboxes with questions that have already been answered.
5. Dress and groom kids appropriately. Keep outfits simple. No fancy dresses or weird shoes; it's not Easter. Barring specific requests, we want kids being KIDS in their regular play clothes. (Please, no heavy make-up or high heels on young girls. That's just creepy.)
6. No sugar prior to the audition. Well-behaved children often start bouncing around like ping-pong balls or succumb to mood swings after consuming empty carbs. This creates chaos in the waiting area and reduced focus in the studio. Keep healthy snacks on hand and distribute sweets afterwards, if you must.
7. Leave siblings and other miscellaneous humans at home. It's not always feasible, but your efforts to help are truly appreciated. We may only be auditioning 200 youngsters, but with parents and siblings in tow, it can add up to 600 people over the course of the day, wearing everyone down.
8. Have your child's info handy and current (height, weight, date of birth, clothing/shoe sizes). And please relay it to whoever brings the child to the audition (grandma, dad, etc.).
9. Be patient. Casting directors try to run a tight ship, but sometimes there's still a wait. Bring something quiet for you and your children to do.
10. Smile: It's your audition, too! Our clients are just as interested to know if you're going to be easy to work with as your offspring!
11. Don't force a child to audition. And no need to be embarrassed if your child acts up on a particular day. Kids go through phases and just because they aren't into it today doesn't mean we'll overlook them next time.
12. Celebrate afterwards. Help kids enjoy the experience, without putting too much pressure on them.