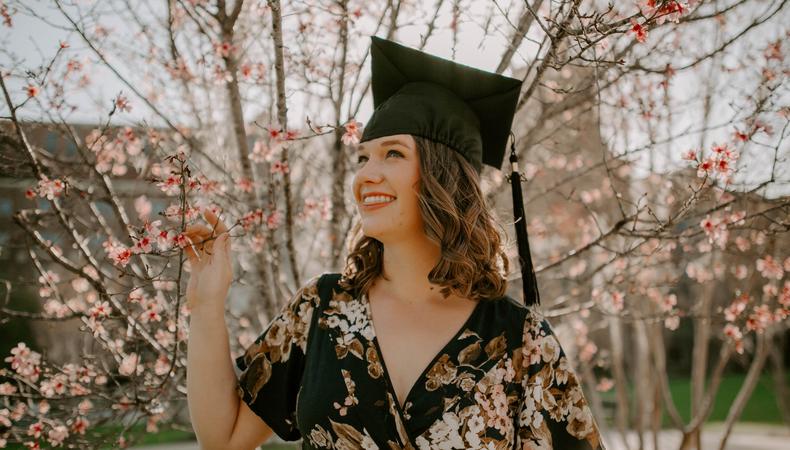 Right now, scores of aspiring actors are probably wondering how to jump-start their careers after graduating from high school or college. To make sure you start out on the right post-grad path, here are five things you should make sure to do.
1. Continue taking acting classes.
It's critical to your success to continually develop your skills in a structured, disciplined environment. Whether or not you were in a theater program at school, one of the best ways to keep working on your craft is professional acting classes. Classes challenge and help you to discover your strengths and areas where you need improvement. They present opportunities to try different characters, to explore new accents, and to improve your abilities to work with different actors. Classes are also a great way to network with people in the industry and keep your acting muscles working.
2. Create your own projects.
If you want to be an actor, you have to act! Find a group of actors/writers/directors to work with or put a group together yourself. Develop your own projects like creating: a short film, YouTube videos—anything. This is a great way to create your own opportunities instead of sitting around waiting for the phone to ring. Acting is creative and the more you create, the less likely you are to get discouraged and listen to the negative voices that say, "this is so hard" or "I should have gone to law school."
READ: Headshots: Everything You Need to Know
3. Get professional headshots and put your résumé together.
Before you can get representation or auditions, you need to submit your résumé and headshots. Find a professional photographer who can really capture you. Your headshots should look like you and convey your personality. This is what's going to get your foot in the door so don't skimp or try to do it yourself. If you don't have an agent or manager, this is your link to the industry! These are the introductory tools you need to get an audition and get seen by these professionals.
When you're first starting our after graduation, you might not have a ton of credits for your résumé, so include everything you've done from student theater to summer study to creating your own projects. Note if the roles were lead, co-lead, supporting, etc. Add your training and your special skills.
As a casting director, I see hundreds of résumés. I understand that people are just starting out in the business but I also know how to determine what they may be a good fit for by examing their résumés.
4. Seize any opportunity to act.
It is so important to audition for anything that comes your way! Whether it's a short film, student film, play, web series, commercial, TV project, or small role in a feature film, do it.
Why? Every time you audition, you get a chance to act, get an opportunity to exercise your acting muscles and meet people in the industry. The more exposure you have, the more opportunities you will have. You never know when someone you meet will connect you to a project or pull you aside and say, "You're exactly what we're looking for and we want you to audition for our next project."
5. Work hard.
Don't forget that this is a business. When you're first starting out, you're in charge of your career. You decided to be an actor, so start acting like an actor! Make your own breaks. Create your own future. Get busy and do whatever it takes to achieve your dreams. Successful working actors I know and cast are constantly being proactive in the industry. They're promoting themselves and taking acting classes when they're not acting. They take any opportunity to act. They are making it happen!
Produce, promote, persist, and enjoy all the experiences of pursuing your acting career—you worked hard for it.
Inspired by this post? Check out our audition listings!
The views expressed in this article are solely that of the individual(s) providing them,
and do not necessarily reflect the opinions of Backstage or its staff.