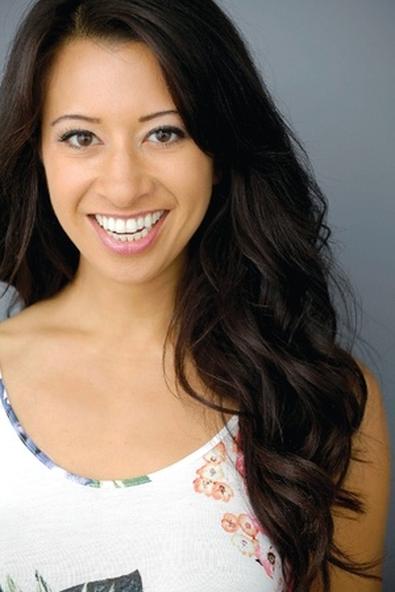 There was an aroma that I used to give off. I didn't even know it existed. I would go to casting director workshops, or an audition, or a meeting and it would fill up the room and repel people away from me. Simply put, it was the overwhelming smell of desperation.
"Selma" director Ava DuVernay talks about it in her 2013 Film Independent Forum keynote speech calling it a smelly "coat of desperation." While she was talking to filmmakers specifically, there is a lot that we as actors can take from it as well. The reality is that most actors don't even realize this is something we give off. We think we are just showing our passion so that others can understand our talent and drive, but I promise you as DuVernay so clearly lays out, it's a full on stench, and it permeates the air.
When does this smell start to become detectable? It could be the moment when we find ourselves wanting a role so badly we can taste it, and that needy desperate feeling follows us into the audition room like a heavy cloud giving off a "Pick me! Pick me! Please!" vibe. This gross smell can also exude from us when we are meeting someone new and shoving our business card in their face because we heard they are a director, or a producer, or a writer, or the third cousin of someone famous, not even realizing they never asked for our card in the first place. And it can be ever present in the wallowing of "Why did they book that role instead of me? What do they have that I don't have? Why can't I ever catch a break? Why isn't this industry fair?"
So how do we continue to be passionate people full of desire but not stink up the room and repel people from our presence?
Here are a few things that I learned from DuVernay's speech mixed in with some lessons I've been taught along the way, but revamped for us, the actors:
1. Realize it's not all about you. If you are at a party with a bunch of industry folks, it's easy for us as actors to get caught up in what we are doing and want to talk about our latest headshot session, the last project we booked, or the audition coming up, but if you are trying to connect authentically with someone who may be in the position to hire you, listen more than you talk. As my career coach Barbara Deutsch says "be interested, not interesting." Being a good listener can go a long, long way. You become the person that people want to be around as opposed to the person that everyone wants at arm's length because your "me, me, me-ness" is too much for people to handle.
2. Live a full life. As I mentioned in my first piece last month, really live your life! Have another focus and reason that you get up every morning so that the meeting, the audition, the workshop, is not the most important thing in your world that day, week, or month. This will help you let go of the overwhelming need you might feel to book a role or advance your career.
3. Be comfortable just being you. There is something gloriously wonderful about someone who is comfortable and happy and not coming from a place of desperate need. Even when they are nervous or excited or passionate, it doesn't come off as desperation because they aren't trying to prove anything to anyone else. I think the key to getting to that place has a lot to do with both No. 1 and No. 2 because once we realize that it isn't all about us and we live a full life, everything else that we are striving so hard for can come a bit easier. We stop needing to show our passion allowing us to live our passion, thereby attracting people to us instead of repelling them away.
So I challenge you all to get rid of this icky smell with me, because there is nothing more uninviting than a room full of actors wearing the same stinky perfume.
Like this advice? Check out more from our Backstage Experts!