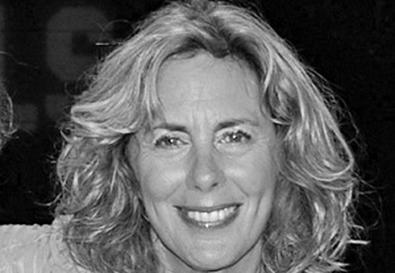 So many actors are busy learning their craft to become good actors. They are working on their character choices, finding a strong intention, looking for the subtext, labeling each sentence with a new action. How exhausting!
When I first meet actors at my studio, I notice one thing they have in common: a disease I call "classitis." Having gone from one class to another, they find themselves stuck in their head trying to adopt yet another acting technique. It becomes quite confusing.
Recently, I worked with an actor who was auditioning for a guest-star role on a new series called "The Forgotten." The character was a homeless-shelter director who has been asked to identify a dead woman. She had very few lines. The actor's manager begged her to work with me. Reluctantly, she took his advice. Fortunately, she left completely turned on. Before working with me, she was concentrating on her motivation, her actions, her substitution. When she left, she was living the life.
My teaching philosophy—"I am this person living this life"—encourages you to embrace each audition as a slice of life. If you have 40 auditions a year, you are given 40 opportunities to step into 40 different lives. Isn't that really why we actors have chosen this profession—to experience not only your life but the lives of a doctor, a lover, a warrior, a psychotic killer, all based on your ability to own the life of another through your imagination?
You Got the Part
My talented student Tim Bagley ("Monk," "Will & Grace") needed to prepare for a role on the series "Pushing Daisies." The character's name was Colonel Likkin. The only description was that he looked like a piece of fried chicken. Tim had no idea how to play that, and very little time to figure it out, so he called me for help.
We searched the script for clues. We talked a lot about Colonel Likkin's relationships—to his wife, to Lee Pace's character. Then Tim explained, "In my first scene, I'm dead, and Lee Pace enters and touches me back to life. My eyes open, and my first line reads, 'Now I know how my chickens felt.' " I asked him, "Why do you say it? How do you feel about your chickens?" Tim had no idea, so I said, "You love your chickens! You never knew what they went through, but now you do, because you were battered and fried just like them, and it was horrible! You have empathy for your chickens!"
I told Tim to go home and spend the weekend living the life. Eat like Colonel Likkin, sleep like him, wash dishes like him, shower like him. He told me later, "When I was actually on the set, during the second take, I decided to try your suggestion: nibble a piece of my own hand. Of course, that's the take they ended up using. Everyone who sees it always mentions how funny they thought it was. I tell them, 'That's Margie Haber.' "
Stepping In, Stepping Out
Whether you are given 15 minutes, an hour, or a week before the audition, take that time to get out of your head, into your body, and experience the life of this person. I have a 10-step method for breaking down a scene instinctually, not just structurally. When you are experiencing the life, you don't need to think so much about it. You "step in." However, you may "step out" when you are looking for more-specific clues to the life of this person.
In my master class, I broke down a slice of life about a heroin-addict mother who tells her brother that she is going to the store and asks him to watch her 2-year-old son. She never returns. Three years later, she shows up at a hospital where her brother works as a doctor. She wants her son back. There is an intense argument, and suddenly her son appears. As my students dealt with the challenge of drug addiction, most of them forgot the importance of seeing your child for the first time in three years. It's all about the relationships. Her 5-year-old asks, "Did you know my mommy?" Her answer is, "Yes. She was sweet and pretty and loved you very much. Would you like me to tuck you into bed and tell you a story?" The brother sadly nods permission, and mother and son walk off with his little hand in hers.
How can anyone not be affected by that moment? Step in and live that life! Use your imagination and your sense of smell and touch to believe the circumstances. Don't get bogged down with intellectual questions such as "What is my intention? What are my obstacles?" You may step out and remind yourself that the need to get your child back is difficult because of your physical withdrawal from heroin and your brother's anger, but then step back in and live it!
The 'I Am'
Alexandra Paul, a wonderful actor best known for "Baywatch," has been studying with me for quite a while. Recently, we worked together on a movie she booked called "The Frankenstein Brothers." In this life, she flirts with a younger man while she is plastered. "How do I play a drunk when I don't drink?" asked Alexandra. "Well," I replied, "first we have to understand her life. Why do you think she needs to get drunk? Let's use your imagination to create her history, but let's talk in the 'I am.' Then you can own it." The "I am" makes you more subjective rather than objective. As an actor, you want to experience the life, not observe it from afar.
Alexandra felt confident as she left to shoot the film in Canada. I just received the following email from her: " 'The Frankenstein Brothers' shoot went great! I was very confident with the drunk scene at the pool, even though the director had set it up differently than I had expected. The director wanted improvisation too, which was easy, since I knew my character well enough by exploring the 'three past experiences' with my relationships in the movie. I am not a natural at improv, but it comes quickly when you know the 'life you are living.' "
Express, Don't Impress
I always find it interesting watching actors prepare in my waiting room. Those who are new to the Haber philosophy are busy acting out the words as they practice out loud. From behind, I see their arms flailing and their bodies gesturing animated responses. These actors want to impress me with their "acting." Then there are those actors who have studied with me for a while: Their papers rest confidently in their hands as they trust their preparation and live each moment in the waiting area. The audition panic is replaced with thoughts and images of the new life they are experiencing.
I tell my students, "Express, don't impress." Care less about what those watching are thinking and more about what you are communicating. While writing this article, I received a phone call from a student having a panic attack on her way to an audition. "When do I turn the paper? What if the casting director doesn't look at me? Am I too old for this part?" Those are actor thoughts that pull you into a black hole of fear and desperation. So step in. Character thoughts will replace an actor's fears.
Take the precious time before an audition to experience the life. Fill yourself up through your imagination, your personalization, and your images. Then you will find your own power. Stop being an actor and be a human being. We are so much more interesting with all of our imperfections, don't you think?

Margie Haber teaches actors to stop acting and live the life, using a specific audition approach to break down the slice of life physically and emotionally rather than intellectually. Her clients include Brad Pitt, Vince Vaughn, and Halle Berry. She is the author of "How to Get the Part Without Falling Apart." Haber will lead an intensive called "Live the Life: Stop Acting!" at Actorfest LA on Nov. 14 at the California Market Center in Los Angeles. For more information and to register, visit Actorfest.com.