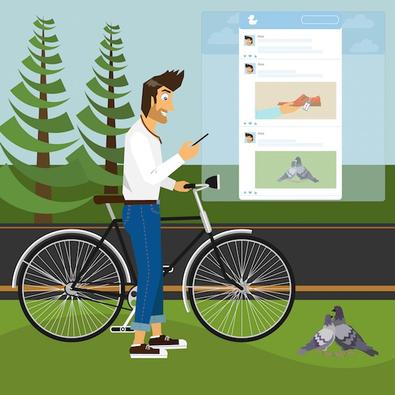 Start prepping for the new year with a new you, equipped with the knowledge you need to succeed! Our Backstage Experts are full of amazing advice to help move your career forward, and we wouldn't want you to miss one drop of it. Here are five tips to keep in mind during the week ahead!
Empower yourself through self-critique.
"After doing a scene in class, watching video of your work, interviewing, auditioning, or working a job, start your self-critique by objectively considering what you learned or did well. Next, determine just three things you could improve. Notice that I didn't say what you did wrong. I believe this wording distinction is empowering to your confidence and building craft. Then, go home and practice what needs your attention in order to improve. By working on three things after every class, job, and/or audition, you're constantly working in an empowering way on your acting and auditioning craft." —Carolyne Barry
Don't let your shadow overpower your light.
"At one level, we need [our shadows]. They're what make us different and unique and human. They're the parts of ourselves we fear, but when we reveal them and share them through our work, not only are they cast into the light (where they no longer can exist), but they make us infinitely more interesting people and actors." —Anthony Meindl
Thoroughly research potential agents/managers.
"In terms of deciding who is right for you, that involves doing research. Look on IMDbPro, see which actors they represent, what they have done, and if they have actors similar to you in type. No matter who is on your side, at the end of the day it's about them giving you the opportunity, and it's up to you to go in and book the job." —Matt Newton
Stop tweeting every detail!
"Not everything in your life should be shared, and not everyone you meet should be your friend. Make the pledge now to stop saying things on social media that people don't need to hear, and stop adding people to your networks that you wouldn't invite to dinner." —Paul Barry
Back away from the iPhone….
"Give yourself a social media and electronic device holiday. Take at least one full day of not checking texts, emails, Facebook, and Twitter. No cheating!" —Risa Bramon Garcia & Steve Braun
Like this advice? Check out more from our Backstage Experts!