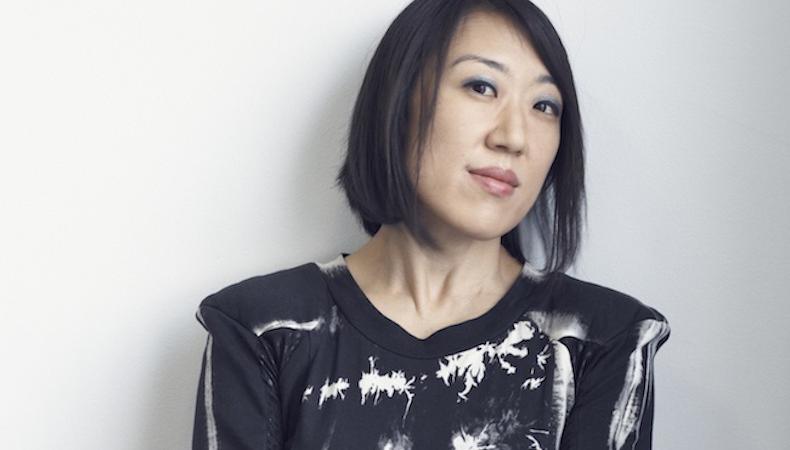 Armie Hammer, Josh Charles, and Paul Schneider make their Broadway debuts in Second Stage Theater's "Straight White Men," a staging that is "definitely a calculated risk," says experimental playwright Young Jean Lee.
"It looks enough like a normal, naturalistic play that people can definitely enjoy it on that level, but it's also challenging and edgy, with elements that fight against convention. It may be too much for people—we don't really know," she notes of the production, which begins previews at the new Hayes Theater on June 29 and is set to open July 23 and run through Sept. 9. "It's a little bit scary for me, but typical Broadway-goers have been telling me that audiences are more ready for edgy things than we think they are." Lee adds that she's "gonna go in with some faith" and that "if people leave the show and have these rich conversations about it afterward, that's all that I hope for."
The latest identity politics play from Lee—who has previously challenged cultural stereotypes about Asian-Americans ("Songs of the Dragons Flying to Heaven") and African-Americans ("The Shipment"), among many others—stars the aforementioned actors as three sons who meet for Christmas in the home of their widowed father (Stephen Payne).
"A lot of people look at the title of this play and think it's about straight white men as they are, culturally, right now, and think it's going to be an attack. But the title is not meant to be accusatory; it's not a slur," Lee says, explaining that she began writing the play upon the titular moniker's emergence in daily discourse.
"It used to be that [straight white men] got to be the default human, and at some point that shifted and, suddenly, they were being labeled in the same way the rest of us have been labeled this whole time," she continues. "So in this play, 'straight white men' is just an identity, and it's treated as such. [The characters] are very aware of their identity as straight white men, and don't think of themselves necessarily as the default humans and see themselves as having an ethnic identity."
Lee's works have been anything but conventional; it makes sense that "Straight White Men," directed by Anna D. Shapiro, pushes Broadway's boundaries. The play's cast also includes performance artists Kate Bornstein and Ty Defoe, who appear in an external framing device, while the script is strategically sparse with its dialogue.
While she acknowledges that having limited lines onstage may be "frightening" for an actor, she maintains that these men had to be the opposite of that.
"The main character's weapon throughout the show is silence, and he doesn't get a big dramatic finish with a chest-pounding monologue," she says. "Basically, this play does not let you show off, and you need to be a really smart actor in order to appreciate what the play is doing when it doesn't give you a lot of room to show off and be the center of attention. This cast just gets it, and they're up for the challenge. They're able to put aside their egos in order to enthusiastically participate in an artistic project that's not about them."
"Straight White Men" marks not only Lee's Broadway debut, but also the first work by an Asian-American female playwright ever to be produced on Broadway. It's a bittersweet breakthrough for the Korean-born, New York–based Lee. "I was very surprised that in all this time, it's never happened. It's a mixed feeling. You're happy that the door has been opened for you, but you're a little sad that it wasn't already open. It's good that it's finally happening."
Want to act the New York stage? Check out Backstage's theater audition listings!