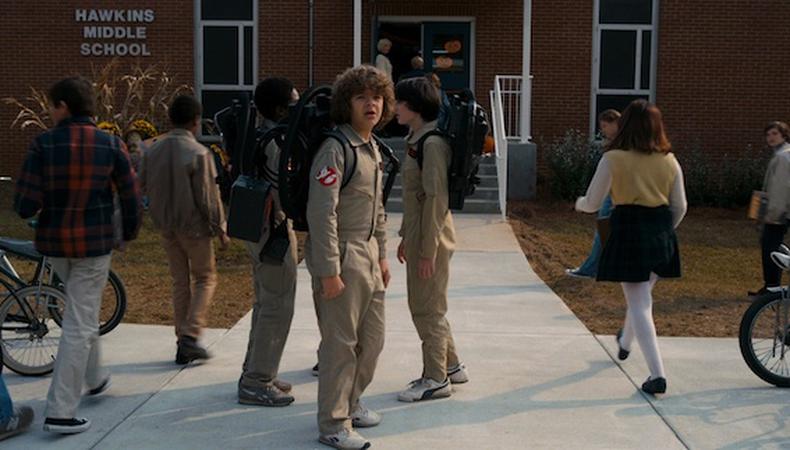 Honoring the "best of the internet," the 21st annual Webby Awards announced their nominees April 4. The Webbys is presented by the International Academy of Digital Arts and Sciences (IADAS), and their awards fall into two categories: the Webby Award and the Webby People's Voice Award.
The 2000-member body selected nominees in both cases, but the winner of the People's Voice will still be decided by the voting public. The six major categories are Websites, Film and Video, Advertising, Media and PR, Social, Mobile Sites and Apps, and Podcasts and Digital Audio.
R/GA, a New York–based web agency, received an impressive 13 nominations. The list of additional nominees this year doesn't disappoint—"Stranger Things," "Game of Thrones," Lady Gaga, Beyoncé, and Spotify are just a few of the contenders. See below for a partial list of nominees! To view the full lineup, visit WebbyAwards.com.
Comedy: Individual Short or Episode (Film & Video)
"The New iPhone is Just Worse"
"Tinder: The Superhero Movie"
"The Simpsons—3 a.m."
"Casual Sketch—Woke Bois, 'White Male Feminist' "
"Epic Rap Battles of History: Wonder Woman vs. Stevie Wonder"
Comedy (Podcasts & Digital Audio)
"The Hilarious World of Depression"
"My Dad Wrote a Porno"
"2 Dope Queens"
"The Carson Podcast"
"The Last Podcast on the Left"
Best Host (Podcasts & Digital Audio)
"Beautiful Stories from Anonymous People"
"99% Invisible"
"Mike Pesca for Best Host: 'A Former Breitbart Star Takes On Steve Bannon' "
"See Something Say Something"
"The Axe Files"
Best Web Personality/Host (Film & Video)
Joe Hanson—"It's Okay to be Smart"
"Good Mythical Morning"
"Kid President"
"Not Too Deep with Grace Helbig"
"Teaching Shane Dawson How to Make a Musical.ly"
Celebrity/Fan (Social Content and Marketing)
"The Ellen DeGeneres Show"
"Revival Tour by Selena Gomez"
"Brooklyn & Bailey"
"Martha Stewart Facebook Live"
"Celebrating Asian TV"
Celebrity/Fan (Websites)
"Residente"
"Vanity Fair's Vanities"
PharrellWilliams.com
Leon Bridges Website
"Stranger Things Type Generator"
Interview/Talk Show (Podcasts & Digital Audio)
"Another Round"
"The Gist with Mike Pesca: Jesse Eisenberg, Part 2"
"The Axe Files"
"In the Thick"
"FiveThirtyEight Politics Podcast"
Events (Social)
"CNN Election Night 2016"
Meeting the Moment > Real Madrid Champions League Final Campaign
"2015–16 NBA All-Star Week"
"Sherlock Live"
"24 Hours of Le Forza"
Humor (Websites)
The Onion
Cracked
CollegeHumor
The Daily Show: Black Trump—"They Love Me"
Funny Or Die
Voting for the People's Voice Awards closes April 20, and winners will be announced April 25. Visit the webbyawards.com for the full list.
Want to land a role on the small screen? Check out our TV audition listings!