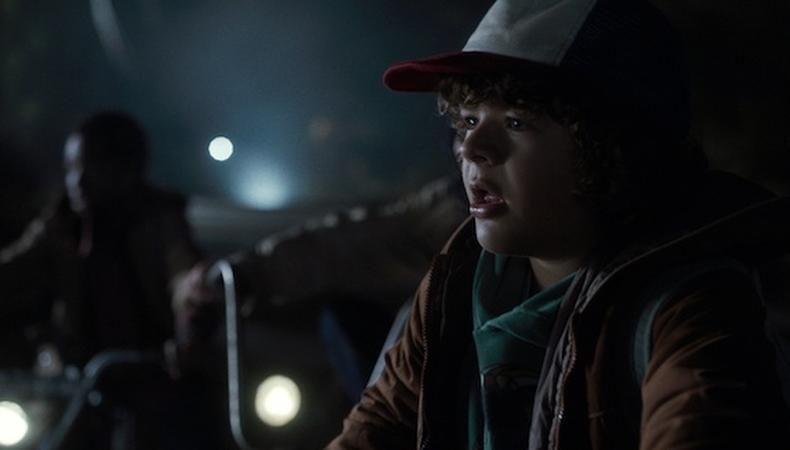 Could a movie musical or a third—that's right, third!—Broadway credit be next for this breakout star of "Stranger Things"?
Gaten Matarazzo, age 13, became a fan favorite earlier this summer with the premiere of Netflix's hit horror series from the Duffer brothers. Lucky for us, the young actor has more than a toothless smile and charming countenance to win us over: his Broadway-ready voice, for one. He breaks it out in the video below, taking the stage as Jean Valjean to sing "Bring Him Home."
READ: "How Netflix's 'Stranger Things' Cast Its Kid Actors"
Matarazzo is no stranger to the song's source material, having already appeared in the Broadway revival as Gavroche and Petit Gervais. And his original Broadway debut came even before then, in "Priscilla Queen of the Desert." With a résumé this impressive for a kid actor not even in high school yet, we're excited to see what else Matarazzo has up his sleeve.
Watch him sing "Bring Him Home" below.
Want to make your Broadway debut? Check out our theater audition listings!
And for acting advice, visit Backstage's YouTube channel!