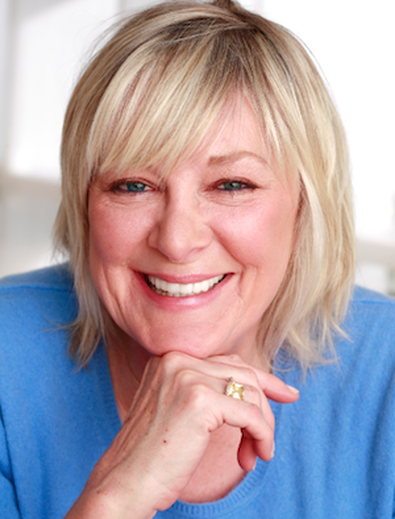 What is framing? It's controlling any confrontation – meeting, interview, audition – with the attitude you choose to run with. A frame is the way your brain mentally packages your power, authority, strength, information, and social status. In any meeting for any reason between two or more people, one person grabs the power.
Guys like Oren Klaff pitch multi-million and billion dollar projects like airports and mega-real estate deals all the time. He's a master at it. And he wins. A lot. Oren is brilliant. He has a book out called "Pitch Anything," which gives business guys/gals tips on presentation. The key word here is "Framing," when making any connection or pitching any subject. The tips are amazing and can definitely be used by actors.
As an actor, you pitch yourself all the time for a starring role on Broadway, in a primetime TV series, a network commercial or a feature film, many with multi-million dollar budgets. Same thing. So, when you frame, you set up the tone of the pitch and grab the power. It definitely takes confidence and courage to pull it off.

For example:
1. Are you Oliver Twist in the Charles Dickens novel, a small person walking carefully, slowly with fear and trepidation towards the head master and asking timidly, "Please sir, may I have some more? That's a LOSING Frame.
Or are you:
2. Tom Cruise in "Top Gun" asking Kellie McGillis for a date in a fun, sexy, compelling way by singing to her in a bar? That's a WINNING Frame.

How you frame your interview determines whether you get a booking for a major role, a callback from a casting director, an offer of representation from an agent, or nothing.
So, how do you frame?
First you choose a theme.
1. Fun. Crack a joke. Be lighthearted. Laugh. Don't talk about your career or the biz – just be likable. Get them to lighten up and enjoy being with you.

2. Intrigue. Keep them guessing about who wants you for a major project. I have a major screen test coming up for a contract role, but I can't talk about it! I just got a feature film with a major name and I'm so excited! Get them to be curious and excited about you.
3. Prize. You aren't begging an agent to represent you or a producer to hire you. You're dangling a shiny object that they want and need. I'm working with a few agents, but I want to consolidate my multiple incomes in one place. You have a commercial and voiceover department? And a strong primetime division as well as film, right? Is your office bicoastal since I am? Can you handle the different areas of my career?
Get them on the hook ready to reel you in. Be the prize.
After you set up the theme, tell a compelling story about yourself or audition to show that you are excellent at what you do. Follow through with what you love about the project and why you'd make it an absolute success. Framing doesn't exclude being authentic. Connect. But always have a time limit. Short is better than long to keep the power.
Always set some ground rules. A power player doesn't like losing power so many play games. If they're late for a meeting (interview, audition) you need to set a 10-15 minute boundary. I have another meeting and an audition for a major project. Let's reschedule.

Another power play is them sending an assistant to deal with you. NEVER respond to these power plays. It shows that you lack confidence and that you accept their lack of respect for you. The bigger the ego or the status of the industry pro the more you should expect a power play.

Leave. You can't win by staying! It only reinforces that you're needy and seek validation. If you display neediness, it triggers fear and uncertainty. Everyone avoids that! By leaving they will respect you and may change their attitude about you. Three ways to eradicate neediness.
1. Get rid of the desire. Don't want it so badly.
2. Show that you are excellent at what you do.
3. Be ready and willing to leave.
Remember to play out the frame. Whatever you set up, you need to stay with it. Your exit is as important as your entrance. Always be courteous but don't leave the power in the room. Don't beg on the way out if you want to win.
What you really want besides winning is connection. By framing each encounter, you force the other person to find you compelling and worthy. You want to work with someone who likes and respects you and form a great relationship which takes your career to the highest level. And that's how you do it.
As the founder and executive director of The Actors's Market, Gwyn Gilliss provides free monthly info seminars, agent/casting director interview tele-seminars, weekly marketing tips, as well as many coaching programs to help actors break into both the NY and L.A. industries. Gwyn has tremendous success with her private career coaching clients. More than 90 percent get agent representation launching their careers with performances in feature films, Broadway productions, and Emmy-award-winning primetime TV series, such as "The Good Wife," "White Collar," "Grey's Anatomy," "NCIS," "House," "Law & Order," "30 Rock," "Criminal Minds."
Email her to request a free 15-minute career session: [email protected].