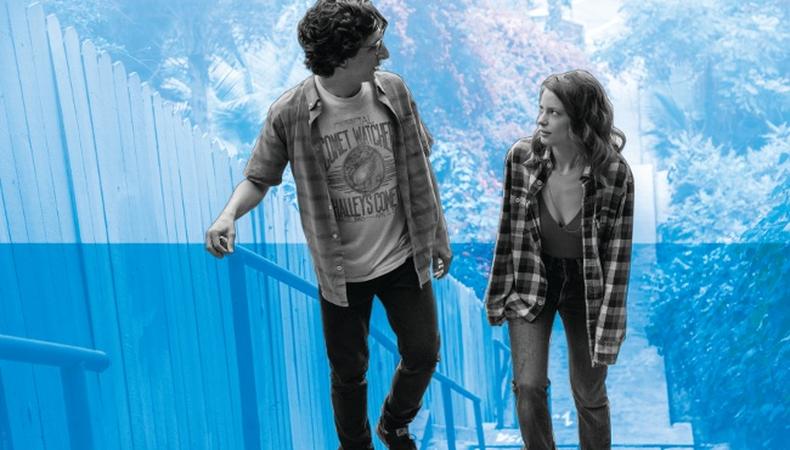 These streaming comedies and dramas prove that powerful stories and performances are happening in your own living room!
"The Art of More" (Crackle)
If you've never heard of Crackle's drama, more's the pity—it boasts a stellar cast (Dennis Quaid, Cary Elwes, Kate Bosworth, and newcomer Christian Cooke), a juicy plotline involving the behind-the-scenes machinations of a major New York City auction house, and plenty of art-theft intrigue. Moving from familial drama to action scenes to navigating the class warfare of modern-day Manhattan is a tricky line to walk, but "The Art of More" does so with aplomb and is worth seeking out. —Mark Davis
"Bosch" (Amazon)
Do not skip over this paragraph just because you've never heard of "Bosch"—unless you like missing out on incredible television. Based on Michael Connelly's novels, the Amazon series is centered on LAPD detective Harry Bosch and follows one major case each season. Titus Welliver, who's been a supporting player on everything from "The Good Wife" to "Sons of Anarchy," proves he's leading man material as the wise-beyond-his-years detective. If there's a clue to be found, a rookie cop to be schooled, or a suspect to be broken down, Bosch is your man—and "Bosch" is your show! —Rebecca Strassberg
"Casual" (Hulu)
Rarely do audiences invest in characters as immediately as with Zander Lehmann's series about a divorcée moving herself and her teenage daughter in with her bachelor brother while turning to dating apps and keeping it "casual." Over the course of 10 all-too-brief half-hour episodes, we watch Valerie (Michaela Watkins) and Alex (Tommy Dewey) learn to live under the same roof again with daughter and niece Laura (Tara Lynne Barr). The home's shake-up also shakes them awake, inspiring personal reflections, adventures, and mistakes in equal measure. It's the quiet hilarity and heartache of reality that propels the show into becoming one of the season's breakout freshman acts. —Benjamin Lindsay
"Catastrophe" (Amazon)
Audiences fell in love with Rob (Rob Delaney) and Sharon (Sharon Horgan) last summer—and again this spring, when Season 2 dropped in its entirety. The most unromantic of romantic comedies (she gets pregnant after a wild six days together; he moves to London to raise the baby with her), the series is blessed with some of the finest-tuned dialogue on air, both scabrously funny and deeply moving. Watching them navigate what it means to self-sabotage in Season 2, and the potential fallout of their mutual bad decisions, was simultaneously hilarious and heartbreaking. We can't wait to see what pain they inflict on one another next year. —MD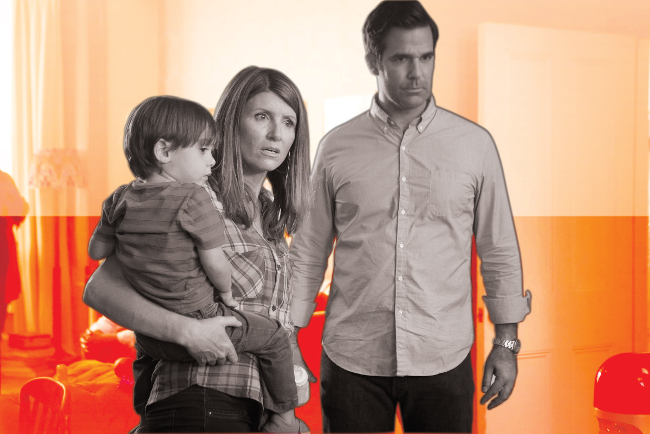 "Jessica Jones" (Netflix)
We've always loved Krysten Ritter, but her turn as the weary, wary superhero private investigator in this Marvel adaptation has us falling even harder for her. Gone are the memories of her perky, manipulative, chic Chloe in ABC's much-mourned "Don't Trust the B---- in Apartment 23," replaced by images of her in bulky sweaters and leather jackets, pounding booze and bad guys with equal enthusiasm. But more than just Ritter's star-making turn, the series is as serious a look at various hot-button topics—PTSD, rape, female sexuality, self-defense—as it is a kickass action series. Don't underestimate Ritter and company, including Mike Colter and Rachael Taylor—and don't underestimate the power of "Jessica Jones." —Mark Peikert
"Love" (Netflix)
Love doesn't often make you want to watch magicians perform, but in the case of Netflix's original series of the same name, it's not the only unanticipated reaction to Season 1 of this 10-episode run. When we meet former addict Mickey (Gillian Jacobs) and nerdy nice guy Gus (Paul Rust), their loveless long-term relationships have ended just in time for their meet-decidedly-not-cute at a convenience store. We witness the displeasure of modern courtship via text and watch as each character's hopelessly debilitating flaws exacerbate an already regrettable situation. Along with other rom-com tropes, "Love" subverts the notion that two complicated people can address their deep-seated issues after they vanquish their loneliness. No, "Love" doesn't conquer all, but at least the battles in this particular war are hilarious. —Briana Rodriguez
"Master of None" (Netflix)
The platinum age of TV has also ushered in the golden age of romantic comedies. Gone are the wacky supporting characters (except as commentary on the trope). Banished are the laugh tracks. In their places are real conversations about love, sex, and relationships in the 21st century, and no one told those stories as peerlessly as Aziz Ansari and "Master of None." Effortlessly diverse (see, execs, it's not hard!) and tackling juicy stories in fresh and funny ways, Netflix's show became an instant audience favorite and water cooler fodder. (And one perfect episode did more for Nashville tourism than any of the seasons of ABC's now canceled drama.) —MP
"Narcos" (Netflix)
Dramatizations of true events are always risky business, but Netflix's take on the rise of the notorious Colombian cocaine kingpin Pablo Escobar is as compelling as they come. Starring Brazilian actor Wagner Moura (who learned Spanish specifically for this role) as Escobar and Boyd Holbrook as DEA agent Steve Murphy, the series blends its scenes with real-life footage and an intoxicating soundtrack to tease out the power plays that painted the drug baron as both a modern-day Robin Hood and a ruthless butcher. The mix of Spanish- and English-speaking characters keeps audiences steeped in the contrasting worlds of the cops and the robbers, regardless of which side of the fence they're standing on. —BR
"Orange Is the New Black" (Netflix)
After killing its second season's central villain by way of fleeing prison van, "Orange Is the New Black" risked losing cohesion among its various ladies and storylines. But showrunner Jenji Kohan took that narrative freedom and zeroed in on the system-as-villain conflict that's bubbled under the surface all along. While it's a season of high-stakes melodrama with its share of devastating losses, it concludes with one of the series' most joyous moments to date. Within the walls of Litchfield, we've got women fearing God, praising God, and playing God, but no matter how you spin it, Season 3 is pretty miraculous in itself. —BL
"Transparent" (Amazon)
How many boxes of tissues did you go through watching the sophomore season of "Transparent"? From the end of Josh (Jay Duplass) and Raquel (Kathryn Hahn) ("You can tell them whatever you want, buddy" hurt worse than a knee to the groin) to Maura's (Jeffrey Tambor) first sexual encounter as a transgender woman, the Amazon original has a way of hitting you hard, whether the moments are happy or sad. Jill Soloway and cast created such fully dimensional characters that whether you grew up in a dysfunctional Jewish family or not, know someone transgender or don't, you're able to relate to them on a basic human level—and shouldn't that be what great television is all about? —RS
Inspired by this post? Check out our television audition listings!