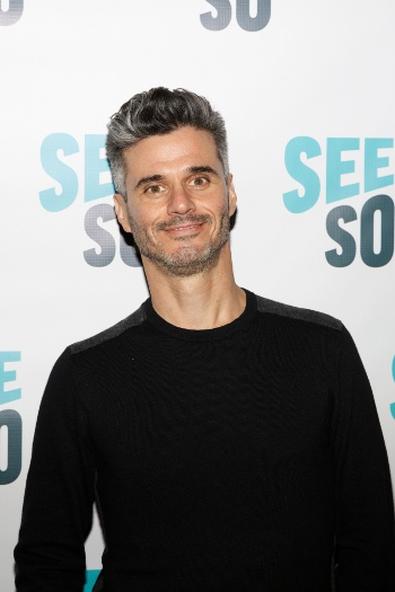 Evan Shapiro, NBCUniversal's EVP of digital enterprises, came to New York to create theater. But his career led him to create Seeso, the hilarious streaming service that features content from heavy hitters like Monty Python, the Upright Citizens Brigade, and Earwolf.
What is Seeso?
It's an all-comedy streaming service. These other big aggregator services are terrific if you're in the middle of a binge or if you know what you want to watch. But if you're at home on a Saturday night and you just want to log on and watch something, you search, you can't find something, you switch services and you can't find something, it's the paradox of choice. Seeso is like going to a restaurant instead of going to Costco. You know what you want instead of wandering the aisles to find the right thing to eat.
How did you get your job?
I came to New York to write and direct theater. Then I worked in theater doing marketing, started my own [theatrical] branding agency, and then moved on to film and television. I started talking to some other folks who said, "Come on and talk to Steve Burke, the CEO of NBCUniversal." There was a good amount of disagreement, but it was a really good conversation, and three weeks later I was working at the company. The goal was to start a brand-new company to diversify its portfolio. We have all these great businesses, but we don't have our own streaming service or our own premium television service. This was ticking two boxes at one time.
How did you choose the programming?
We started with a wish list of artists and went after them. We wanted to really branch out through the core hubs of comedy. UCB was one, Dan Harmon was another, Monty Python was another. It's this really cool community that we built organically. We are mapping the comedy genome.
Why comedy?
We did 11,000 interviews of 20 minutes or longer. We asked, "What do you want to see?" Comedy was by far the most popular content. Comedy is driving the internet; they're bound together like Siamese twins. It's the most shared, it's the most posted. It's all driven by humor. The chaos of the world creates an environment where if you don't laugh, you'll cry.
What advice do you have?
What matters most is being happy. That's not something you hear from your professors or your boss or your mentors. Have a point of view. If you are waiting for people to come to you with the greatest opportunity, you'll be waiting a long time. Improving your weaknesses is part of becoming a better person, but focusing on your strengths will help you so much more. Identify what you'll be best at in the world and run at that.
Like this post? Check out more of our Inside Jobs!