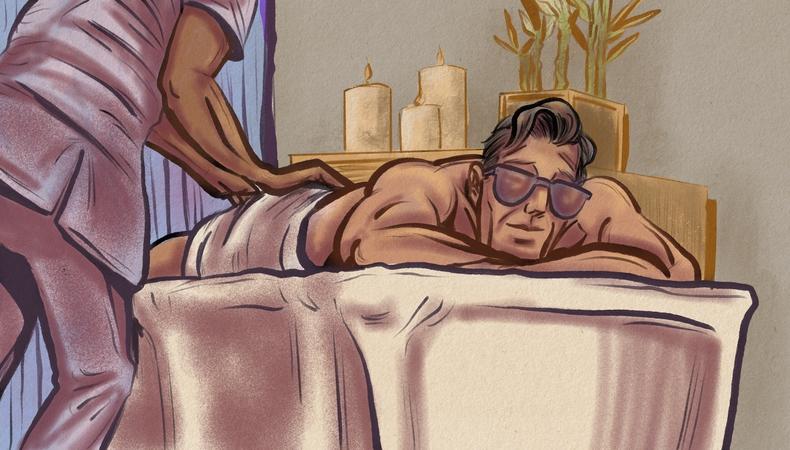 I feel like a major wimp when I tell people that being an agent is exhausting. I mean, it's not like it's the same as being one of those dudes on "Deadliest Catch." And it's certainly not as tiring as working in construction or on the docks. Agents sit behind desks using phones and computers. But, hey, the stress gets to you—it really does! And we have to find ways to alleviate that pressure.
All work and no play make SAM a dull boy. That's a fact. So, I'd like to share three of the dumb things I do to keep myself going when that good ol' Hollywood tension starts to become too much.
Just last week, I enlisted the help of two agents in my office, and we took turns calling SAG-AFTRA. Each of us asked for a different rep, and we asked those reps the same question…and we received three completely different answers. That sparked five minutes of laughter. Buh-bye stress. I have a fantasy in which your union hires me and gives me a blank check to make all the changes I see fit. SAG-AFTRA would turn into a major player if that happened. And their impenetrable website would become easier to use than Tinder.
READ: The Actor's Comprehensive Guide to Self-Care
Here's another fun game we play, and this one also requires the help of my other agents. The three of us sit down in the conference room, we put $5 on the table, and then we answer the same question: Who among our clients has the most dated reel? This one's a blast, because you get to win money and the right answer isn't always obvious. I usually go with one of our older actors, because they're the worst at keeping their tools up to date. But I recently lost five bucks because the winning choice was a younger performer who's been on a series for two years and just doesn't care anymore about silly things like his reel. (This is the same client who wants to know why he doesn't go out more during his hiatus!)
My favorite pastime involves validation. When I'm having an especially rough day, I'll take a break and look up some of the clients who are no longer on my list. If I dropped them and they haven't found representation yet, it tells me I made the right choice when I let them go. And if they dropped me and not much has happened since then, that's more validating than Jeff Bezos saying I have good business sense. (Yes, this one can backfire if the actor's doing really well, but those are the chances you take.)
So, in conclusion, I would recommend this light-hearted approach to every actor out there. Yes, your career goals are serious, but that doesn't mean you can't cut loose every now and then. Maybe you can have silly character day in class, or maybe you and your friends can take turns trying to make the world's worst self-tape. Hell, you could even crank call your agents and pretend to be someone really powerful. It's all good fun if it makes you smile.
Then, it's back to work!