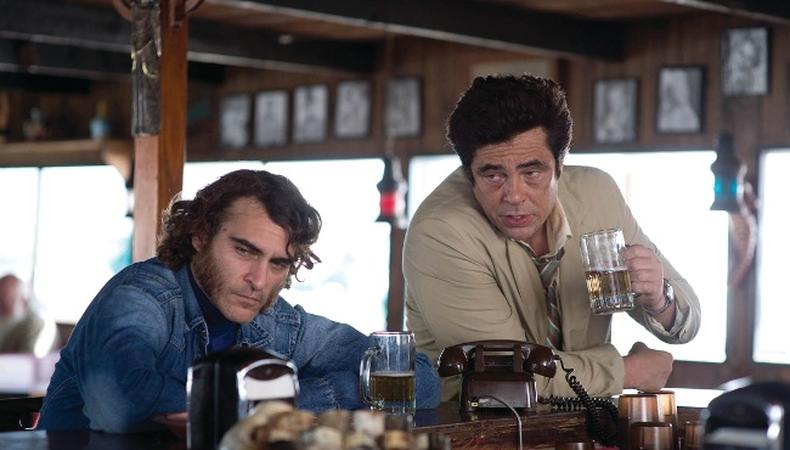 "Inherent Vice"
At first glance, Thomas Pynchon's "Inherent Vice"—and director Paul Thomas Anderson's screen adaptation of it—appears to be simply a period piece. The author's fable of weed and woe takes place in fictional Gordita Beach, Calif., at the very end of the swinging '60s. But truly capturing a psychedelic send-up of conservatism and counterculture in 1970 requires complete immersion in an extinct, absurdist world. Anderson and his ensemble of groovy goofballs want us to remember, relive, and regret the death of hippie culture.
Take Reese Witherspoon's Penny Kimball, whose two contrasting scenes present a believably conflicted victim of the times. By day, she's a tight-lipped deputy district attorney, wrinkling her nose at Joaquin Phoenix's free-loving Doc under a perfectly coiffed 'do; under cover of night, she dotes on him, blissfully askew amid swirls of smoke. Or Owen Wilson, who brings his trademark bewilderment to a character torn between a breezy family life and working as an informer for three-piece-suited feds. And nowhere is Pynchon's cultural tension more apparent than in Josh Brolin's tyrannical detective Bigfoot, whose self-repression succumbs, almost tragically, to self-hatred.
Thanks to its stellar, stoned cast, watching "Inherent Vice" feels a bit like taking drugs. Which Pynchon would agree is right on, man. —Jack Smart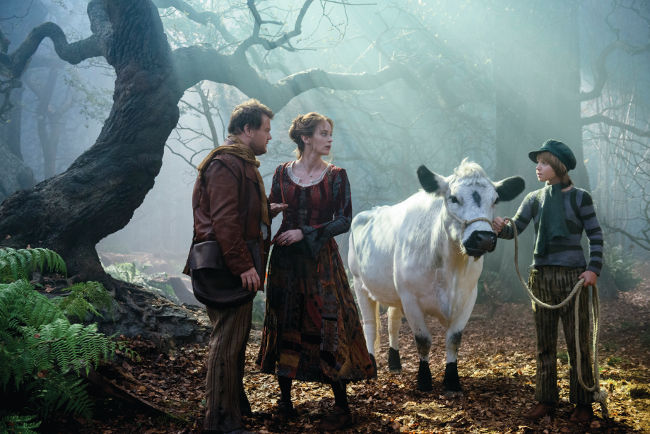 "Into the Woods"
Movie musicals require a finely tuned level of ensemble work; not only must every actor fit the project's aesthetic mold, they must literally harmonize as well. The opening number of Rob Marshall's adaptation of "Into the Woods" introduces each fairy tale about to go awry—the Baker and his wife seeking to lift the Witch's spell, Jack going to sell his cow, Cinderella yearning to attend the ball, Little Red Riding Hood visiting Granny—with commendable skill and unity. It's a cast of talented singers, yes, but Stephen Sondheim's melodies are as idiosyncratic as they are iconic, and require bona fide actors to demonstrate each character's discoveries midlyric.
Meryl Streep sinks her gnarled fingernails into the role of the Witch, offsetting all-out camp with clenched vulnerability. As the Baker's Wife, Emily Blunt crackles with unexpected humor, rendering the story's theatrics almost naturalistic. Child actors Daniel Huttlestone and Lilla Crawford shine as Jack and Little Red, particularly alongside James Corden, who suppresses his scene-stealing tendencies to portray a tender and self-doubting Baker. And Chris Pine and Billy Magnussen do just the opposite, hamming it up with "Zoolander"-level physicality. Together they bring Sondheim's magically sinister woods to life, illustrating both happily ever after and its bittersweet aftermath. —JS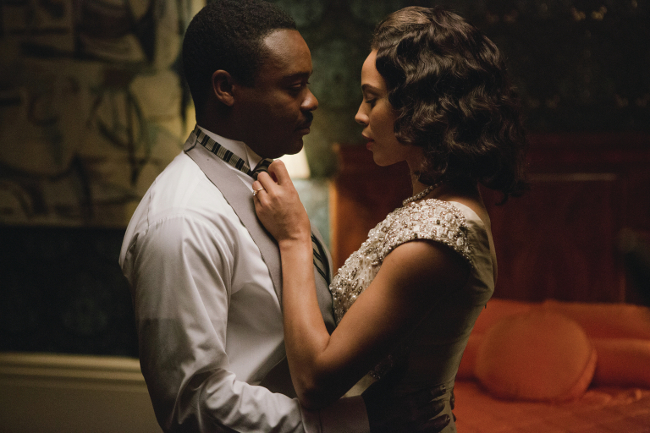 "Selma"
One of the most impressive ensembles of the year appears in director Ava DuVernay's upcoming Dr. Martin Luther King Jr. biopic "Selma," which is already garnering serious Oscar buzz. The film follows the civil rights activist's three-month push to secure equal voting rights, culminating in the march from Selma to Montgomery, Ala., and ultimately leading to the signing of the Voting Rights Act of 1965. Indie Spirit Award nominee David Oyelowo boldly captures MLK's incredible gift for public speaking, his laudably peaceful approach to a violent situation, and his intimate relationships with those around him. The sprawling ensemble includes Carmen Ejogo (also nominated for an Indie Spirit Award) as his wife Coretta Scott King, Tom Wilkinson as President Lyndon B. Johnson, Oprah Winfrey (a producer on the film), Cuba Gooding Jr., Tim Roth, André Holland, Lorraine Toussaint, Tessa Thompson, Alessandro Nivola, Common, and Niecy Nash, among others. The film is firmly rooted in the past—but in light of the racially charged unrest in Ferguson, Mo., it's a sadly still-too-relevant nod to America's present situation. —Briana Rodriguez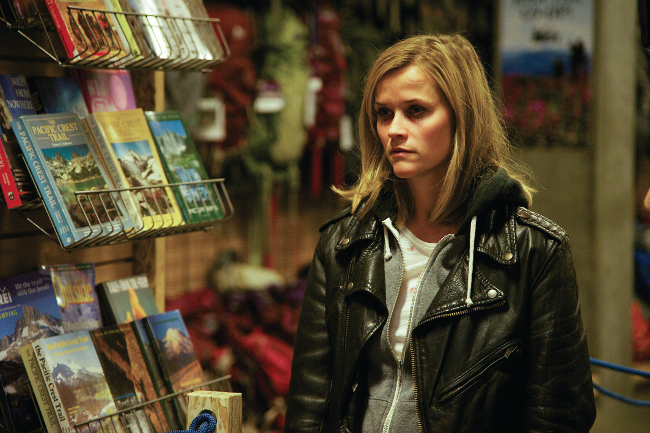 "Wild"
For a film about one woman's quest to hike the Pacific Crest Trail alone, "Wild" has an astonishingly complex ensemble.
Based on Cheryl Strayed's best-selling memoir about forcing herself to confront her grief and self-destructive tendencies in the thrall of nature, director Jean-Marc Vallée puts Reese Witherspoon front and center for its entirety—but peek at the edges of the frame. Casting director David Rubin has filled the screen with faces both familiar—Laura Dern as Cheryl's mother, Gaby Hoffmann as a friend, Brian Van Holt ("Cougar Town") as a park ranger—and less so, none more startling than young Evan O'Toole, whose encounter with Cheryl in a misty wood will leave you devastated.
Finding actors who play well together is a feat, but the performances that surround Witherspoon are something else again—men and women who bring depth and nuance to roles that may last only a handful of lines. "Wild" may be Cheryl Strayed's story, but there's no forgetting the people she encountered on her journey—either for her or for the audience. —Mark Peikert
Inspired by this post? Check out our film audition listings!