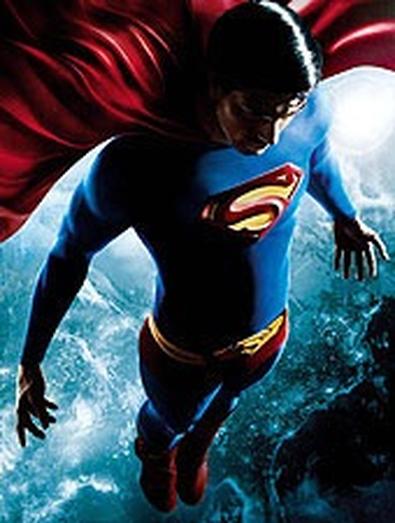 It's happening all over Hollywood. Ambitious big-budget movies with A-list directors and stars that might have gotten an enthusiastic green light a year or two ago are sitting in limbo. The studios that were once eager to land top talent aren't as willing to sign on the dotted line. Agents and managers are sitting up and taking notice. The studios have finally started to just say no.
That's because they've been burned a few too many times. While studios are happy to bet the farm on such franchises as "X-Men," "Pirates of the Caribbean" or "Superman Returns," they would much rather control the project than let powerful A-list stars and expensive final-cut directors take them down the path toward budget inflation and iffy boxoffice returns.
The list of disappointments that should have piled more significant cash into studio coffers is long. James L. Brooks' "Spanglish," starring Adam Sandler, Ron Howard's "Cinderella Man," starring Russell Crowe, Nora Ephron's "Bewitched," starring Nicole Kidman, Ridley Scott's "Kingdom of Heaven," starring Orlando Bloom, and Sam Mendes' "Road to Perdition," starring Tom Hanks, were particularly costly misfires. Tentpoles are by definition supposed to pay for other movies on a studio slate that don't work. Instead, they often make their participants rich while the studios struggle to break even.
Thus some studios choose to go forward with a major star but a less established director (producer-star Tom Cruise's "Mission: Impossible III," directed by first-time feature helmer J.J. Abrams) or a name director, a high concept, a major budget and no marquee stars. Still, Rob Cohen's "Stealth," for Columbia Pictures, Michael Bay's "The Island," for DreamWorks/Warner Bros., and Wolfgang Petersen's "Poseidon," for Warners, were all pricey disappointments.
What really gives studio heads migraines are the A-list directors with final cut and backend gross who not only command top-dollar fees but want A-list stars and mega-budgets to go with them.
Top talent have become accustomed to demanding all the perks of the studio gravy train. And the studios are like indulgent parents who have been spoiling their gifted children for so long that they don't know how to handle them when they get out of control.
Last year, Amy Pascal, the chairman of the Sony Motion Picture Group, complained about final-cut directors on AMC's weekly film industry show "Sunday Morning Shootout." "They have too much power," she said, adding that once a director makes a profitable movie, the studios tend to reward a director with final cut: "It is what happens. You make a movie with a major director, you have to give him final cut or you're not doing the movie. If the movie doesn't work, you're screwed. They bullshit you, you fall for it. They tell you how long it's going to be, tell you the stars you don't want, tell you the budget you don't want to hear. You start saying the things you want to hear. You paid for them and gave them the movie, and that's the movie you get."
One movie that certainly did not turn out the way Pascal had hoped was "Memoirs of a Geisha." Despite Steven Spielberg's recent protestations that he was willing to go the low-budget route on the film, that was really never seriously considered. From the moment that Spielberg and his producing partners, Lucy Fisher and Doug Wick, hired Rob Marshall off of the Oscar-winning "Chicago," "Geisha" was a lavish Tiffany production all the way. What could have been done as a Merchant/Ivory-style art film cost some $85 million. The domestic gross topped out at $57 million.
It's unlikely that Pascal will make that mistake again. The studios that each control about $1 billion in annual production spending are starting to put their feet down. After Cohen's "Stealth" failed last summer, Pascal
swiftly pulled the plug on the director's expensive "The 8th Voyage of Sinbad," which was set to star Keanu Reeves.
Under then-studio chairman Stacey Snider, Universal tried to put the brakes on "American Gangster," which Snider deemed too risky and dark. But when she left the studio to head DreamWorks, Imagine Entertainment producer Brian Grazer exercised his leverage to get the project back on track with new director Ridley Scott and stars Crowe and Denzel Washington, who both command serious slices of the backend pie. It was not the time for Universal to say no to their key supplier, Grazer.
20th Century Fox co-chairmen Jim Gianopulos and Tom Rothman have earned especially strong reputations as tough dealmakers. If a movie doesn't get made with one star, they figure, they'll do it with someone else. Although Fox had backed Baz Luhrmann through "Romeo + Juliet" and "Moulin Rouge," the studio walked away from his too-ambitious "Alexander." When Crowe became persnickety about the script for Luhrmann's next project, an untitled adventure set in the Australian outback, the studio chiefs replaced him with his less expensive compatriot, their "X-Men" star Hugh Jackman. And after Gianapulos and Rothman couldn't slim down the $112 million budget on A-lister Jay Roach's comedy "Used Guys," which was to star Ben Stiller and Jim Carrey, they killed the movie.
Within a few weeks, Carrey's next planned starring role, as adventurer Robert Ripley in "Believe It or Not," went south at Paramount -- at least for the moment. Tim Burton, who was to direct "Believe," is now discussing adapting Stephen Sondheim's musical "Sweeney Todd" into a film, with Johnny Depp -- with whom he scored in "Charlie and the Chocolate Factory" -- starring. And now Carrey doesn't know what his next film is going to be. It's ironic since many in Hollywood lay the blame for the industry's economic woes on Carrey's record-breaking payday on Columbia's 1996 comedy "The Cable Guy," which was $20 million against 20% of the gross. The ripple effect over the next 10 years was massive as all the top stars demanded the same rate (or more), and the top directors who could wrangle major stars and budgets moved into the range of $10 million vs. 10% of the gross (or more).
That A-list includes the likes of Burton, Petersen, Howard, Scott, Roach, Spielberg, Bay, Robert Zemeckis, Sam Raimi, Bryan Singer, David Fincher, Roland Emmerich, Chris Columbus and James Cameron. For "King Kong," Peter Jackson commanded $20 million vs. 20% of the gross in an unprecedented deal he shared with his co-producers and co-writer. (On his next, an adaptation of "The Lovely Bones," Jackson is taking the indie route.) But other major directors now get 6 or 7 or 8 million a picture. That's a lot of money for any movie, especially if there's backend participation as well.
Several studio projects are in limbo with top directors and stars. Universal has not greenlighted Mike Nichols' "Charlie Wilson's War," starring Hanks, Julia Roberts and Philip Seymour Hoffman. That's a lot of gross. Warners is not yet ready to go forward with Michael Mann directing Leonardo DiCaprio in a new mounting of Ernest Hemingway's Spanish Civil War classic "For Whom the Bell Tolls," a movie that runs the risk of being both costly and arty. Warners is trying to figure out a way to work with Mann, who is a final-cut director, and protect the studio from budget overages. "Unless we have protection, we're not going to roll the dice," one senior Warners production executive says.
Mann is known for making brilliant but expensive movies such as "Ali" and "The Insider" that don't always make money. If his summer tentpole "Miami Vice" works at the boxoffice, he'll have more clout. Mindful that a hit movie like "Brokeback Mountain" cost just $14 million with major stars, Warners could opt to make "Bell" at an entirely different budget level, in Spanish, for its subsidiary, Warner Independent Pictures.
But while name actors, who can make several films a year, have become flexible about moving back and forth between studio and indie projects, directors, who invest more time on each movie, are less willing to give up their hard-earned pay scales and studio budgets. "They're afraid they won't be able to put the genie back in the bottle," one studio chief says. It's hard to imagine Mann giving up his perks to direct a low-budget movie.
And that's the rub.
-----------------------
Anne Thompson writes for The Hollywood Reporter.
For more news from The Hollywood Reporter, click here.