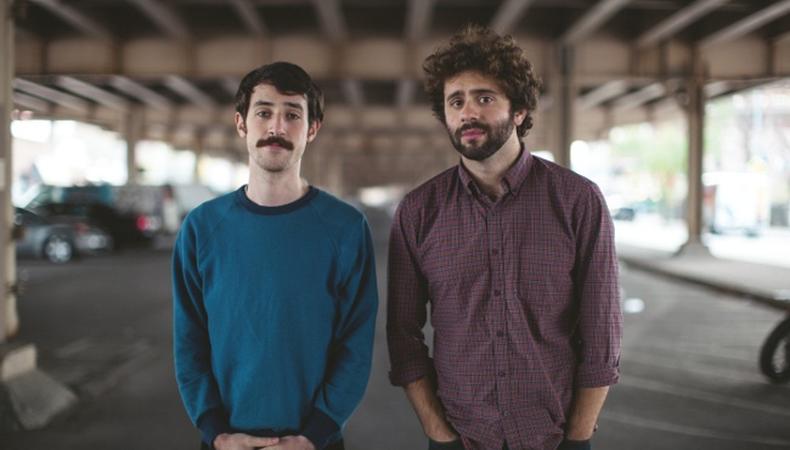 Sometimes you meet your best artistic collaborators entirely by chance. Matt Porter and Charlie Hankin, whose weekly sketch series "Good Cop Great Cop" has garnered considerable acclaim and invitations to work with Comedy Central, initially met in the most serendipitous way: They were randomly assigned as freshman-year roommates.
But it wasn't until after graduation from NYU that Porter, who studied filmmaking, and Hankin, who studied math and animation, found a codependent creative outlet. "Good Cop Great Cop" was born out of a desire to produce short films regularly, utilizing their network of friends in the theater and comedy communities. "Initially the idea [was that] we'll make a sketch every week and we'll cast whoever we want," remembers Porter. "We made videos literally every week for a little more than a year and a half."
Their first, "Einstein," contains in its DNA the qualities that would eventually characterize what Porter calls "the 'Good Cop' universe": an upbeat naiveté coupled with a vague sense of impending doom. "[It's] basically a weird short film of Albert Einstein being brought into the present and immediately dying, undoing the possibility of time travel existing," he says. "It's really weird."
"There's a bizarre but kind of strict logic to a lot of them—they're not just random and insane," says Hankin of the videos, which are populated with characters who combat troublesome situations by simply trying their best. "No one is ever really the butt of the joke. That's a reflection of who Matt and I are as people." The Porter and Hankin brand of humor favors earnest positivity over joking at someone's expense; a perfect example is "Apples," an offbeat homage to "Dora the Explorer," which finds three friends attempting simple math and addressing the camera for help.
In that installment and several others, Porter and Hankin appear as exaggerated versions of themselves—"Kind of an odd couple pair, a Bert and Ernie," clarifies Hankin—something they did not set out to do. Unable to book actors for several weekly shoots, the co-creators found themselves the series' only recurring characters. Porter says falling into acting in that way has led to a specific branding, a tonal familiarization with their distinct product that has now extended to live performance with shows at Upright Citizens Brigade. "We've cultivated a two-person dynamic that we know how to write for really well."
For Hankin, the body of work and online following is a byproduct of creative satisfaction. "There's no substitute for being able to make your own deadline; tap your friends, write your own script, and just make the thing you want to make," he says. Although their collaborations with Comedy Central culminated in the postapocalyptic farce "New Timers," what is sure to be the first of many online hits, Porter and Hankin hope to continue expanding the "Good Cop Great Cop" world. As they point out, it's a playground without rules or restrictions, a means of continuing to polish their acting, directing, and writing skills.
"I mean, we're trying our best," says Hankin. "Who knows? We could be dead tomorrow."
Like this story? See more of our Now Streaming articles here!