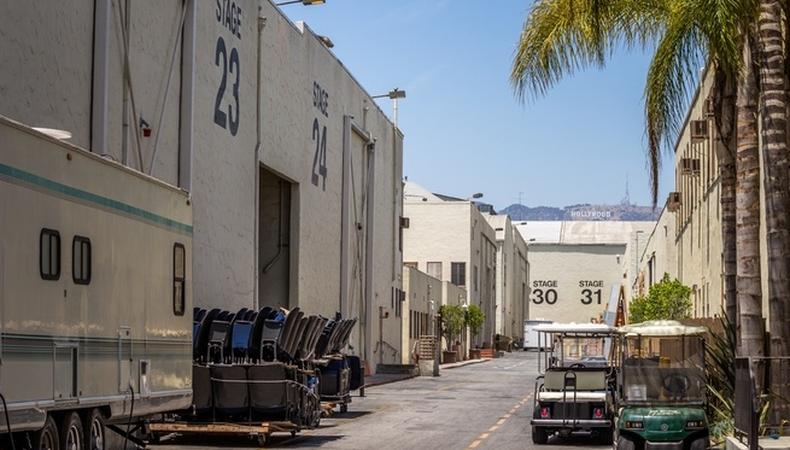 There's been a lot of talk in the last few months about different types of safety and security on film and television sets, but there's one group of people who have to think about safety all the time—stunt performers. The changes in the industry have not skipped over these people who perform death-defying tricks in order to get the perfect shot. As new media thrives throughout the industry, actors can find themselves in less conventional and more unfamiliar filming environments. SAG-AFTRA, who's responsible for all types of film and television actors, has been working hard to keep up with advancements in the field to offer guidelines and protocols for actors who find themselves in new and unique production situations.
Just this year, the union ended a yearlong strike against the video game industry which was waged, in part, over actors not being notified about stunt work for digital motion capture. Also, SAG-AFTRA recently introduced new provisions for low-budget commercial films for projects like web series or online ads. As new technologies proliferate projects on the high and low scale, often, actors can be their own best advocates for assessing a gig to make sure that the work required is safe and professional. Backstage spoke with four professional stunt workers to ask them what actors can do to be proactive about assessing—and controlling—the safety of the work at hand.
Don't be shy.
Gregory Hoffman, founder of Dueling Arts International and True Edge Pictures says, "Upon arriving on set, take careful personal inventory regarding who is in charge. Ask yourself, "Do the shoot and set appear organized?" Trust your instincts about any red flags that may appear. Do not be shy about making demands about safety. Most of all, do not participate in anything that is personally uncomfortable or makes you concerned about the safety of others"
Ask for descriptions and demonstrations.
Ted Sharon, head of performance at SUNY Fredonia and a certified teacher at the Society of American Fight Directors advises, "Actors should first look for the obvious: a qualified stunt coordinator. Then, there should be a gun wrangler or props head with the experience to handle prop weapons. When asked to perform stunts that seem unsafe or confusing, the best question to ask is, "Would you show me how that's done?" A qualified stunt coordinator will be able to describe as well as demonstrate, or have an assistant who can execute the sequence. Good stunt coordinators have a healthy regard for actor safety as well as for the director's vision. They are the guardians of both on set, and an essential part of any production involving action sequences."
Is the set bonded?
Deven McNair, a professional stunt coordinator and stunt performer suggests, "Get to the set early and then approach the second assistant director and ask who the set medic is, ask who the key grip is, and ask who the stunt coordinator is—if there is a stunt coordinator. Days before, an actor can call SAG to find out of if the project is bonded. If it is, certain safety standards will be required. Most importantly, to me, at any point, if an actor feels unsafe or doesn't want to do it, don't do it. Just don't. That job that you feel is unsafe is not going to help or hurt your career. Your career is not worth feeling unsafe."
No Paycheck is worth an injury.
Karl Ramsey, advisor and former president of Dueling Arts International reminds performers, "Actors are their own best advocate—stay alert. Be aware of your immediate surroundings, but take a moment to imagine your scene or action to predict where the limitations will be moving forward. Once on set, you should know what your role requires of you, but be ready to make adjustments based on the set limitations. Never pretend to know how to execute a stunt or perform in a sport if you cannot. If something is unclear, ask questions. No job or paycheck is worth an injury, so remind yourself of your value and exercise caution and common sense. In the case of stunts, be sure to rehearse in the space and rely on the stunt coordinator to make adjustments. Otherwise, keep performing it as you rehearsed it. Walk through your action before performing it at speed, and only perform it at speed when the director or coordinator calls, "action." If multiple takes begin to take a physical toll, speak up. Keep communication lines open with your partners, directors, and stunt coordinators. If you are hurt, do not hide it. Masking an injury may seem tough at the time, and it will prevent you from getting timely treatment and potentially put others at risk. Enjoy the process, but enjoy it carefully!"
Browse the Backstage talent database!