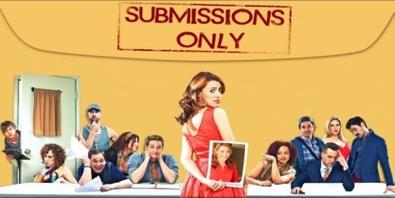 From the outdated (a medieval drinking horn) to the outlandish (a 30-hour comedy talk show marathon), Kickstarter is an increasingly popular way to fund projects. For fans of Broadway and/or webisodes, consider supporting theater's favorite webseries "Submissions Only," which recently launched a Kickstarter campaign to fund its third season.
Since its premiere in 2010, "Submissions Only" has shown what really goes on off the Broadway stage with the help of high-profile guest stars like Nick Jonas, Kristin Chenoweth, and Chita Rivera. The series follows the friendship of two theater professionals, an actor (Wetherhead) and a casting director (Colin Hanlon), as they try to build careers in the notoriously tricky world of Broadway.
Co-creators Kate Wetherhead and Andrew Keenan-Bolger have set their fundraising goal at $50,000. "The demand from our fans for a Season Three has been strong and clear," said Wetherhead in a statement. "We're very excited to tell people that we're moving forward."
The creators report that the funds raised will go towards production costs, hiring new personnel, wage increases for cast and crew, and new marketing strategies. They added that the amount of money raised will determine the number of episodes in the third season.
"If everyone who watches 'Submissions Only' gives just $2, we will exceed our fundraising goal," said Keenan-Bolger.