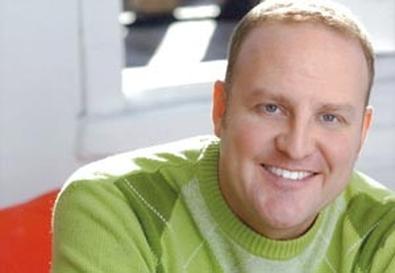 Well, as it turns out, it actually takes a little bit of "Trying" to "Succeed" on Broadway and land in a long-running musical. I have been blessed with this experience three times in my career so far—"Monty Python's Spamalot," "Memphis," and currently Rob Ashford's amazing production of the hit revival of "How to Succeed in Business Without Really Trying."
I am asked constantly about the process of putting up a Broadway musical. In addition to five to six weeks in a rehearsal studio, two weeks of tech in the theater, and an arduous preview period where you still rehearse all day in addition to performing the show at night, every appearance that we make is its own process. We've performed "Brotherhood of Man" on practically every major TV network and on the Tony Awards. Each TV show that we perform on is different, and the number has to be rehearsed and spaced according to the specifications of that space. For example, "The Late Show With David Letterman" was a very long space but not a very wide one. Our amazing dance captain Sarah O'Gleby had to rework the number for it to fit. I am always so impressed watching the DVR'ed TV performances that no one ever got kicked in the head.
For me, when a show has a healthy run, it is always invigorating as an actor to be able to work with many different artists who are tackling the same role. In "How to Succeed," I have had the honor of watching three very different men take on J. Pierrepont Finch. The role is a beast, and I don't envy anyone attempting to negotiate those two-and-a-half-plus hours, but our director and producers have chosen wisely, and for that we can all be grateful.
Daniel Radcliffe was our first Finch. Just writing his name makes me smile. What can I say about this amazingly gifted and inspiring man? From day one of rehearsal, Daniel set the bar for this production, and he set it high. He is the very definition of a leader. I have never seen a work ethic as inspiring. While the rest of us would roll into rehearsal at 10 a.m., Daniel would have already been there rehearsing the choreography and working on his songs. His command of the material, the choreography, and the character was and still is a highlight of my time in the theater. It was tough when we had to say goodbye to him and the brilliant John Larroquette on Jan. 1.
But the show must go on, as they say. During the last two weeks of Daniel and John, we were rehearsing with Beau Bridges and Darren Criss of "Glee." I don't know many people who would use their five-week hiatus from a hit television show to rehearse for two weeks and perform for three in a role that is practically onstage the entire show. But that's just what Darren did. His interpretation of Finch was completely different, and it was a roller coaster ride to keep up with his energy and enthusiasm on stage and off. Darren is such a fun-loving person, and it was great to watch a dream of his come true. In the normally dark days of January, he provided a much needed ray of light on Broadway. I miss his laugh already, and his energy made this old character guy feel young. I would love for him to return to the role if his schedule permits to have the chance to really sink his teeth into the part.
It felt as if I had blinked, and Darren had come and gone. Then I saw the legendary Beau Bridges was still with us and that inside of one month we had welcomed the marvelous Nick Jonas. Three Finches in one month—is that a record? Just as with the previous departures, we were rehearsing and doing the show continually. At 19, Nick is the youngest to play the role but comes to us with the most Broadway experience. His transition into the role has been seamless, and his command of the stage at such a young age is truly unreal. I was a hot mess at 19 in college, and he is taking the reins of "How to Succeed" and running with them beautifully.
As a character actor, I found it took me a little longer than I had imagined to make my Broadway debut—I was 34. I understand daily how truly lucky I am, and I look forward to more TV appearances and to making more friends along this "How to Succeed" journey. With hard work comes great rewards, and it is that hard work that makes me love what I do. So, I don't mind "Trying" a little harder if it means I can "Succeed" here on Broadway.
Kevin Covert has appeared in the original Broadway casts of "Memphis" and "Monty Python's Spamalot" as well as the national tours of "South Pacific" and "Cats." Regional credits include Jim Henson's "Emmet Otter's Jug-Band Christmas" (Goodspeed Opera House, world premiere), Theatre Under the Stars, La Jolla Playhouse, 5th Avenue Theatre, North Shore Music Theatre, and Sacramento Music Circus. He has a BFA from Florida State University.