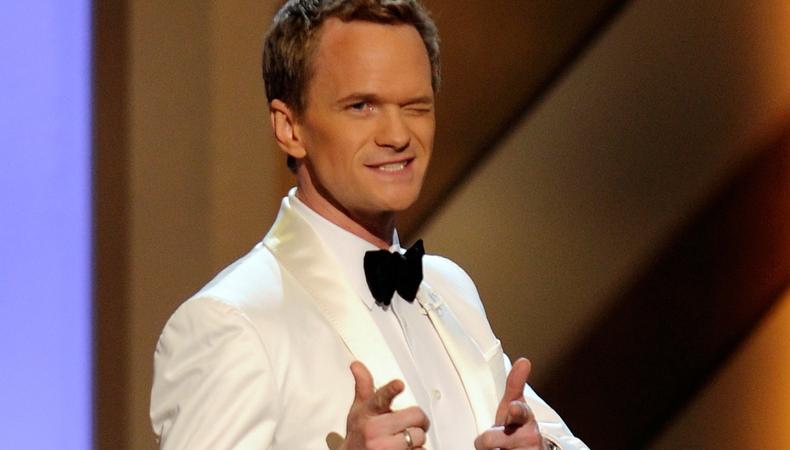 It's not easy to stay in the spotlight. While some have made failed attempts at comebacks, others have returned to establish a better career than the one they lost. Sometimes, it takes an iconic role, like Brando's Vito Corleone or Duchovny's Hank Moody, and sometimes it's all in about the timing. With Joaquin Phoenix's recent and praised comeback in "The Master," we've highlighted some of our favorite comeback stories to remind you of the ugly, the ridiculous, and the triumphant.
Joaquin Phoenix

Joaquin Phoenix established himself as a serious actor with roles as Commodus in "Gladiator" and Johnny Cash in "Walk the Line," but then he did some experimenting. When Phoenix announced his retirement from acting in 2008 and made a shocking appearance on David Letterman saying he was becoming a rapper, no one knew what to think. Finally Phoenix came clean in 2010, announcing that his stunt was a performance piece for Casey Affleck's mockumentary "I'm Still Here." Although unseen since then, Phoenix has recently proven himself with his critically acclaimed comeback in Paul Thomas Andersen's "The Master," a role many are saying is his best yet.
Robert Downey Jr.
The poster child for Hollywood comebacks, Robert Downey Jr. has proven that multiple successful comebacks are possible. After his Oscar nomination for 1992's "Chaplin," Downey Jr. faced a severe drug addiction that kept him in and out of rehab and jail for the next five years. In 2000, he made his first comeback in Fox's "Ally McBeal," earning him a Golden Globe nomination; however he was soon arrested on drug charges again. Finally clean in 2001, he began rebuilding his reputation with roles in "Good Night and Good Luck" and "Zodiac," until he made his big comeback with successes like "Iron Man" and "Tropic Thunder."
Drew Barrymore
While not all child stars make it, Drew Barrymore was one of the few cutes faces that transitioned into a successful adult actor. After her breakout role in "E.T" in 1982, Barrymore unfortunately tumbled downward with drugs and alcohol, entering rehab at 13 and attempting suicide at 14. She sobered up a year later and returned to the screen in the thriller "Poison Ivy." Barrymore made her big comeback in mid-nineties romantic comedies like "The Wedding Singer" and "Ever After" and went on to form her own production company and direct for first film, "Whip It" in 2009.
Mickey Rourke
Mickey Rourke received much praise for his early roles in films like "Diner" and "Barfly," but in 1991 he decided to quit acting and become a professional boxer. Not only did boxing take Rourke away from acting in big roles, it also severely damaged his face, making him unrecognizable even after years of plastic surgery. However, in 2005 Rourke made a small comeback in "Sin City" and then succeeded to reestablish himself in Darren Aronofsky's "The Wrestler," earning a Golden Globe for his performance.
Marlon Brando
Although one of the most iconic and praised actors ever, Marlon Brando experienced a 10-year slump in his career. In the 1950's Brando gained five Oscar nominations for his roles in "A Street Car Named Desire," "The Wild One," and "On The Waterfront," among others. However, Brando became box office poison in the 1960s, starring in many box office failures and gaining a bad reputation for his attitude on set. In 1972, Brando made his major comeback with his most famous and award-winning role in Francis Ford Coppolla's "The Godfather." Sometimes even the greats have a hard time staying on top.
David Duchovny
Best known for his role as FBI Agent Fox Mulder on Fox's "The X-Files," David Duchovny failed to land a leading role after the series' nine-year run. He made small appearances, including a role in an episode of HBO's "Sex and the City" and 2001's "Zoolander," as well as celebrity appearances on "Celebrity Jeopardy!" and "Who Want's To Be A Millionaire." In 2007, Duchovny made his ultimate comeback to a leading role as Hank Moody in the Showtime series "Californication," earning him a Golden Globe for his performance.
Neil Patrick Harris
At 20, Neil Patrick Harris was making a name for himself during his four-season run as Dr. Doogie Houser. However, after ABC cancelled "Doogie Houser, M.D" in 1993, Harris was nowhere to be seen, give or take a few small TV appearances. His career finally got put back on track in 2004 when he parodied himself in the "Harold and Kumar" comedies and landed the role of Barney Stinson in CBS's "How I Met You Mother." Since then Harris has won three Emmys and hosted the Tony Awards three times, establishing himself as a reputable name on Broadway and TV.
Katharine Hepburn

Although Hepburn received critical acclaim for her first few films, after 1933 she starred in a series of box office failures, including the now classic "Bringing Up Baby." Hepburn finally made her big comeback playing Tracy Lord in both the play and film adaptation of "The Philadelphia Story" in 1940. Hepburn went on to win four of her 12 Oscar nominations and become one of the most influential actors of her era.
Robert Sean Leonard
Before Fox's "House," Robert Sean Leonard was probably most recognizable as the kid who shot himself in "The Dead Poets Society," or Claudio from Kenneth Branagh's 1993 "Much Ado About Nothing." While Leonard disappeared from major screen roles for the next 10 years, he spent most of that time on Broadway earning himself a Tony Award and two other nominations. In 1995, Leonard originated in the role of Valentine in the New York premiere of Tom Stoppard's "Arcadia" and went on to win a Tony in Stoppard's "The Invention of Love" in 2001. Leonard made his major comeback in 2004 as Dr. James Wilson in "House," the role he is most known for today.
Alec Baldwin
Let's be honest. Tina Fey revolutionized Alec Baldwin's acting career. While Alec Baldwin had a successful early film career and was known as a Hollywood hunk, earning critical success in films like "The Hunt for Red October" and "Glengarry Glen Ross." However, after his very public split with ex-wife Kim Bassinger in the early 2000s, he fell slightly off the radar. However, NBC's "30 Rock" brought him back into the spotlight, earning him six Emmy nominations and two wins for his performance as Jack Donaghy, one of the most iconic TV characters in history.
Check out Backstage's film audition listings!