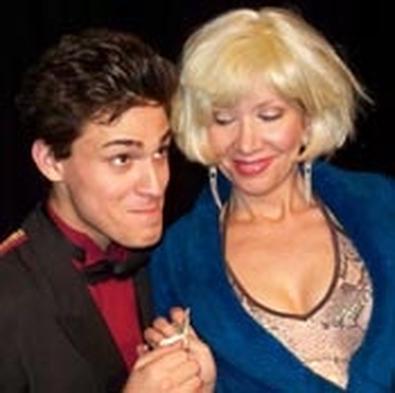 If Suite Atlanta were a final performance from a high school acting workshop, it would demonstrate energy and initiative but still need work. As an Equity showcase, it's embarrassing.
The play is a series of scenes set in the same Atlanta hotel suite, an homage to Neil Simon's Plaza Suite. Playwright Frank Blocker clearly admires Simon's wisecracking style, but only one in five of Blocker's jokes lands — and that's a generous assessment. Worse, the situations in his situation comedies are clichéd. Does the world really need another sketch about an overbearing pageant mom of a small child? Interludes involving a black and a Spanish maid (both played by Tanesha M. Ford) depend on such enlightened jokes as a non-English speaker trying to pronounce "David Hasselhoff." In a word: yuck.
The playwright also stars — first as a Southern politician doing a photo shoot with a hooker as a planned "fall from grace" (a clever conceit too belabored to make sense). Other roles include a naughty old woman dying of lung cancer, a gay man shocked that his pickup is married, and a female Hollywood casting director. Sydney Stone, also the company's artistic director and press representative, plays an old lady, a gay man, the pageant mom, and a hooker eager for a book deal. Both actors have chops but are hampered by the lame material. Jon Michael Murphy's direction goes for the lowest shtick every time.
Chris von Hoffman as Guy, the cheeky bellhop, broadly mugs, and his and Ford's attempts at Southern accents are horrifying. (How could Southerners Stone and Blocker allow it?) Suite Atlanta demonstrates that some productions should be for friends and family only.
Presented by Fn Productions at the 78th Street Theatre Lab, 235 W. 78th St., NYC. July 10-26. Thu.-Sat., 8 p.m. www.fnproductions.org.