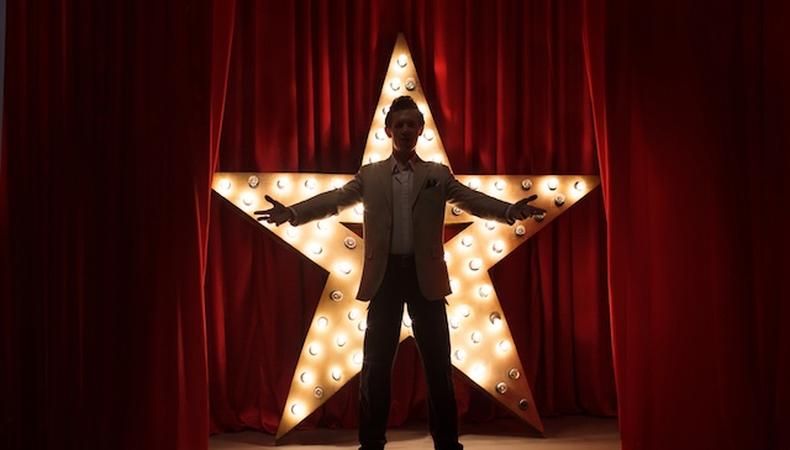 Summer is a time for sunshine and lazy Sundays, but it's also prime time for young actors to fine tune their craft while off from school. That may mean taking online courses, performing in a summer stage production, or registering for a specialty summer training program. While these programs fill up fast and many deadlines have come and gone, it's not too late to join the ranks of some of the nation's best actors! We've rounded up four summer training sessions—each hosted by a top acting school—that are still taking applications.
1. BIMA, Brandeis University
Admission: Applications are taken on a rolling basis until capacity.
Dates: July 6–Aug. 1
Tuition: $6,200
As a part of Brandeis University's summer arts institute for high school students, talented youth register for one of five core majors: dance, music (choral, chamber, jazz, pop/rock), visual arts, writing, and theater. Its theater program is divied into three main elements: technique classes to master the fundamentals of acting, special workshops with guest artists, and the development and rehearsal of an original theatrical work.
2. Pre-College Studio Programs, Emerson College
Admission: Applications must be in by June 13.
Dates: July 10–Aug. 14
Tuition: $5,269–$8,671
Emerson College offers five-week studio programs in musical theater and acting for high school students interested in studying the performing arts. Registered students can expect seminars in voice, movement, improvisation, and scene study in addition to specialty classes (stage combat, monologues) and weekly master classes with Boston-area theater professionals. That's not to mention field trips to local cultural highlights like the Museum of Fine Arts, Commonwealth Shakespeare Company, and Improv Boston. At the program's close, students are invited to go through a mock audition mirrored after Emerson's college audition process—or they can opt to use that time as their official Emerson audition!
3. Texas Musical Theatre Workshop, Texas University at Austin
Admission: Applications are taken on a rolling basis until capacity.
Dates: June 5–25
Tuition: $3,150
Texas University at Austin's College of Fine Arts hosts Texas Musical Theatre Workshop's summer program to bring talented and theatrical high schoolers pre-professional training in acting, singing, dancing, and auditioning, properly equipping them to conquer college auditions and beyond. Broadway's brightest are flown in to mentor attending students, including actors like Joseph Leo Bwarie ("Jersey Boys") and Kamilah Marshall ("Rent," "The Lion King")—both of whom are among this summer's teaching artists.
4. Acting and Performance Summer Institute, UCLA
Admission: Applications are due no later than June 18.
Dates: June 25–July 17
Tuition: $5,333
The focus of this summer institute out of the University of California, Los Angeles is theater performance and movement. High school students grades 9–12 with a passion for theater are encouraged to enroll for this three-week intensive featuring guest workshops with industry professionals. It all culminates in a final performance project at the end of the session.
Need some acting tips before sending in your application? Watch below.
Inspired by this post? Check out our audition listings!