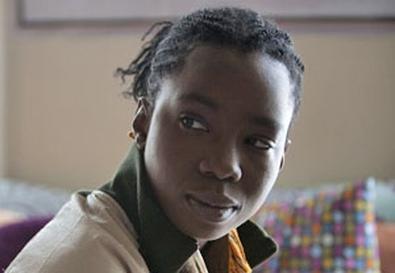 When Adepero Oduye, a Brooklyn-born child of Nigerian immigrants, told her parents that she wanted to be an actor, they were more than a little shocked. After all, their daughter had just graduated pre-med from Cornell, and her experience with the craft consisted of one acting class taken her senior year.
"I loved it," Oduye says. "I knew I didn't want to go to med school anymore, and I wanted to be an actor. But I had no idea what that meant."
Her left-hand career turn is now yielding dividends. Oduye—who has performed at the Yale Repertory Theatre and Hartford Stages and whose TV credits include appearances on "Law & Order" and FX's "Louie"—has her first feature-film leading role in "Pariah," writer-director Dee Rees' tale of a teenage African-American girl in Brooklyn who struggles to hide her homosexuality from her parents. The feature, which premiered on opening night at Sundance last week, grew out of a short that Rees had shot as her student thesis film. Oduye won the part of the lead, Alike, in that short, despite a small bit of self-sabotage.
"I didn't submit myself for the lead," she says. "I don't know why. One of the breakdowns was for high school students, and I thought, 'Maybe I'll get to play to play a high school student. That would be great.'"
Oduye sent in her headshot, and shortly after got a call from Rees—who wanted the actor to read for the lead. Having grown up in Brooklyn and known girls like Alike, Oduye wore her little brothers' clothes to the audition. She got the part after a second callback, and retained the role when the feature began development.
Though the actor is excited at the prospect of building a film career on her experience in "Pariah," her more immediate goal is to take to the New York stage. She would love for "Eclipsed"—the Dunai Gurira play about women living through Liberia's civil war that Oduye performed in at Yale Rep—to come to New York, her native city and the place where she plans to stay and build her career.
"I think L.A. is beautiful," she says. "But I'm a New Yorker at heart. I can be in a place where I can do theater, do film, go out on auditions. I would come to L.A. for a job, but I love New York. People are going to kick me for saying that."