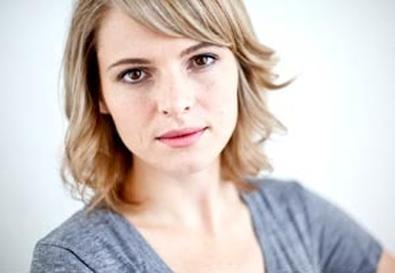 Amy Seimetz's performance in "The Off Hours" is already one of the more buzzed about at the 2011 Sundance Film Festival. So it's too bad that she doesn't know what the fuss is about. When the film premieres next week in Park City, Utah, it won't just be the first time that Seimetz has seen it with an audience—it will be the first time that she has seen it at all. Recently, the actor vowed not to view any of her movies until she could watch them with an audience in a theater.
"I was working on films and getting all these DVDs," Seimetz says. "I was watching them on television and computers, and I was like, 'This isn't any fun.' "
Part of the fun Seimetz has watching a film on the big screen comes from the fact that she's a filmmaker herself, having directed several shorts and a feature, "City on a Hill." But it's as an actor that she has become a rising star in the world of independent films, with major roles in "Tiny Furniture," "Myth of the American Sleepover," and "A Horrible Way to Die." After seeing Seimetz's performance in "Alexander the Last" at the South by Southwest film festival in 2009, writer-director Megan Griffiths approached the actor about playing Francine, a small-town waitress plagued by boredom and bad decisions (usually involving the opposite sex), in "The Off Hours." Seimetz was attracted not just to the character, but to the way that Griffiths described the character. "Megan had very, very specific ideas of exactly who this person was," Seimetz says.
Assertiveness is a quality in a director that Seimetz appreciates—perhaps because her own early lack of it drove her to acting. When she began making her own films with friends, she found herself unable to tell her actors when their performances weren't working.
"I'd feel like, 'That's not what I want, but I feel so bad telling her that's not what I want,' " she says. "Instead, I would say, 'That was great,' and later shoot that with myself in it."
Seimetz found it easier in those early directing efforts to deliver the kind of performance she was looking for herself than to coax it out of another actor. Perhaps that's because she was still finding her footing as a filmmaker. Or maybe it's because she was tapping into her own talent as an actor.