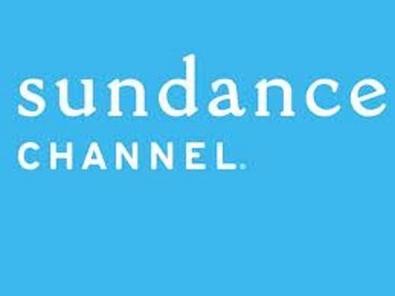 Sundance Channel is expanding its scripted programming lineup to include five new dramas.
It's the cable network's first full development slate since it launched in 1996. Sundance, which is owned by AMC Networks, has been edging into scripted development since it premiered "Carlos" in 2010. Following the success of the mini-series, which won a Golden Globe, it began development on the British crime drama "Appropriate Adult" and the mini-series "Restless."
It's first wholly owned scripted series, the legal drama "Rectify," will debut next year along with the mini-series "Top of the Lake," which stars Holly Hunter and Elisabeth Moss.
Meanwhile, the channel is preparing its 2013-14 lineup.
"These projects tell dynamic and visceral emotional stories that draw on the best characteristics of our independent film roots, namely new kinds of narratives that surprise you and unapologetically raw characters who feel unlike anything you've ever seen before," Sarah Barnett, the channel's general manager and executive vice president, said in a statement.
"We try to put creativity first and are delighted to tap into the impressive pool of filmmakers who are turning to scripted television, as well as partnering with quite brilliant and accomplished TV talent."
The five new series include "Valentines," which is based on the short story collection by Icelandic writer Olaf Olafsson. It's billed as a "white-knuckled emotional journey, capturing the most candid of moments between lovers when unspoken truths and long buried secrets surge to the surface and everything changes in an instant." Robert Redford will produce.
"Behind the Sun," which is being produced by Steve Buscemi and Stanley Tucci, is a "wildly distinct coming-of-age tale" set in 1980s Malibu. It follows the "growing pains of the Georges—a determined, single child family whose lives begin to unravel after teenage son Farron learns he has an incredibly rare allergy to the sun."
"The Descendants," from "Bored to Death" producer Sarah Condon, is a "hard-hitting drama that revolves around a sheriff struggling to keep his family together while simultaneously policing two clashing communities: the small town where he grew up and the neighboring Ramapo Mountains, home of the Ramapo Mountain Indians."
"Death in the Modern Age" is about "a down-on-his-luck suburbanite who has always played by the rules decides to radically reinvent himself by plotting to fake his own death in order to start life anew."
And there's also "T," from producer Ira Glass and writers Dan Futterman and Anya Epstein, which takes a "deeply personal look at Terrence, a transgender male who has recently undergone gender reassignment surgery and is beginning to live life as a man."