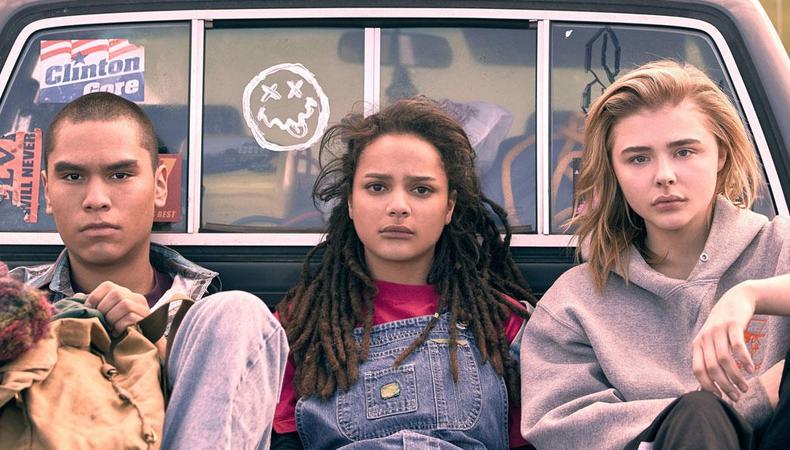 The legendary Sundance Film Festival made its first major announcement for its upcoming 2018 iteration Nov. 29, illuminating the full feature film lineup.
Founded by Robert Redford, who still works as the president of the Sundance Institute, the festival is one of the most important and well regarded in the industry. The 2018 Park City, Utah festival will feature 110 feature-length films, representing 29 countries and 47 first-time filmmakers, Jan. 18–28.
This year's festival is expected to see over 70,000 visitors. Aside from the star-studded Premiere category, Sundance is known to use its spotlight to recognize storytelling from a diverse field of voices. Executive director of Sundance Institute Keri Putnam spoke to their reputation in a statement: "We're proud of the diversity of this year's lineup; emboldening broader, more inclusive independent voices is a crucial part of our work at the festival and throughout the year. These stories might inspire or move us, even occasionally make us uncomfortable—but they can shift our perspectives, spark conversation and create change."

John Cooper, director of the festival, said, "These films and voices offer a creative lens to view our complex times. This is connected, relevant, global art that provides a fresh alternative to the noise dominating the cultural mainstream, and an inspiration for its future."
The sprawling 2018 festival will present films in a wide variety of categories; along with the 47 directorial debuts this year, many people's eyes jump to the notorious Premieres section, a showcase of already buzzed-about films, and often a place to spot the awards race favorites early in their run. Sony Pictures Classics' "Call Me By Your Name," recently honored by six Independent Spirit Award nominations, and Netflix's "Mudbound," which earned that festival's prestigious Robert Altman award, made their debuts in this category. Last year's Sundance premiere "Manchester by the Sea" went on to triumph at the Academy Awards, winning acting and writing prizes.
Sundance Film Fest 2017: Awards and Acquisitions
This year's Premiere list includes Rupert Everett's "The Happy Prince," about literary and queer icon Oscar Wilde's last days, starring Everett himself along with Colin Firth and Emily Watson. The literary emphasis of the fest's choices continues with director Claire McCarthy's mythic take on Shakespeare's "Hamlet," starring Daisy Ridley, Naomi Watts, and Clive Owen. Also in this category is the Zellner brothers' western "Damse," starring Robert Pattinson and Mia Wasikowska; Desiree Akhavan's "The Miseducation of Cameron Post" starring Forrest Goodluck, Sasha Lane, and Chloë Grace Moretz; and Elizabeth Chomko's "What They Had / U.S.A." starring Hilary Swank, Michael Shannon, and Blythe Danner.
Of this year's festival, Redford said, "The work of independent storytellers can challenge and possibly change culture, illuminating our world's imperfections and possibilities. This year's festival is full of artfully-told stories that provoke thought, drive empathy and allow the audience to connect, in deeply personal ways, to the universal human experience."
Keep checking in with Backstage for other film festival announcements!
Check out Backstage's film audition listings!