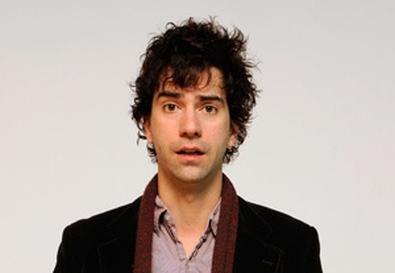 Hamish Linklater describes the road that led to him being cast in "The Future" as "long, arduous, painful, and ultimately rewarding."
The actor had long been a fan of Miranda July, the writer-director of 2005's "Me and You and Everyone We Know," who also acts, sculpts, and pens her own short fiction. When Linklater got his hands on July's script for her latest directorial effort, "The Future," he initiated a full-court press.
"I was like, 'All right, representation, this is your moment,'" he says. "'Are you ready? I've never asked for anything before. Can you make this happen?' And they said, 'Yes, sir!'"
So Team Linklater pulled through, right?
"No. Team Linklater did nothing. Hamish Linklater made this happen."
The actor, best known for his role as Matthew on the now-defunct CBS sitcom "The New Adventures of Old Christine," took matters into his own hands. He sent July a packet that included clips, chapters from his unpublished memoir, and a "huge, gushy love letter." July then agreed to meet him for coffee. Then she asked him to read for the part. Then she asked him to read for it again.
Finally, Linklater won the role of Jason, half of a loving but directionless couple of 30-somethings who make radical changes to their lives after adopting an injured cat. July plays Jason's other half. Linklater says he knew he was in "very sure hands" with July. But he admits that sharing a scene with a director can be unnerving.
"It's complicated, because you're wondering if they're looking at you with the eyes of their character or with the eyes of the person who's thinking about how this is going to get cut together," he says. "But she's a really fine scene partner, so it's very easy to get into her rhythms and play off her rhythms."
In addition to making "The Future," Linklater had two other major jobs last year. Over the summer, he appeared in productions of "The Merchant of Venice" and "The Winter's Tale," produced by New York's Public Theater. Then, this winter, he wrapped shooting on director Peter Berg's big-budget action film "Battleship." Linklater sees no reason why he can't continue to perform in sitcoms, potential blockbusters, Shakespeare in the Park, and indie darlings—especially indie darlings like "The Future."
"No matter what sort of career plan you have, if you read this script you would say, 'Careers are for nincompoops,'" he says. "This is the kind of story one wants to tell."